Valentine's Day Gift Guide
Roy G. Biv-approved gifts for the kids you love the most.
We rounded up our favorite things to gift young valentines, because we love you! And because we're also not-so-secretly kids at heart. 
Red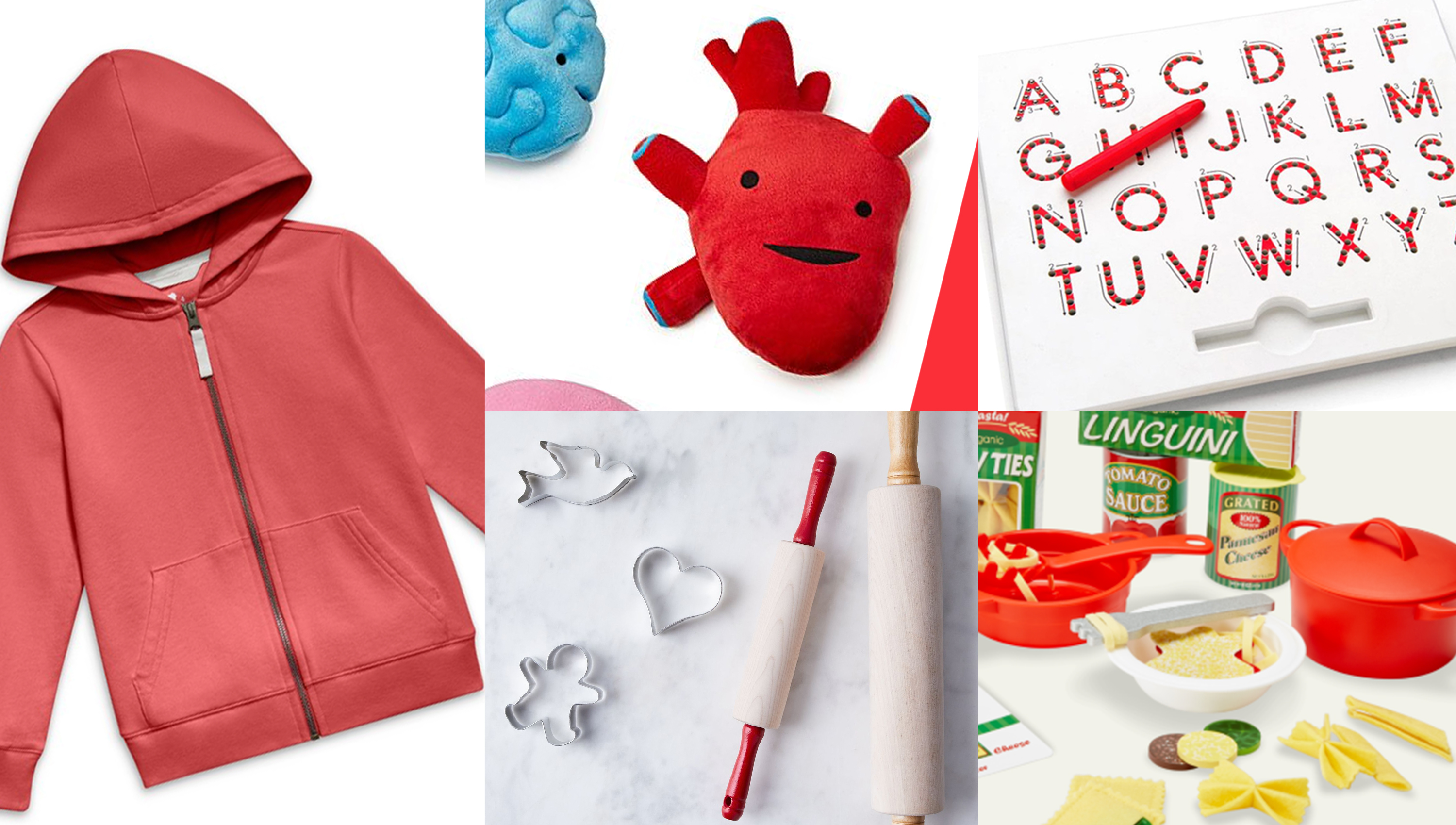 1. Sunwashed hoodie. It's like their favorite hoodie got smooched by the sun, just in time for ❤️Day. 
2. Plush organ. Because nothing says "I love you" like an anatomically-accurate stuffed heart. 
3. A magnatab. To practice letters for all the valentines they'll be sending. 
4. Pasta set. To add a delicious twist to dramatic play. 
5. A Bake Together set. For your young chef who always wants to "help" in the kitchen.
Pink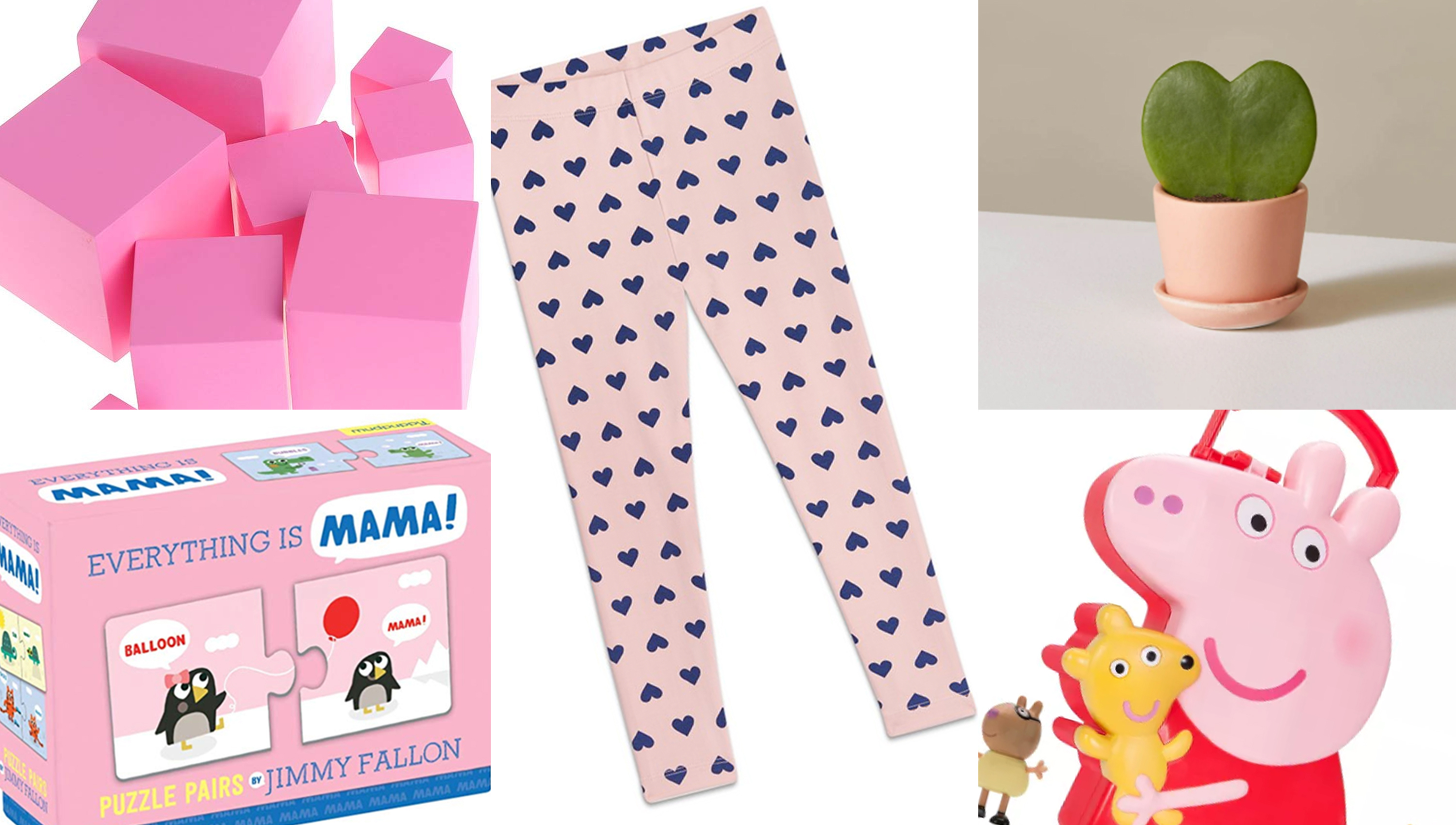 1. Montessori building blocks. Pinky-sworn to be a favorite of babies who stack for a living. 
2. Heart leggings. Soft and stretchy and ready to wear in a heartbeat. 
3. Heart succulent. An easy-to-care-for plant for your aspiring botanist. 
4. Peppa Pig & Friends Set. For all the Peppa stans out there (all of us?). 
5. Everything Is Mama Puzzle Pairs. Everything about this beginner matching set/puzzle hybrid is adorable mama. 
Purple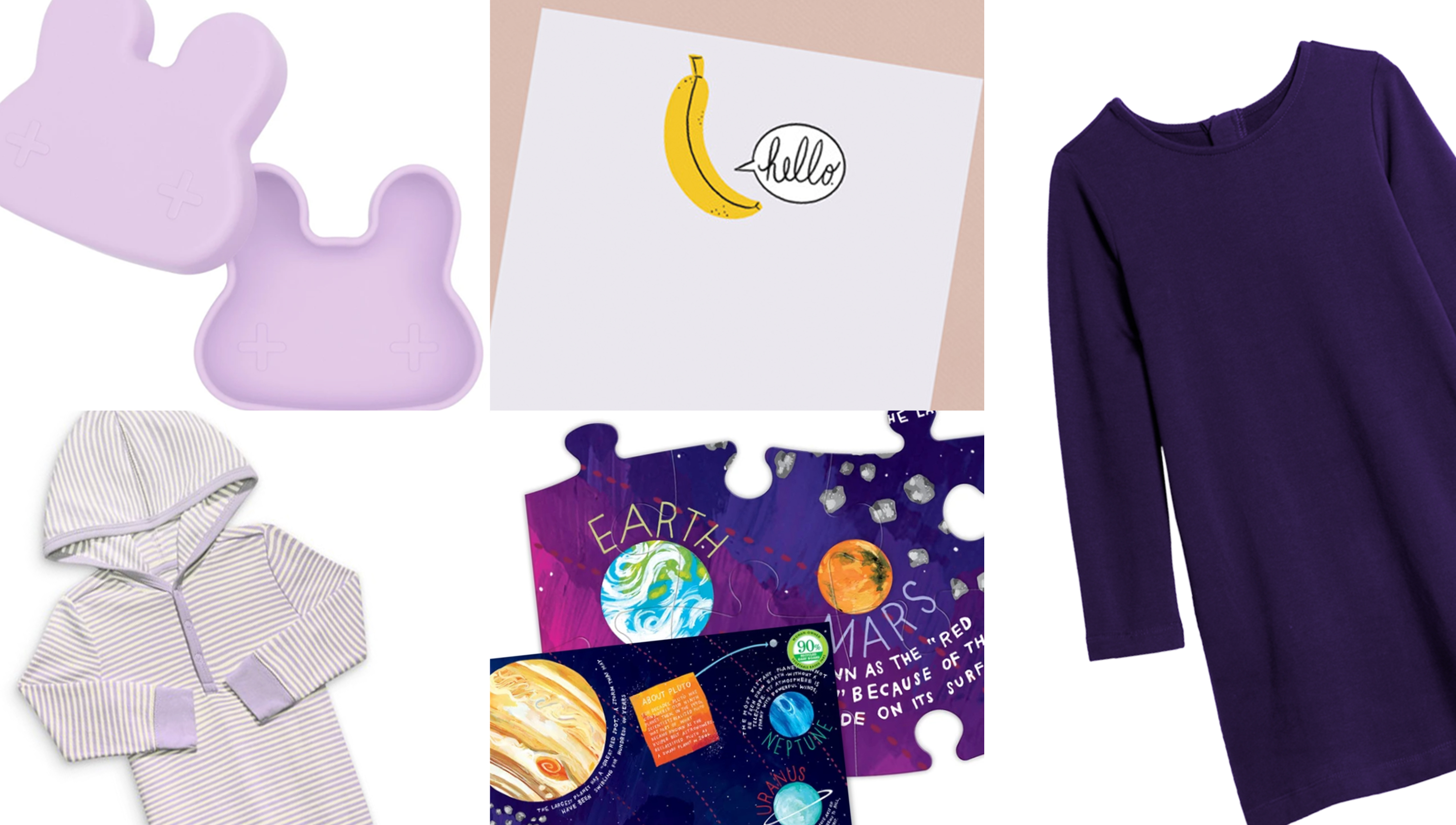 1. Bunny tupperware. To hold all those Cheddar Bunnies they devour at snack time, and lunchtime...and yeah, dinner too. 
2. Personalized notecards. Write, write, write, write, write, write, write, bananaphone.
3. Cozy dress. Warm, toasty, and one of our fave picks from our end of season sale. 
4. Space puzzle. For some out-of-this-world fun the next time they say, "I'M BORED!"
5. Striped romper. They'll look back on this as their favorite childhood outfit. 
And Rainbow, Of Course!
1. Boxitects. A STEM-inspired picture book to inspire creativity and collaboration. 
2. Markers and coloring placemats. A welcomed distraction for hangry artists. 
3. Caboodle. To hold all their treasures. (Admit it, you want one, too.)
4. This Is How I Do It. An interactive companion to one of our favorite children's books. 
5. Rainbow pajamas. Love is a snuggle session in fresh new PJs. 
Happy Valentine's Day! We hope this helps, and remember, you can always shop by color at Primary!