25 Shocking Confessions from Elves on Shelves
The elves would like to have a word with you.
The elves are watching us and they've got some shocking things to say...

"I like the neighbor's kids better."
"If it weren't for my shoulder injury, I'd still be in the CIA."
"I'm technically the one on Naughty or Nice Watch, but I usually just nap and then get all my info from Alexa."
"I don't actually live at the North Pole in the off season; I have a condo in Reno."
"I shove the remote control down into the couch cushions every chance I get."
"Your kids are fine. Your cat is a complete psycho."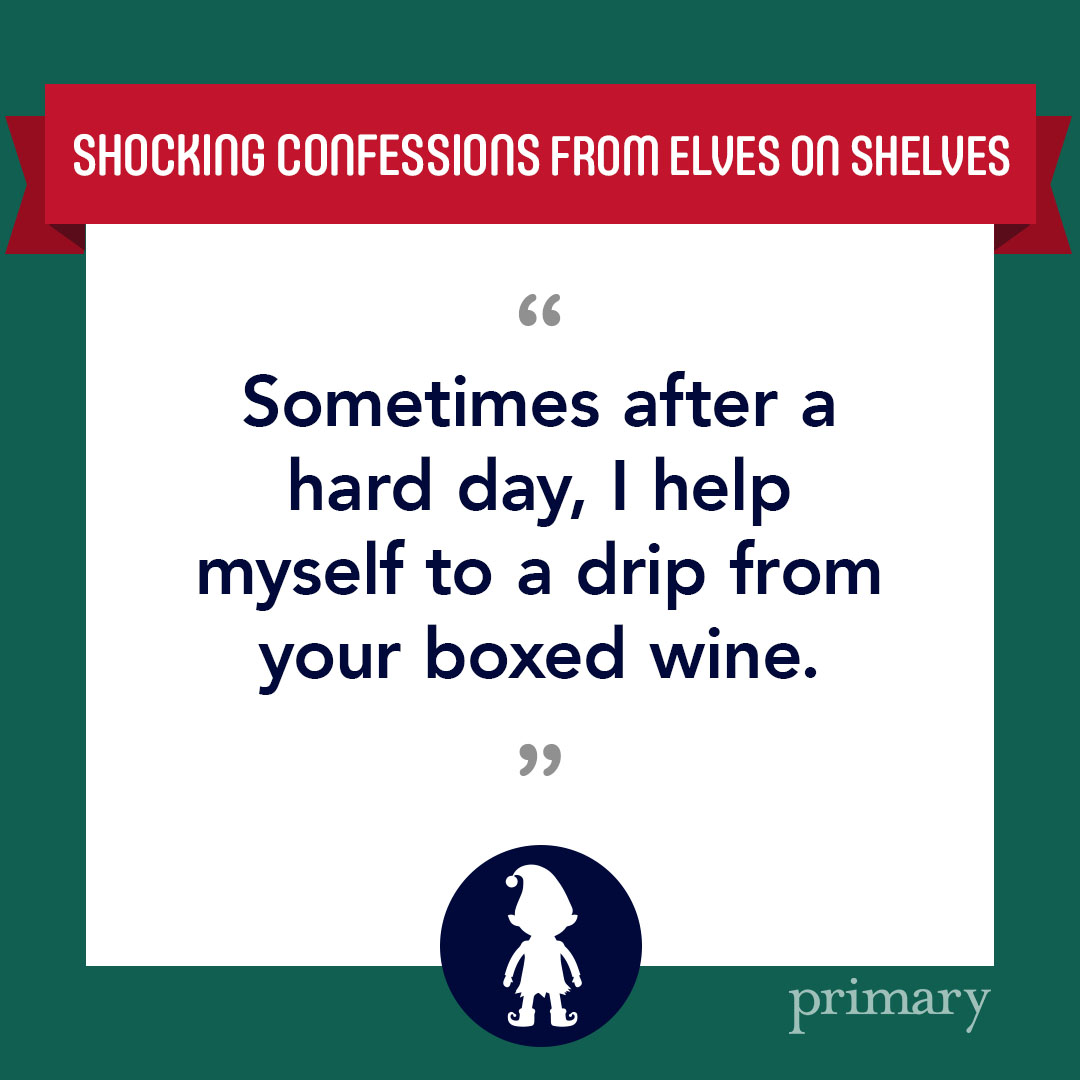 "I am absolutely terrified of heights."
"I'm not a doctor, but I'm pretty sure you have acid reflux."
"Every time you accidentally drop me in the sink, I accidentally log in to your email and set "reply all" as the default."
"Cookies? You call these cookies? Please."
"When you forget to move me, I don't think it means you are a bad parent, just a bad planner."
"Sometimes I turn on Old Town Road, ride the Roomba around the house and pretend I'm a cowboy on the shelf."
"I'll never tire of watching you pull out and display the tacky decorations from your family in the moments before they arrive. What a rush." 
"Are we all supposed to pretend we don't know where the kids learned that word?"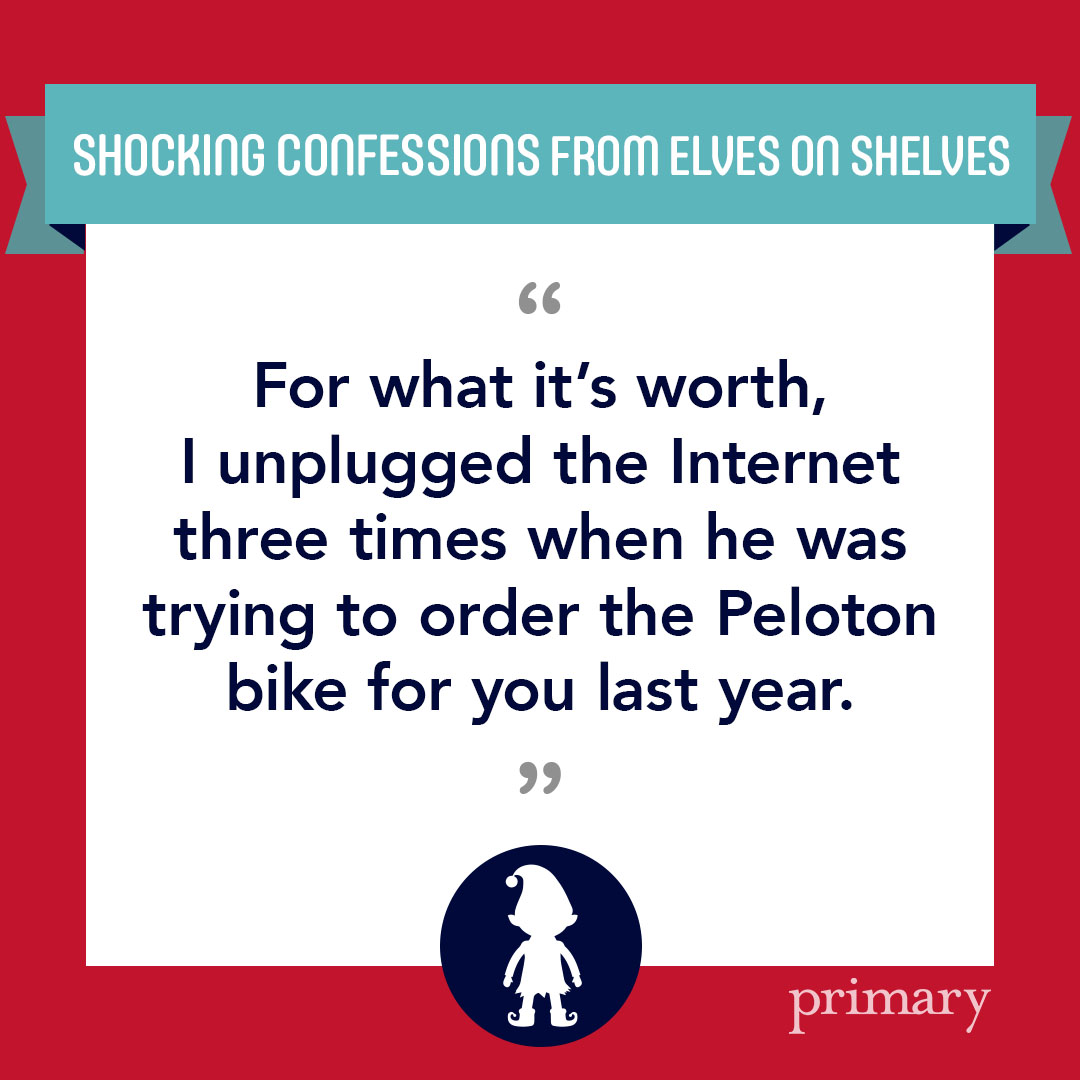 "Your bald spot feels new to you, but it's been there for at least two years."
"Of all the different shelves, I honestly prefer IKEA shelves."
"Lots of people think I can just eat nonstop marshmallows and toothpaste, but actually the food I eat the most is broccoli."
"Wow, you are a family of loud chewers." 
"You're not losing your mind; I've been raiding your secret chocolate stash."
"People assume we elves love Christmas music, but we're actually really into EDM."
"Guess what's not awesome? Getting locked in a dishwasher."
"I'm the only one in this house who actually reads The New Yorker."
More shocking elf confessions are happening on Instagram and Facebook! Share your own confession for a chance to win a $25 gift card!

And create your own DIY Elf on the Shelf costume using Primary basics in cherry and this simple how-to!