How We Holiday: The Isip Family
How the families featured in our family PJs photoshoot make the season their own.
At Primary, we believe there's no wrong way to holiday. When we brought in real families to model our new Mix-and-Match Family PJs, we had the chance to ask them how they make the season their own, whether that's doing the *most* or nothing at all! Pete from the Isip Family shares what he, his wife Natalie, and the rest of his crew hopes to see happen this holiday...
In our family, it's not the holidays without...
Everyone being together! Christmas has always been a top priority. It is actually the only holiday I choose to close my business.
What is your favorite holiday movie?
Our favorite holiday movie is A Christmas Story — it never gets old. The best part is the ongoing marathon they have on TBS. Personally, my favorite is Home Alone. It doesn't even have to be Christmas to enjoy that one.
Who will find the plate of goodies first?
That will be me, hands down. Mainly, because I don't wait for people to eat and I'm also the house chef. However, I do make sure to leave enough for everyone to enjoy.
One holiday moment everyone looks forward to...
Opening the presents of course! That's an easy one.
Who's the best at keeping the secrets?
That will be the children, only because they can't really talk. If they could talk, we would be in really big trouble. Honestly, we're all pretty bad at keeping secrets. They're too exciting to contain. 
Hot chocolate or eggnog? 
I'm gonna go with hot chocolate. You can dress it up in so many ways, it smells great, and nothing is better than a warm mug in hand on a cold day.
Funniest holiday memory?
Well, before marriage and kids, Natalie and I used to celebrate Christmas in Atlantic City. We would gamble, eat buffets, and have some nice cocktails at the bar. When we created this new family, we started our own new traditions with the kids in this animal house! It's great to have the family around, although I still do kind of miss the smell of the Atlantic City casino. 
If you could have one wish come true. What would it be? 
I'm simple. To keep our Christmas tradition up for years to come.
What are you looking forward to the most this holiday season? 
We're really hoping to see our youngest child, Sage, take her very first steps. We are also very excited to see Phoenix and Sage's reactions while opening presents. And you know, we always like to play it up a little bit.
If you have a zillion dollars, what would you buy?
I would probably buy a private island, depending on the interest rate.
Who makes the best holiday cookies?
Natalie! She's the baker and I'm the chef.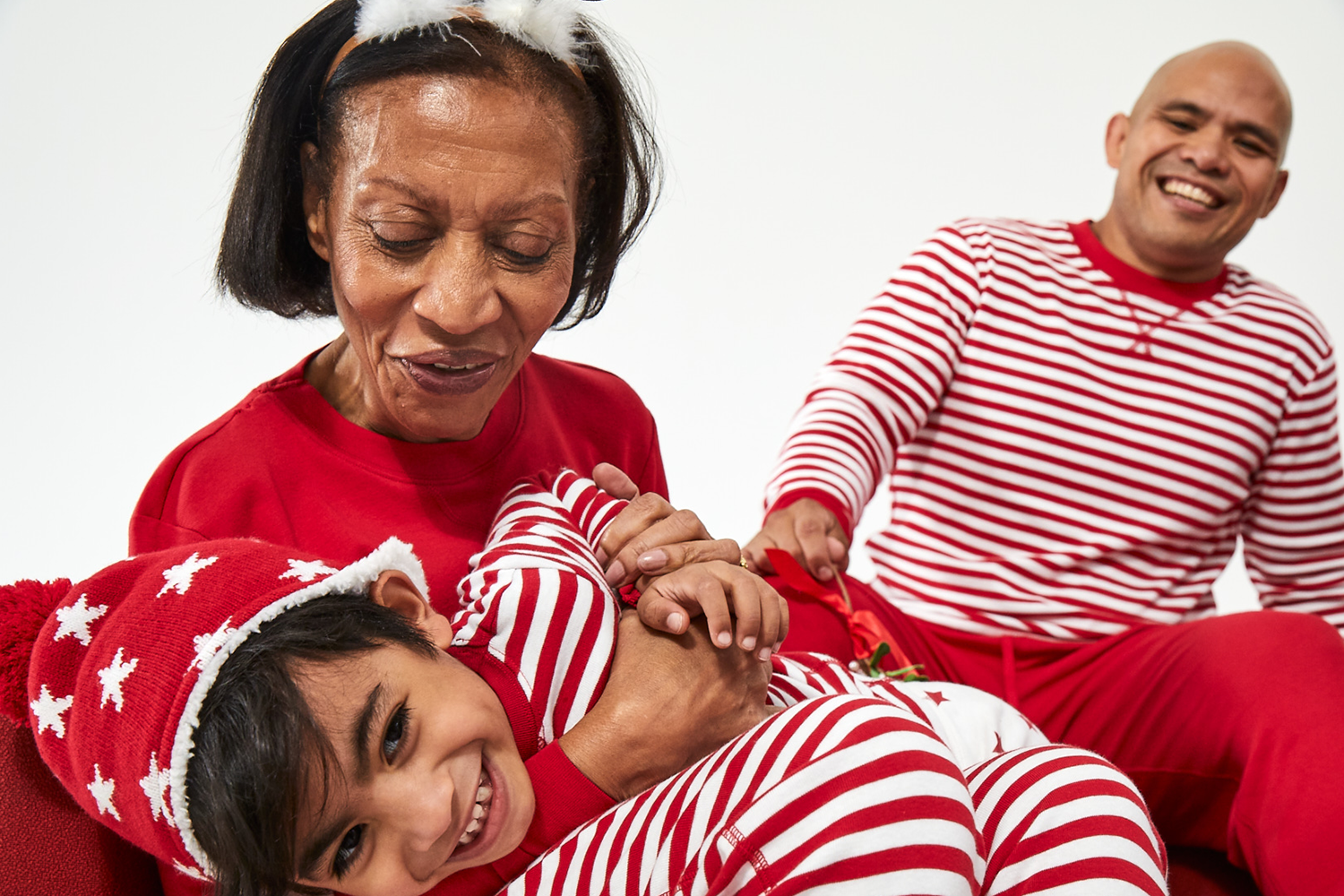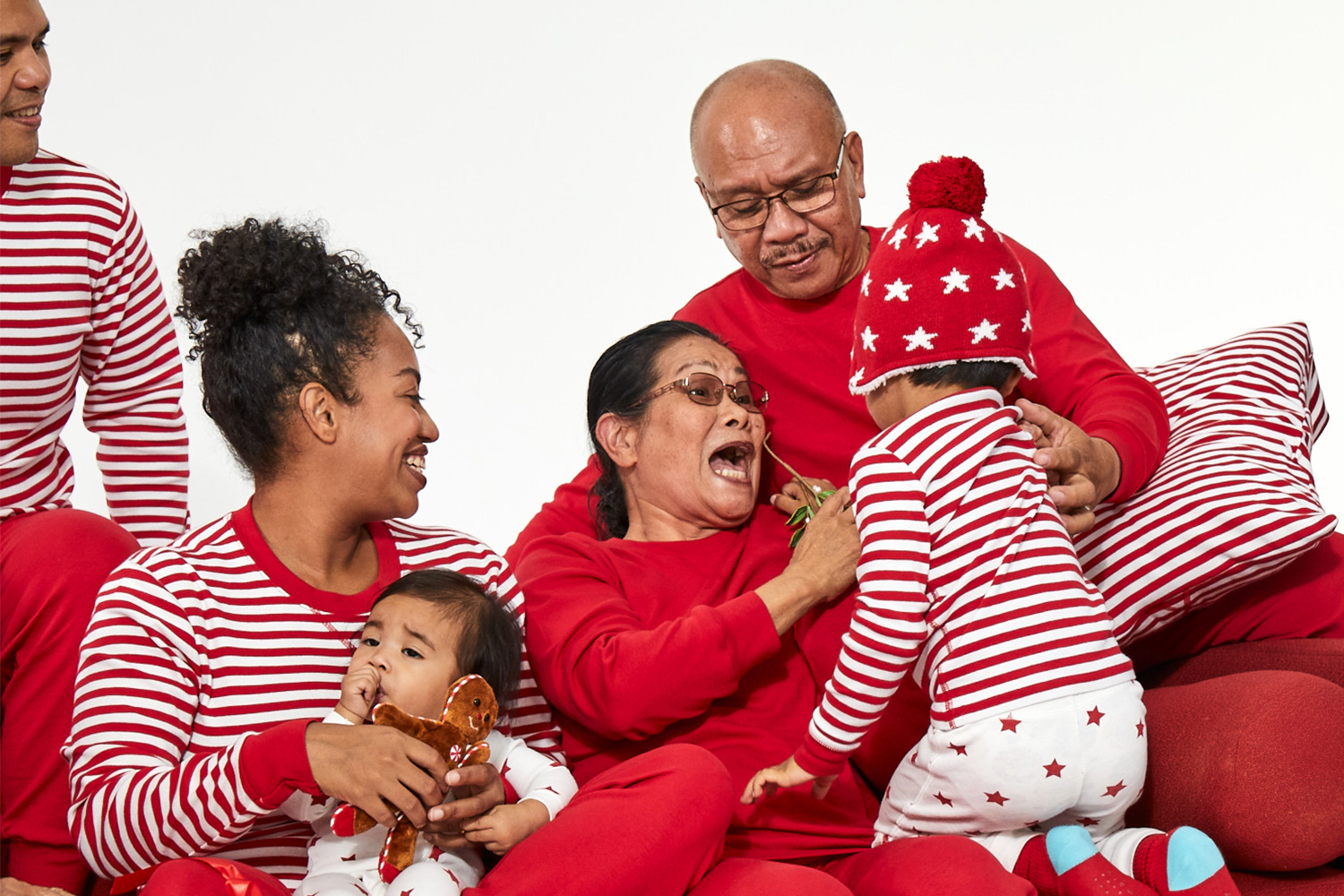 Thank you so much, Pete! We hope you have a restful holiday with your family. 
Read how the other families from our PJ photoshoot spend the holidays, and share your own family traditions with us at blog@primary.com.