Day 1 of Magic: Autumn Word Search
A printable fall-themed word search puzzle to kick off a Month of Magic!
Sheesh, it's already Fall. How did that happen?! But we're 100% certain (and 200% hoping) that it's going to be a fantastic month. Halloween is just around the corner – and we're getting in the spirit.
Welcome to the first day of our Month of Magic, created with love by the Primary team.
---
It seems like kids are never at a loss for words. But today they'll search for the right ones with... *drumroll* ...our spooky word search! The most classic of games, to kick off a month of autumn festivities.
Print this easy and adorable word search puzzle (with an autumn theme!) and hand it over to the younger generation to keep them occupied expand their vocabulary. You're buying yourself at least fifteen minutes of somewhat-silence. Now that's magic.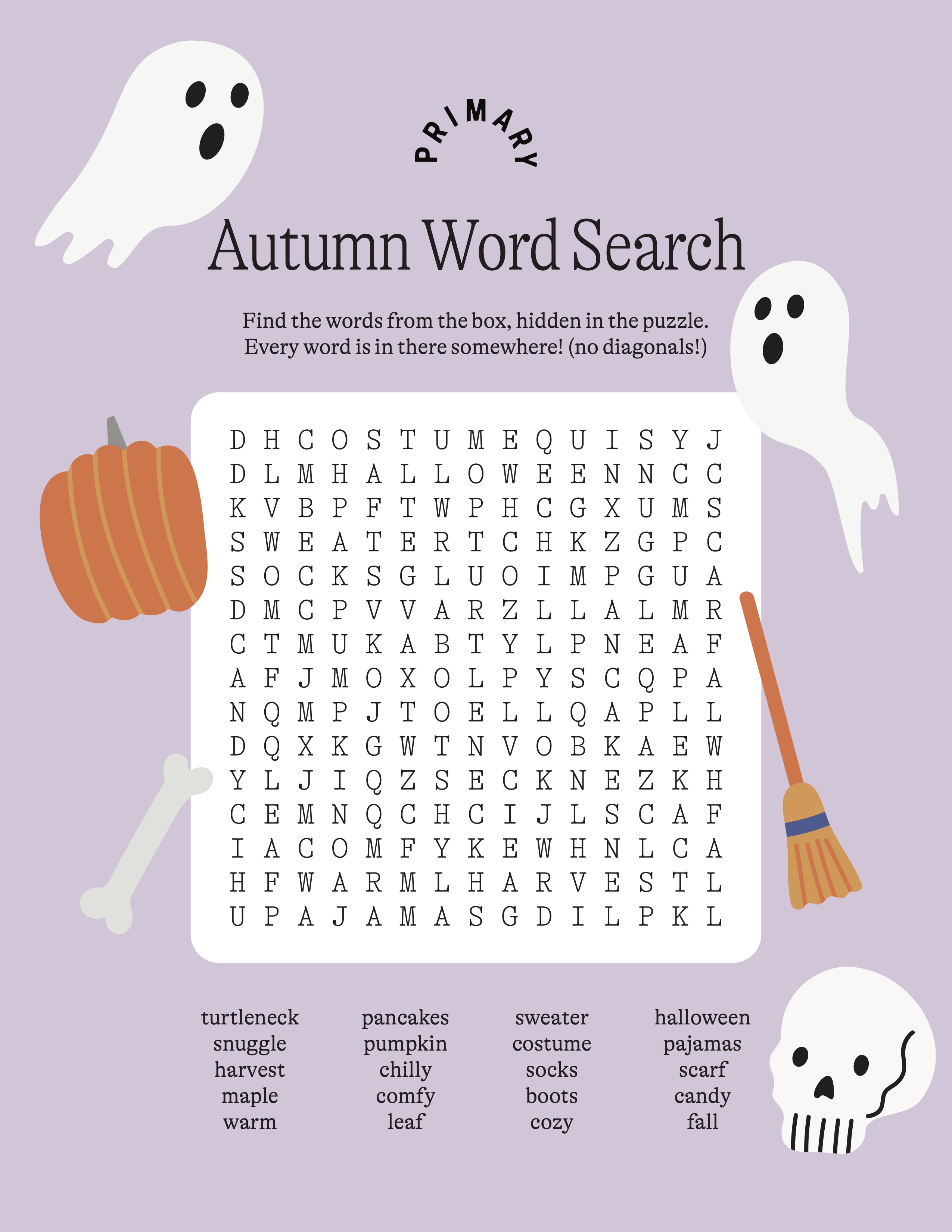 Happy Month of Magic, friends! Keep up with all the daily activities here.
P.S. Need costume help? Visit our DIY page for hundreds of costume ideas or contact our concierge for advice. And don't forget to enter our annual Costume Contest for a chance to win a year of Primary! 
P.P.S. Up your Halloween game and wear some magic all month long. Shop limited-edition Halloween PJs and prints here!