How We Holiday: The Logue Family
How the families featured in our family PJs photoshoot make the season their own.
At Primary, we believe there's no wrong way to holiday. When we brought in real families to model our new Mix-and-Match Family PJs, we had the chance to ask them how they make the season their own, whether that's doing the *most* or nothing at all! Lindsay from the Logue Family shares how she, her husband Doug, and two kids take advantage of all that Decembers in New York City have to offer, from ice skating at Rockefeller Center to admiring the lights in Dyker Heights…
In our family, it's not the holidays without…
Home Alone, homemade cookies, beautiful wrapping paper and ribbon.
What is your favorite holiday movie?
Gosh, we have to pick just one?! I guess we'll go with Elf.  
Who will find the plate of goodies first? 
Daddy!  
One holiday moment everyone looks forward to is…
Surprises! Daddy always has something up his sleeve. Even I never know…
Who's the best at keeping holiday secrets?
Daddy! 
Hot chocolate or eggnog?
Hot chocolate, hands down.  
Funniest holiday memories?
When I was a kid, my cats jumped up onto the kitchen counter and ate the pumpkin pie while we had Thanksgiving dinner in the dining room. As an adult, watching my husband and father put together a child's play kitchen. Five hours later…you do the math. :-)
If you could have one wish come true, what would it be?
To be worry-free.  
What are you looking forward to most this holiday season? 
Doing all of the NYC holiday traditions that my husband and I did as children: lights in Dyker Heights, the Rockefeller tree, ice skating, the Macy's balloons and parade...the list is endless. I actually danced in the parade in 1997, so watching it every year with my kids and being able to take them is a special treat for me!  
If you have a zillion dollars what would you buy?
Gifts for others. Oh, and a vacation and eye cream for myself.  
Who makes the best holiday cookies?
My grandmother did. Now, it's me.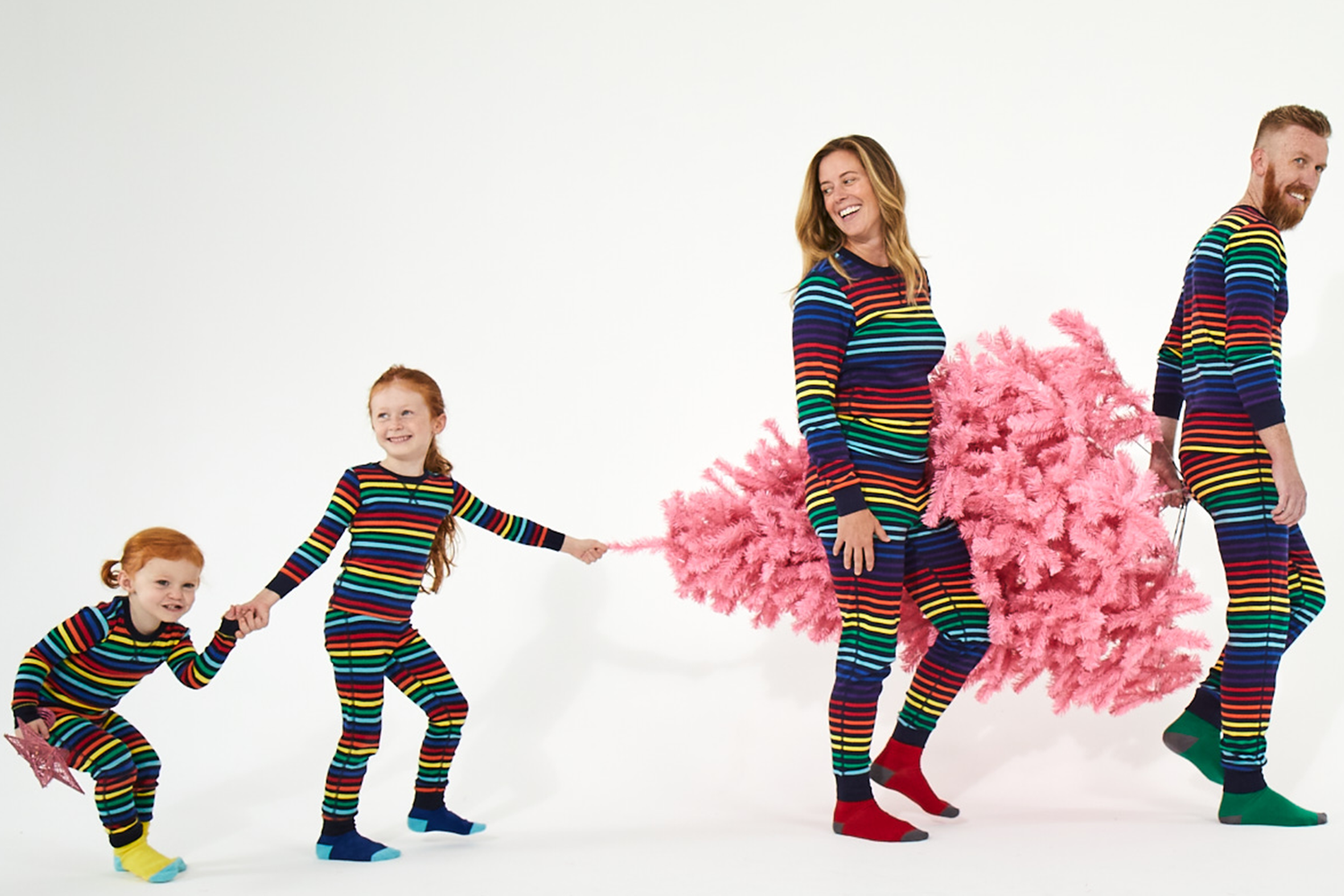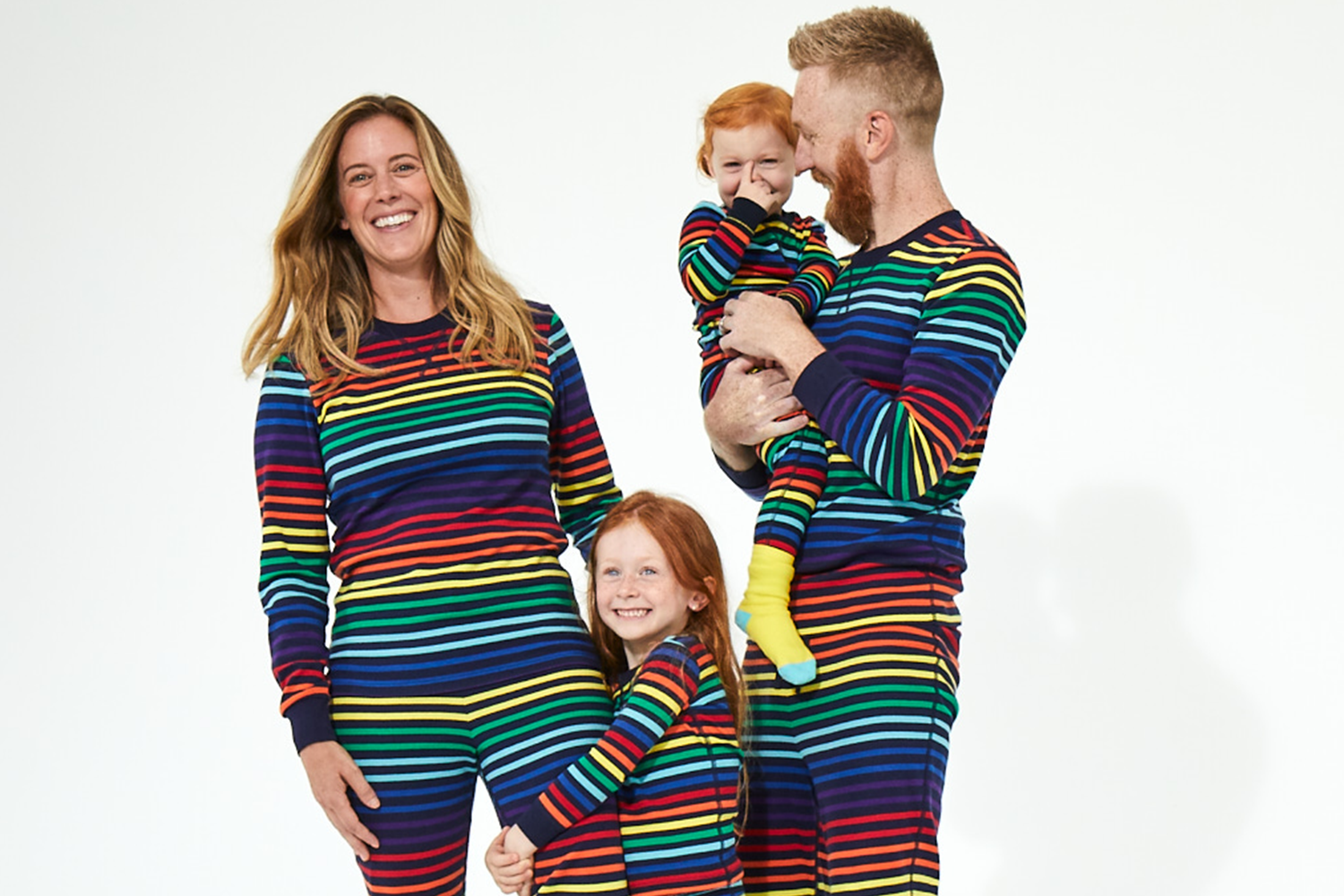 Thank you so much, Lindsay! Save some cookies for us!
Read how the other families from our PJ photoshoot spend the holidays, and share your own family traditions with us at blog@primary.com.