How We Holiday: The Fansler Family
How the families featured in our family PJs photoshoot make the season their own.
At Primary, we believe there's no wrong way to holiday. When we brought in real families to model our new Mix-and-Match Family PJs, we had the chance to ask them how they make the season their own, whether that's doing the *most* or nothing at all! Here, Rudy from the Fansler family chats about the best (and worst, in his opinion) holiday movies...
In our family, it's not the holidays without...
Having our entire family, including my sister and parents, together. Sometimes that doesn't happen right on Christmas Day, but we'll rearrange our schedules to celebrate on whatever day works for everyone. 
What's your favorite holiday movie?
Our friend introduced us to Elf — it has a really great message about a misplaced child finding a family. Justin's is *definitely* Love Actually, but it is NOT mine.  
Who will find the plate of goodies first?
Justin, definitely Justin!
Who's the best at keeping the secrets?
None of us are any good at keeping secrets, especially Felix. 
One holiday moment everyone looks forward to is…
Cutting down a Christmas tree! We've always cut one down fresh, and go to a different place every year. Last year, we went to a family-owned farm in upstate New York with huge trees. There are so many deer there that all the trees are bare up to six feet high! 
Funniest holiday memory?
Last year, my mother gave Felix and his cousin an inflatable bouncing animal. They had a great time bouncing...but mostly falling, since he wasn't big enough to stay on.
Do you have any traditions that you'd like to start?  
We'd love to have Justin's sister, who is Felix's birth mother, join us with her family. They live in Australia.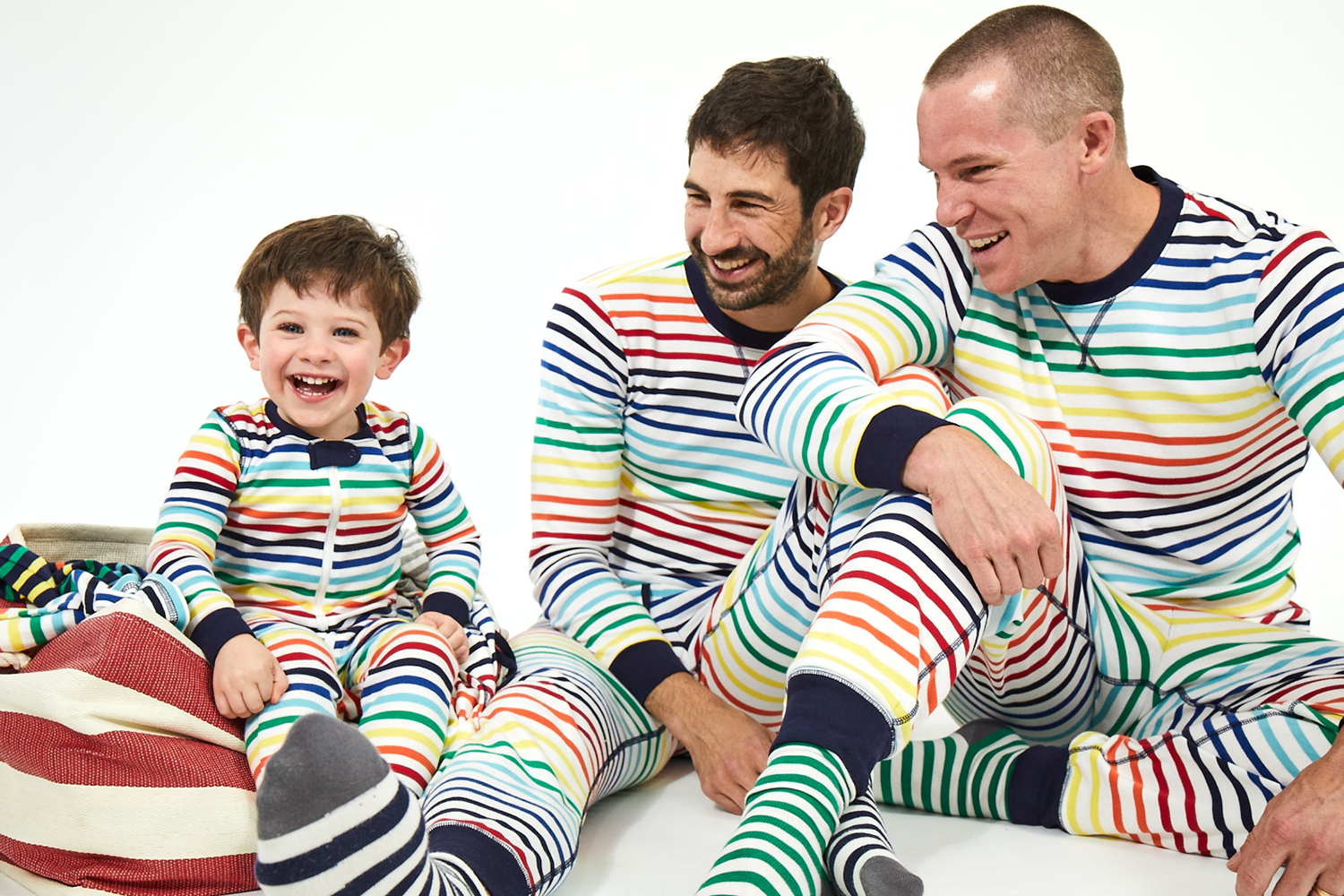 Thank you so much, Rudy and Justin! Enjoy watching Elf...AND Love Actually! 
Read how the other families from our PJ photoshoot spend the holidays, and share your own family traditions with us at blog@primary.com.