I Spy a Hero: Week 1
From frontline crisis workers to essential services people to neighbors helping neighbors to parents and kids making safe-at-home life a success, we're grateful for all of the heroes.
by Tiffany Beveridge and June Bae
Difficult times like these always reveal heroes and we are committed to shining a spotlight on them. Last week we asked you to share the stories of the heroes in your communities, your families, and your households as part of our #ispyahero campaign. As predicted, your stories and we were inspiring, encouraging, and represent the best of humanity.

In addition to highlighting some a few stories each week, we wanted a way to capture ALL of your stories, so we gathered your comments together and created this word art. (Do you see your comment captured within it?) For us, it represents how so many individual heroes are part of one big moment of time.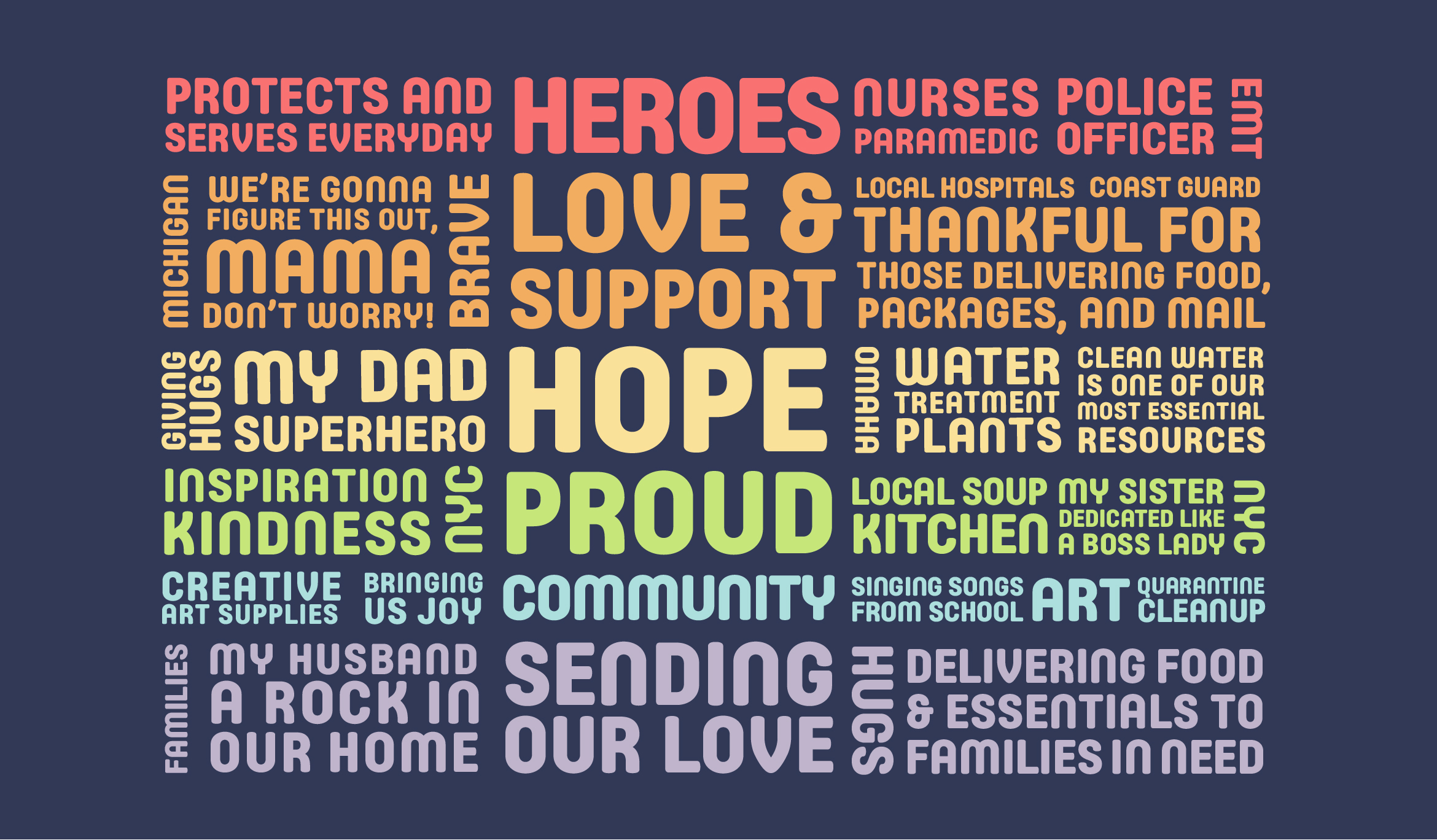 Please feel free to share this art with your friends, families and heroes, including a printable version for the kids to color.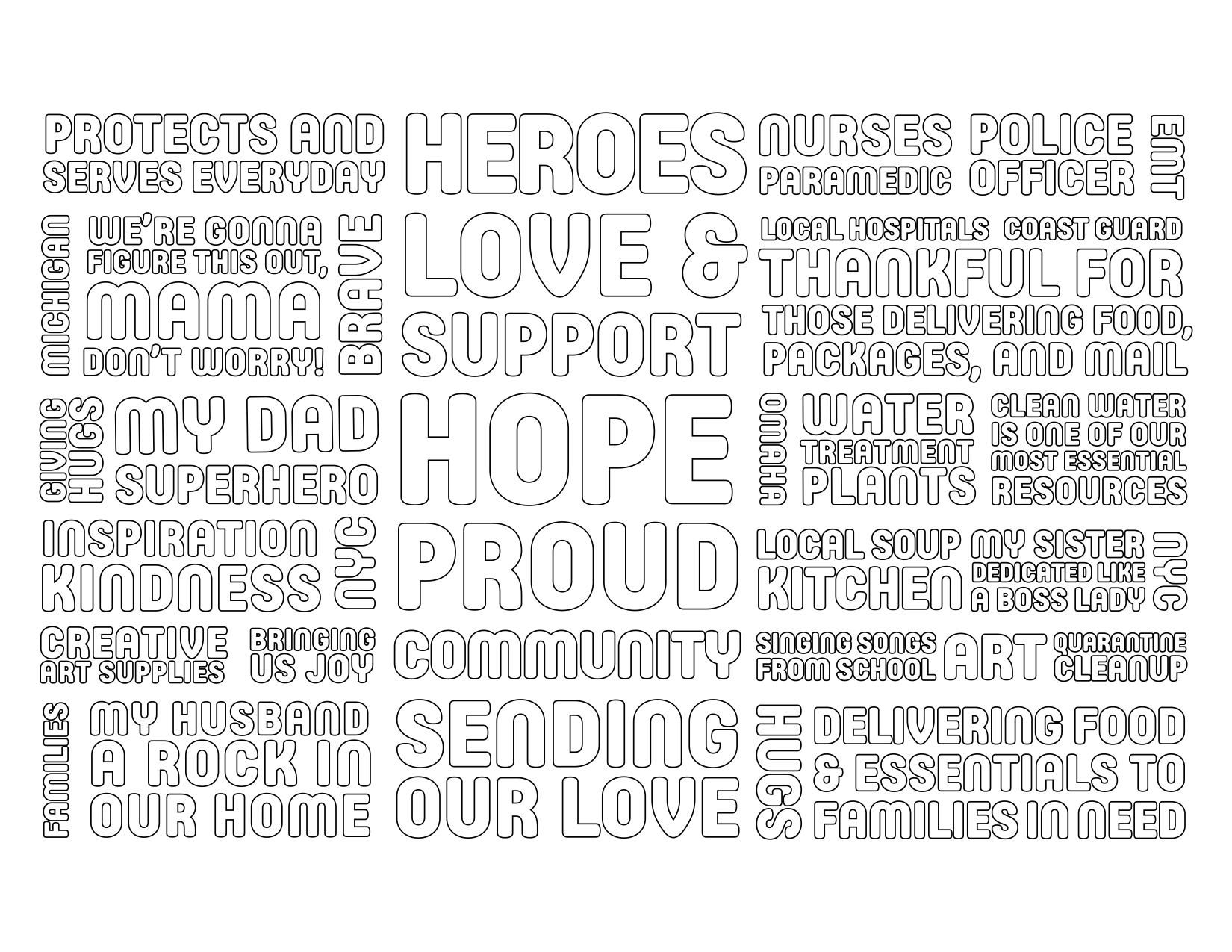 And continue to join us on Facebook and Instagram, where we will continue to seek your stories, spotlight heroes, and share art that captures the collective good. Until then, stay strong, stay safe, and never stop looking for rainbows.