How We Holiday: The Zito Family
How the families featured in our family PJs photoshoot make the season their own.
At Primary, we believe there's no wrong way to holiday. When we brought in real families to model our new Mix-and-Match Family PJs, we had the chance to ask them how they make the season their own, whether that's doing the *most* or nothing at all! Here, the Valerio-Zita family chats about their tradition of escaping to warmer weather during their time off...
In our family, it's not the holidays without...
Going on vacation! Last year, we went to Costa Rica, and visited Cahuita National Park. We got to see sloths, toucans, and a very friendly white-faced monkey. 
What's your favorite holiday movie? 
It must be Home Alone! And The Grinch, of course. 
One holiday moment everyone looks forward to is…
Daughter: It would be...hmm...I actually don't know about that.
Daddy: Relaxing on the beach!
Baby: ME! ME! 
Hot chocolate or eggnog?
Hot chocolate, hands down.  
Funniest holiday memory?
Daughter: One time, when we were going outside to play in the snow, I threw a snowball at Daddy!!! 
What are you looking forward to most this holiday season? 
We're most excited to go back to Costa Rica! We can't wait to hang out in hammocks, and drink coconuts...and piña coladas, too.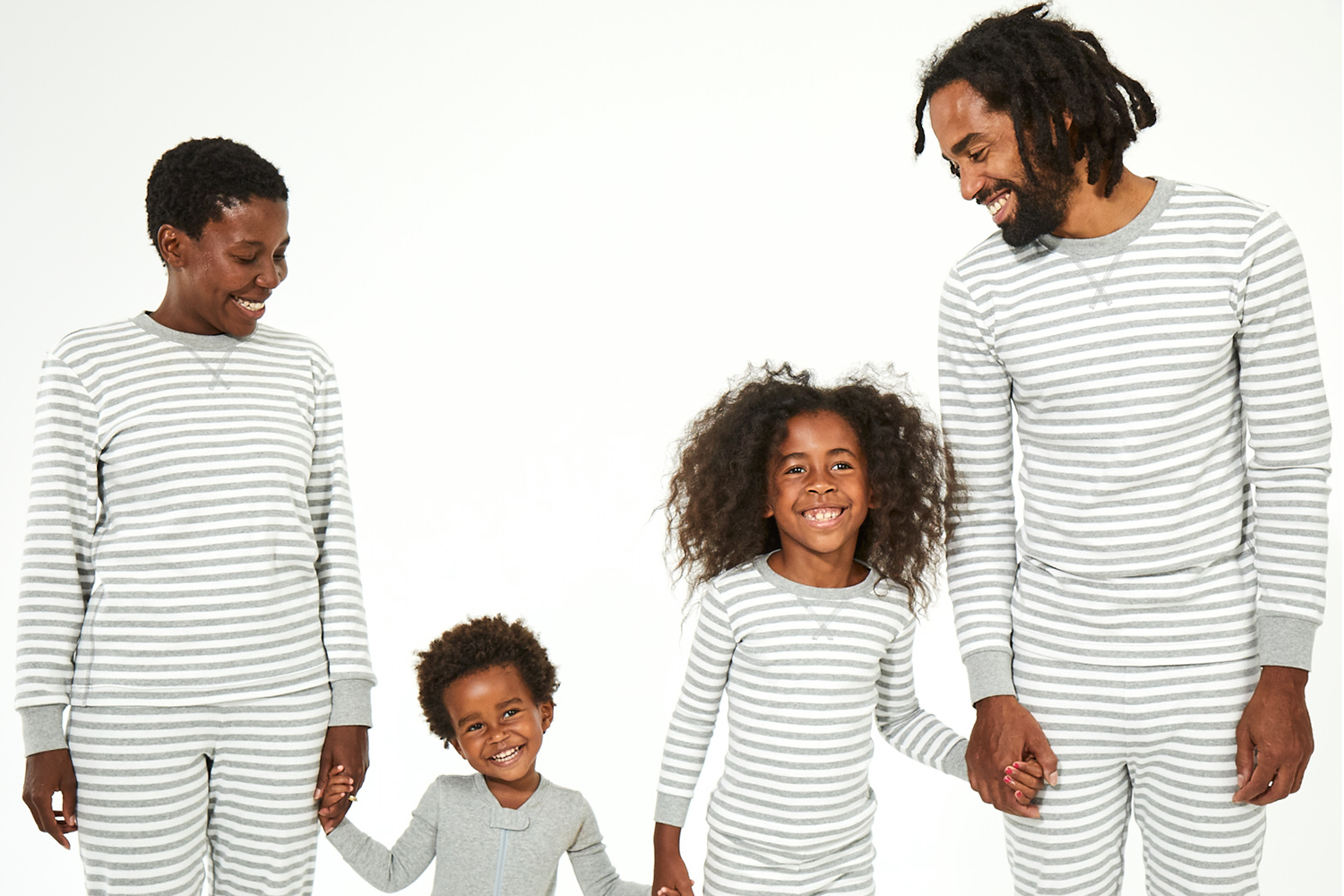 Thank you so much, Valerio-Zita family! Happy travels to Costa Rica!
Read how the other families from our PJ photoshoot spend the holidays, and share your own family traditions with us at blog@primary.com.