How We Holiday: The Wesnaes Family
How the families featured in our family PJs photoshoot make the season their own.
At Primary, we believe there's no wrong way to holiday. When we brought in real families to model our new Mix-and-Match Family PJs, we had the chance to ask them how they make the season their own, whether that's doing the *most* or nothing at all! Below, Kaare from the Wesnaes family shares a beloved Danish tradition...
In our family, it's not the holidays without...
Going to the Danish Christmas market in Brooklyn! It's something Daddy in particular loves to go, so we can stock up on Danish holiday treats.
What is your favorite holiday movie?
Elf on a Shelf! It's a great family tradition and movie, and we watch it many times each year. Each day in December the elf moves to a new place in our home too! We must admit, there are a lot of cheesy Hallmark holiday movies playing in our house as well.
One holiday moment everyone looks forward to...
Decorating the tree! It's always a great time in our family — festive music and turning on the lights is a special moment. We also always look forward to seeing Santa! It's tradition and a lot of fun to go see him and get our picture taken.  
Hot chocolate or eggnog? 
Hot chocolate for sure! :)
Favorite holiday memory?
One year we went to Denmark for the holidays, and Eva got to see all her Danish cousins. We stayed at grandma's house and made Danish cookies! Because Daddy is Danish and Christmas is celebrated on the 24th, we also get to open presents both on Christmas Eve and on Christmas morning!
What are you looking forward to the most this holiday season? 
 Opening presents and going to the ice skating rink. We do that every year and Eva is getting better and more confident.
Who makes the best holiday cookies?
Mommy makes the absolutely best cookies, but they're even better when Eva is helping!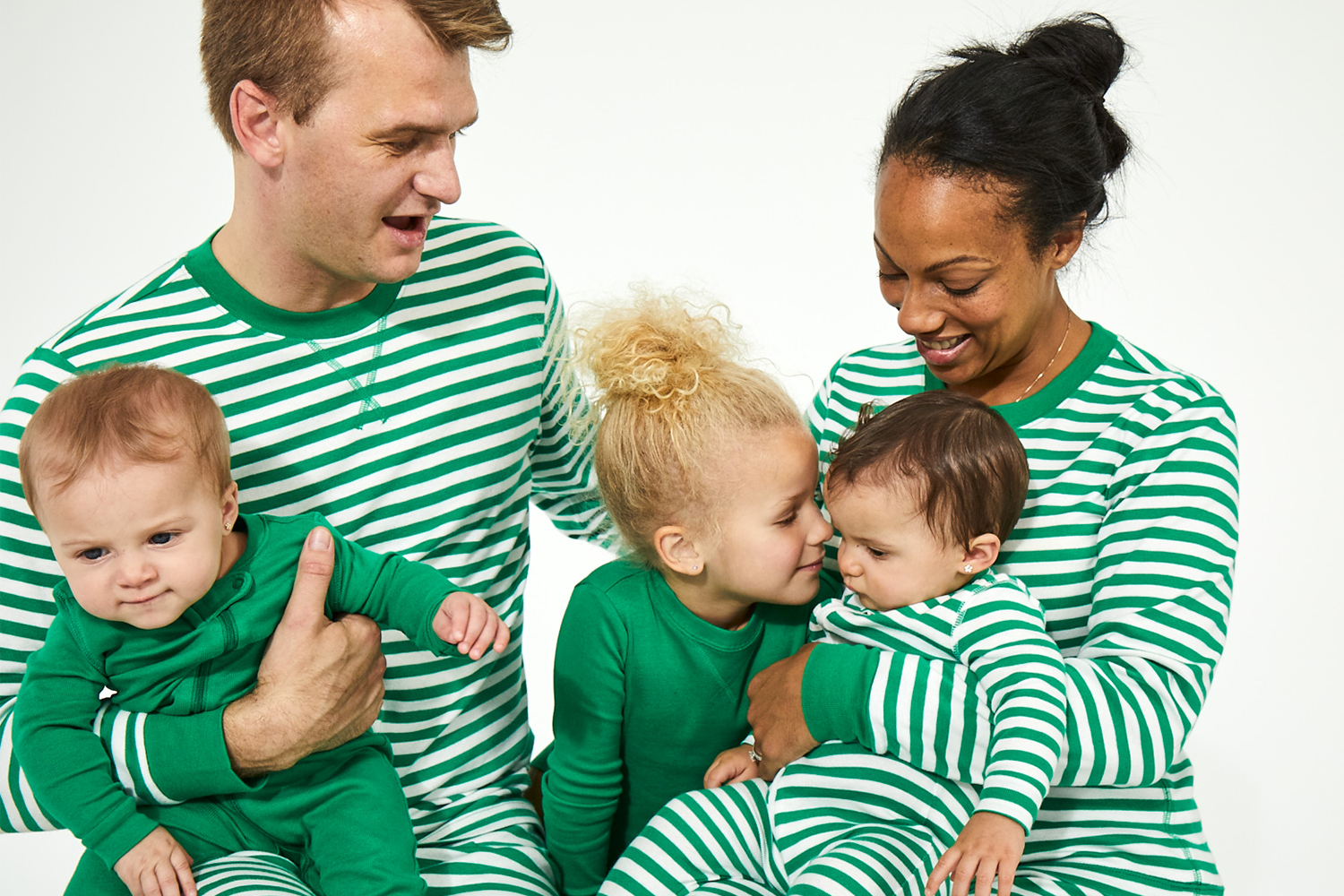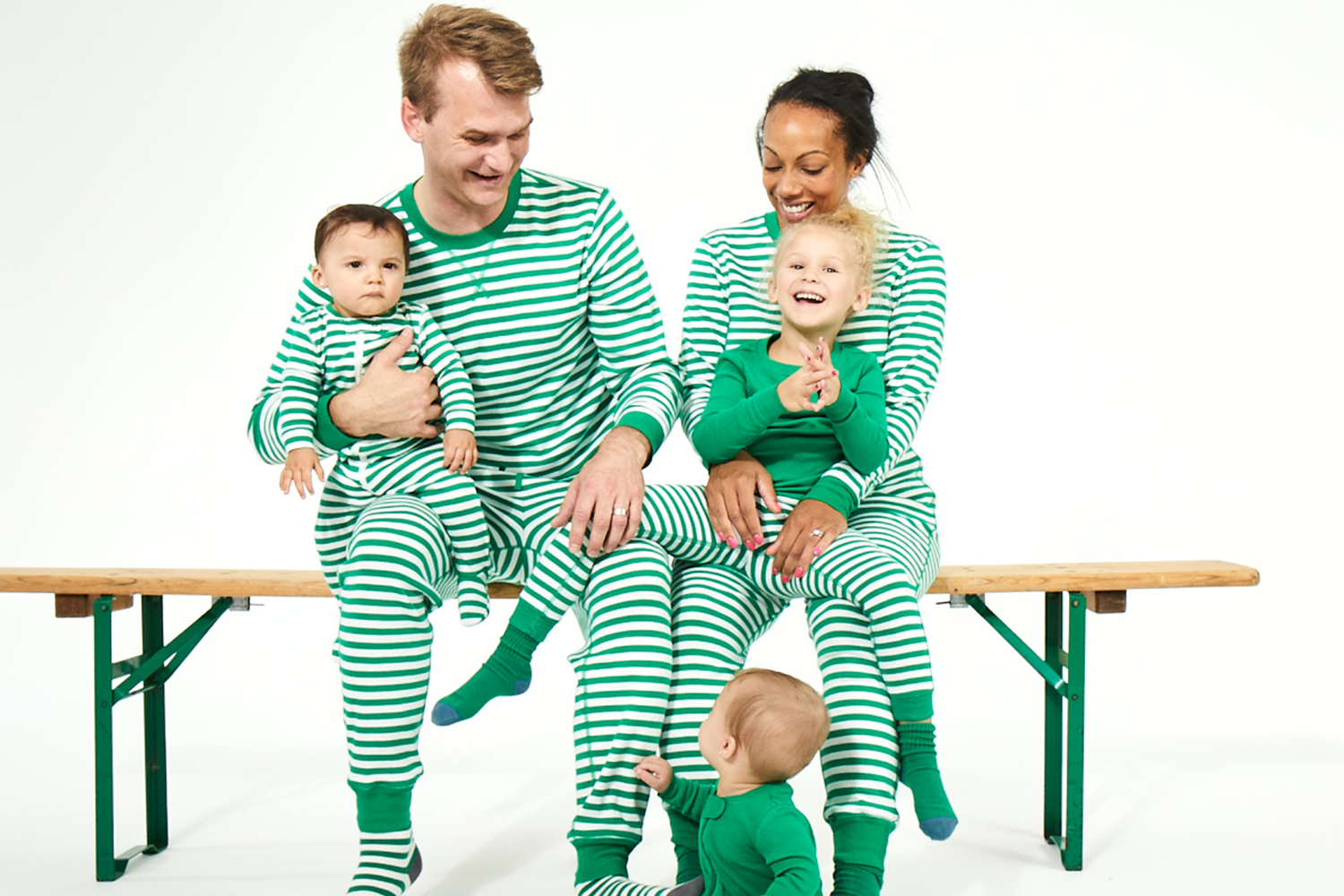 Thank you so much, Kaare! We hope you watch as many Hallmark movies as your heart desires. 
Read how the other families from our PJ photoshoot spend the holidays, and share your own family traditions with us at blog@primary.com.