A Very Primary Holiday: The Father's Day Gift Guide
Roy G. Biv-approved gifts for the dads you love the most.
How are you celebrating Father's Day this year? We rounded up our favorite things to gift (and receive!), including plenty of DIY-friendly ideas that don't require a trip to the store or express-shipping order. And of course, it's organized by color in true Primary fashion. 
Red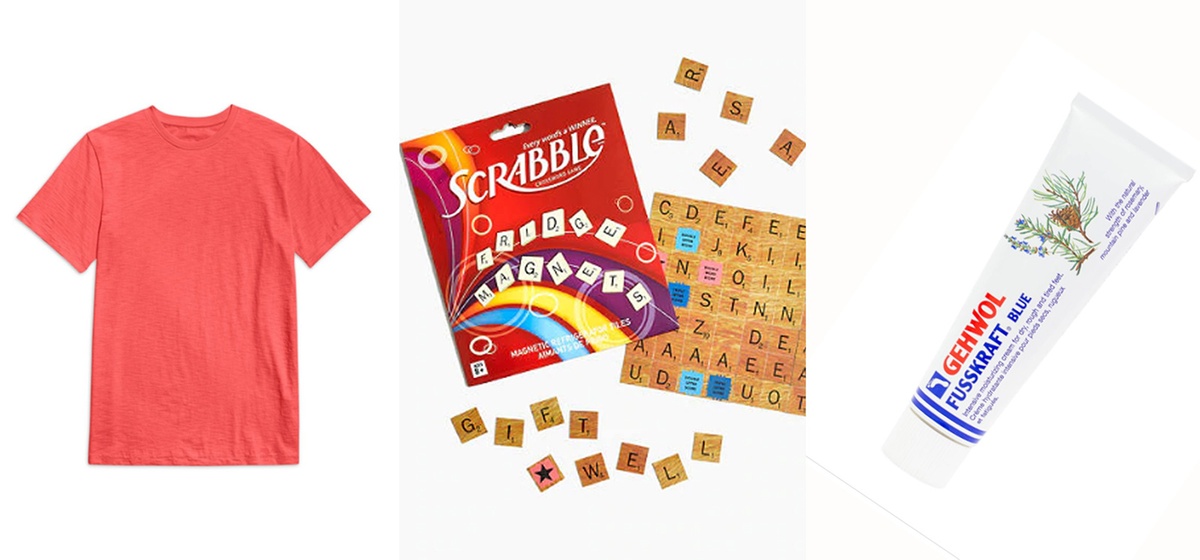 1. Crewneck tee, because the days of envying his kids' tees are over. It's even been given the golden stamp of approval by our friend, Flannel Nate. 
2. Scrabble magnets, for speed rounds while dinner's in the oven.
3. Foot cream, since you know, it's been a minute since his last pedicure. 
Orange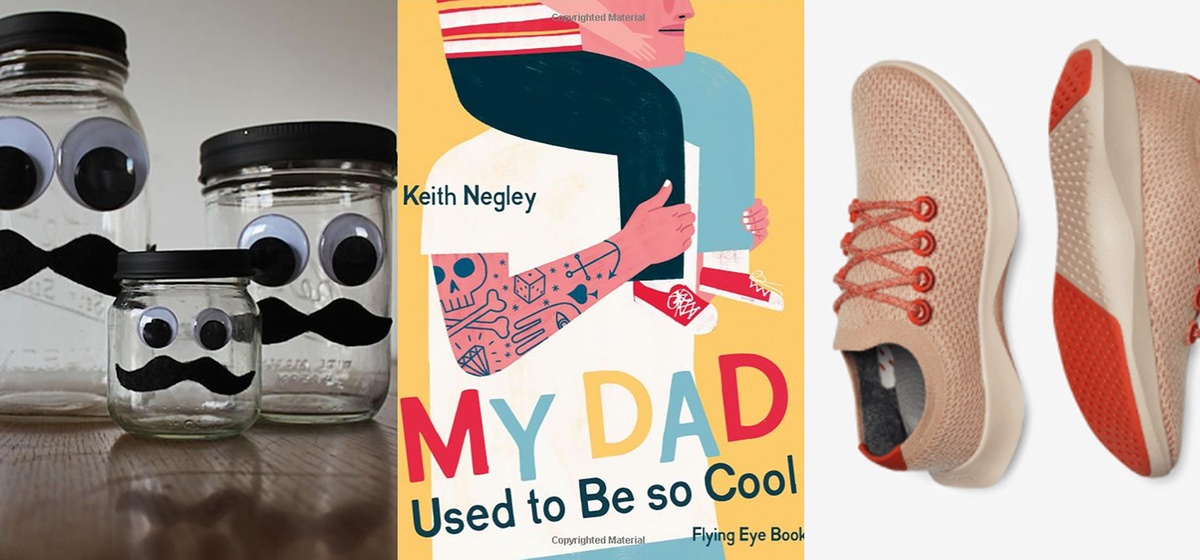 1. DIY "Stache" jar, filled with his favorite candy and a vow that he gets it all for himself. 
2. My Dad Used to Be So Cool, aka everyone's new favorite bedtime story. 
3. Running shoes, so he can work on his fitness in style. 
Yellow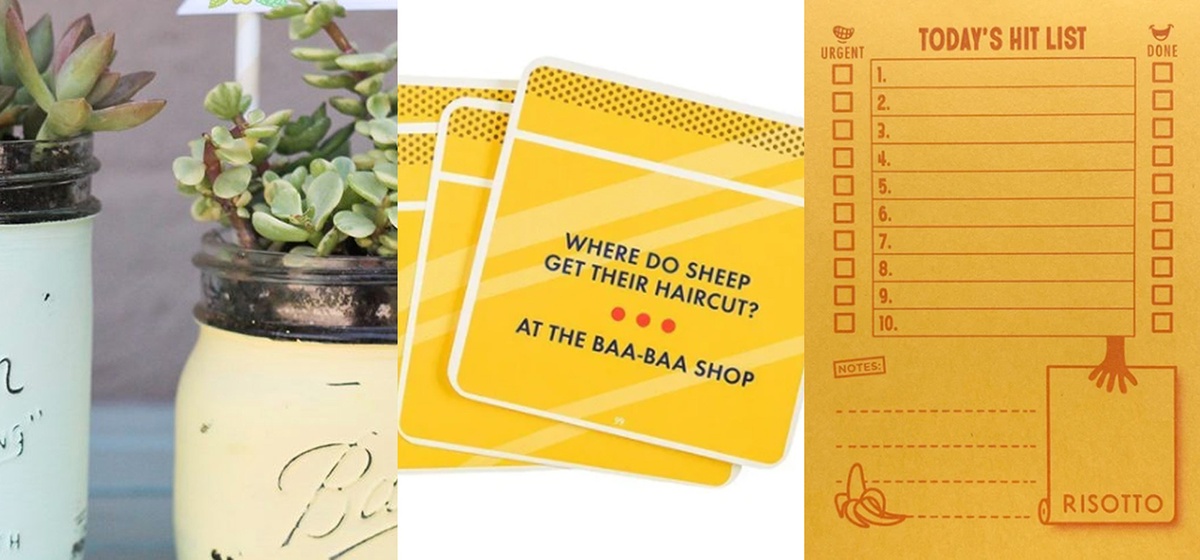 1. Succulents in DIY jars, to add a little life to his WFH setup. 
2. Cheesy jokes book, for the master of Dad Humor™.
3. Notepad, for recording to-dos and random strokes of genius. 
Green
1. DIY bobblehead. Silly, sweet, and crafted from things around the house. 
2. A key tag stating one of life's universal truths.  
3. An apron, to get his summer grill on. 
Blue
1. A donation in his name to the National Park Foundation, or any charity that's meaningful to him.
2. Board shorts. Required attire for afternoons spent in the backyard sprinkler. (Plus, family matching moment alert!)
3. New Waves, a witty new novel given with a coupon to redeem an afternoon of silence. :-) 
Purple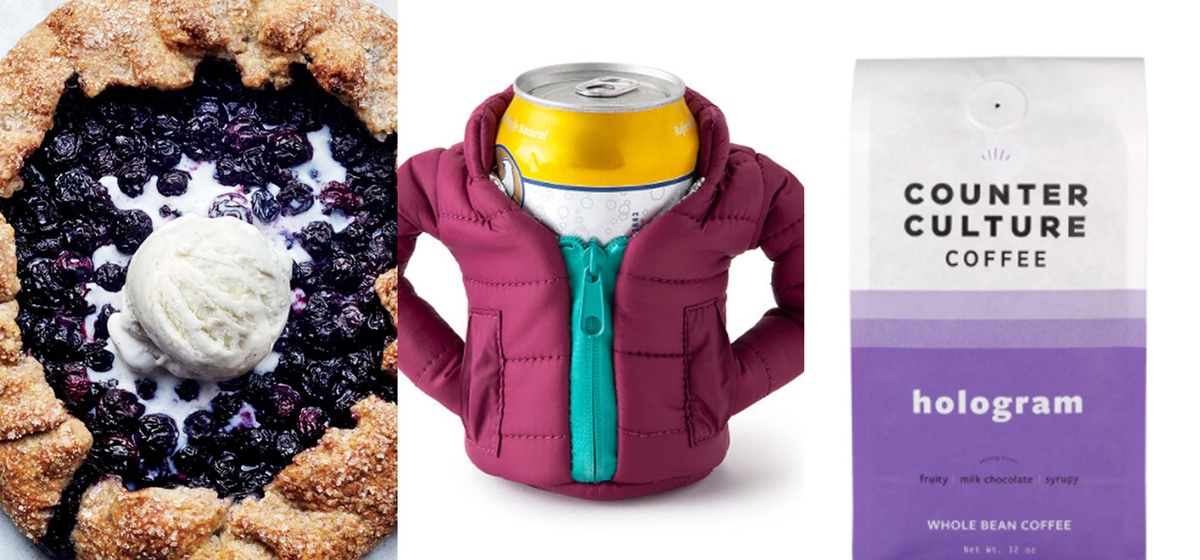 1. A homemade summery dessert, like this easy galette. 
2. Beverage coozie, because!!! What is it about regular things in mini size that are so funny and giftable?
3. Coffee subscription, since he's working double-time right now. 
Rainbow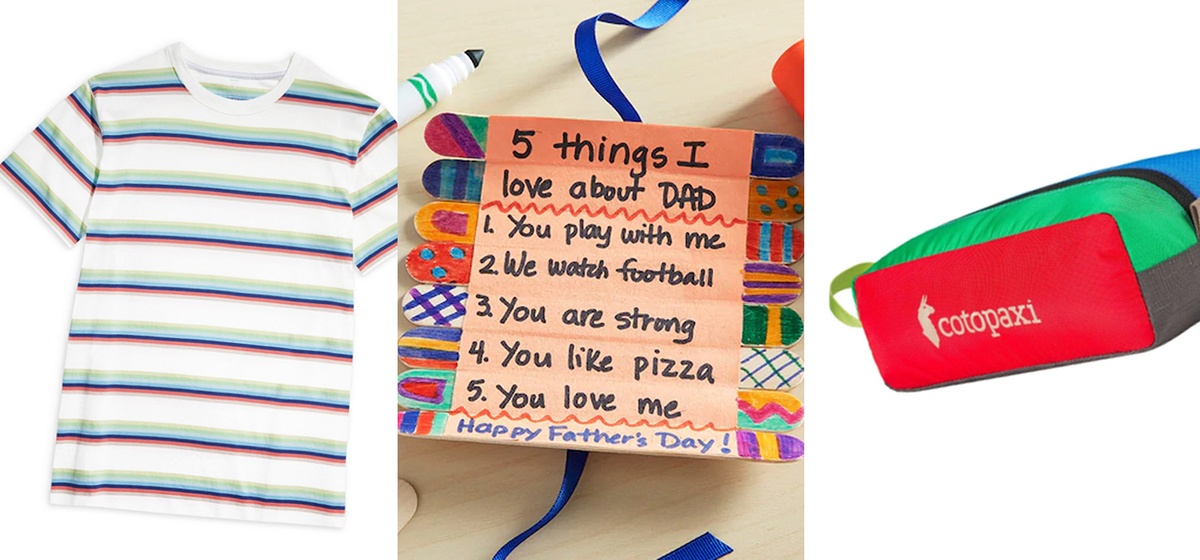 1. Retro hero tee, because after all, he's your hero. (We're donating 100% of net proceeds from this tee to benefit frontline workers of COVID-19, up to $50,000.)
2. DIY popsicle card, a memento he'll stick with forever. 
3. Dopp kit, to hold all his essentials on future trips. Bonus: pair with a bucket list of the places you want to visit together.
Happy gifting, and happy Father's Day to everyone who celebrates!