An Easy Snow Day Activity
The cure to cabin fever.
When dreary winter days spent inside seem endless and your kids wail, "I'M BORED!" for the umpteenth time, feat not! This DIY activity (thanks to our resident craft maven, Nguyen Le) transforms those sprouted potatoes in the back of your fridge to fruit stamps, and will have you and your crew daydreaming of sunnier times ahead. Hang in there, and in the meantime, here's how it's done. 
1. Gather your materials! You'll need potatoes, fabric paint, cardboard, paintbrushes, a cutting board, and knife.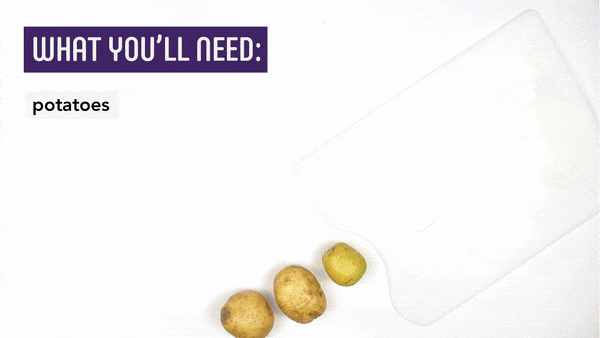 2. Decide what fruits you'd like to make and cut potatoes into those shapes. (Pro tip: If you're making round fruit, try to find a round potato that will cut into a circle shape — less work! Also, we like to make the stamp shape as simple as possible and add details with fabric paint and brushes later.)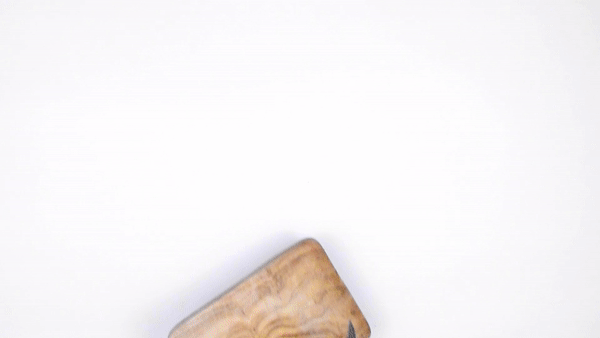 3. Place cardboard inside a sweatshirt to protect the other side of the clothing from paint seeping through, and to give you a solid surface to stamp on.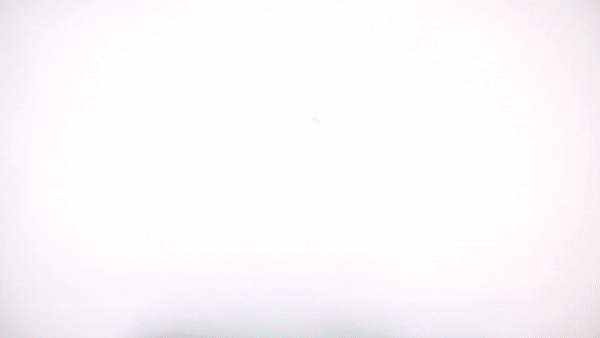 4. Apply fabric paint to the potato stamp with a paintbrush. (Pro tip: A thicker coat of paint will give you brighter colors when stamping on colorful clothing, so load it up!) Stamp your fruit shape onto the clothing. Give it a press to make sure the whole stamp makes contact. Gently pull the stamp away from one edge to the other to get an even coat of paint.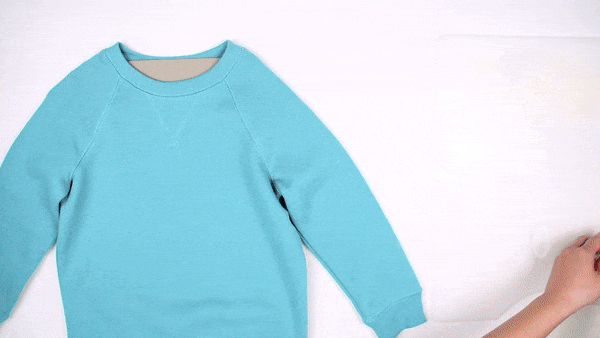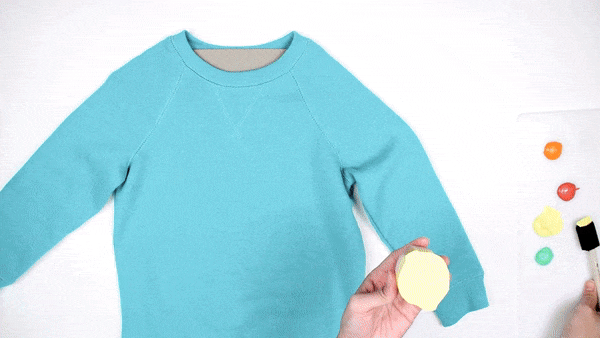 5. After stamping all the basic fruit shapes, go back with fabric paint and a paintbrush to add any details to your fruit that you like. We added leaves to our oranges, and rinds and seeds to our watermelons. 
How easy is that? What are your cabin fever cure-alls? Share with us at blog@primary.com or tag us on Instagram.