Creative and Green Ways to Upcycle/ Recycle Outgrown Clothing
Don't throw away, recycle for another day!
To kick off Earth Week, we recently asked our followers on Facebook and Instagram to share their go-to ways to upcycle and recycle outgrown clothing. We love all of the ideas and hope this can inspire everyone to get creative and go green!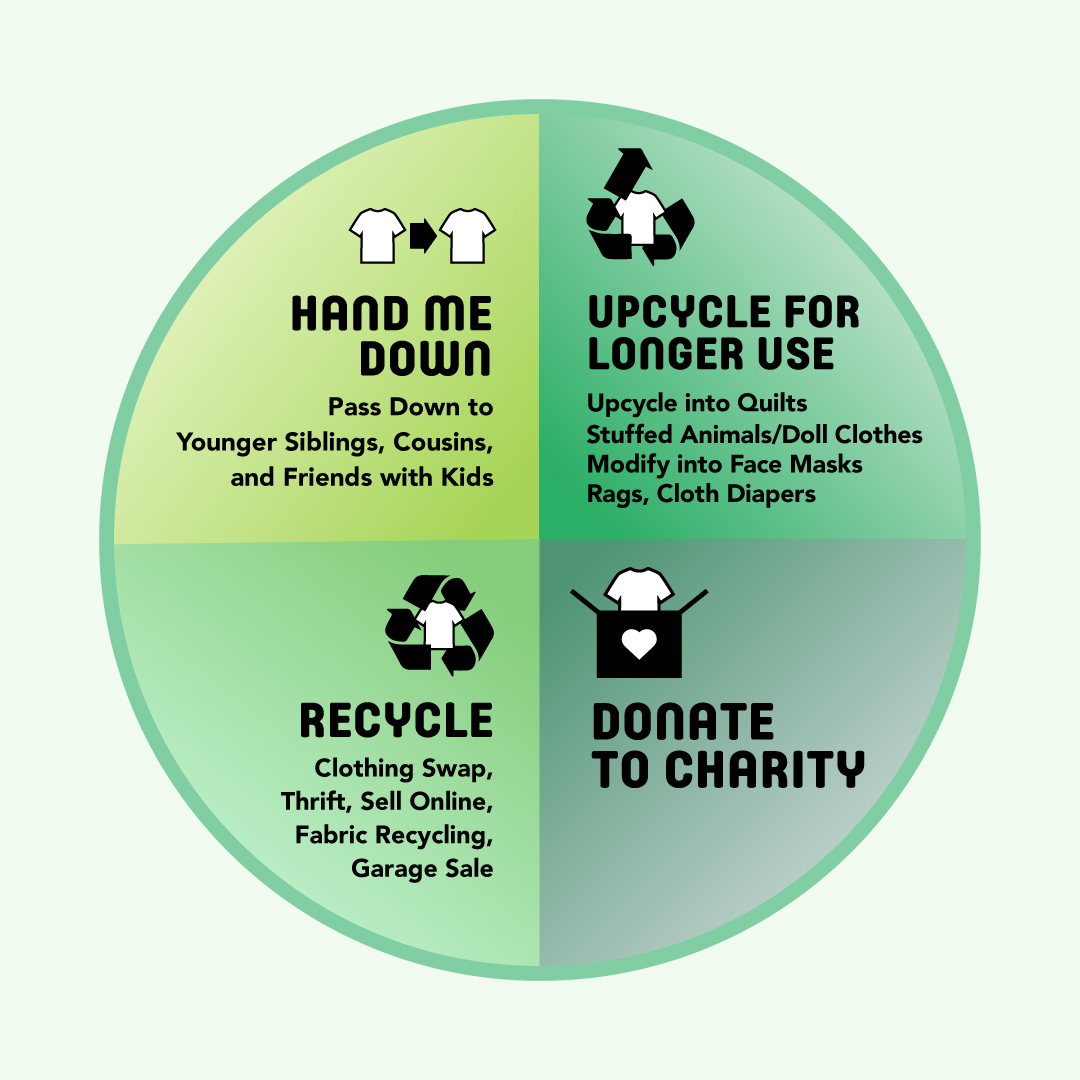 Here are some our of favorite ideas you shared with us:
Hand Me Down
"Pass down Primary's awesome gender-neutral colors from big brother to little sister!!!" - Melissa H.
"I have family with children a size below mine, so I pass them on. That is one of the many reasons I seek out quality clothing!" - Jen P.
"Gifting to friends who have babies younger than ours! Same with all the toys!" - Christina
Upcycle for Longer Use
"Outgrown baby clothes become clothes for dolls and stuffed animals here." - Laura N.
"Last week just decided to transform the footies to footless pajamas and got extra time with them." - Luciana L.
"100% cotton tees made into soaker pad lining for cloth diapers!" - Kristin J.
"We thrift most of them, but I'm saving a good bit of my favorites to make quilts with when they're older." - Christa B.
Recycle
"M

y city organizes a clothing swap.. all donated, all free... it could be done with any sized group of people from a few friends to a whole town. Try it out! It's amazing." - Grace B.

"@grownyc's textile recycling events." -Megan C.
"We are part of our local Buy Nothing FB group. People are *so generous* there. I try to be part of the generosity." - Jennifer C.
Donate To Charity
"Always donate to local women's/children's shelters and foster/state facilities what cannot be used by friends." - Etoiles D.
"I donate ours to the local daycares for the kiddos that may have accidents and not have the funds to provide extra clothes." - Tami
"Give to our local Interfaith Housing Network office, which temporarily houses families experiencing homelessness in a network of participating houses of worship." - Jenny L.
Any others you would add? Share with us on Instagram!