Activity: DIY Washable Paint + Easy Window Washing
Easy to make, easy to clean!
by June Bae and Jamie Olesker
DIY Washable Paint
While we're making fewer and fewer trips to the craft store, you can make this easy window paint recipe with your kids in just minutes. With just 2 parts dishwashing liquid, 1 part cornstarch, and food coloring, you probably have everything you need already at home! Start by mixing the ingredients together and pour into individual bowls. Then add food coloring and use a paintbrush to mix the food coloring into the paint mixture. 
Let their imagination come to life and spread a little cheer by painting on your windows. If you're looking for inspiration, join our #shareyourrainbow series by painting your own rainbows.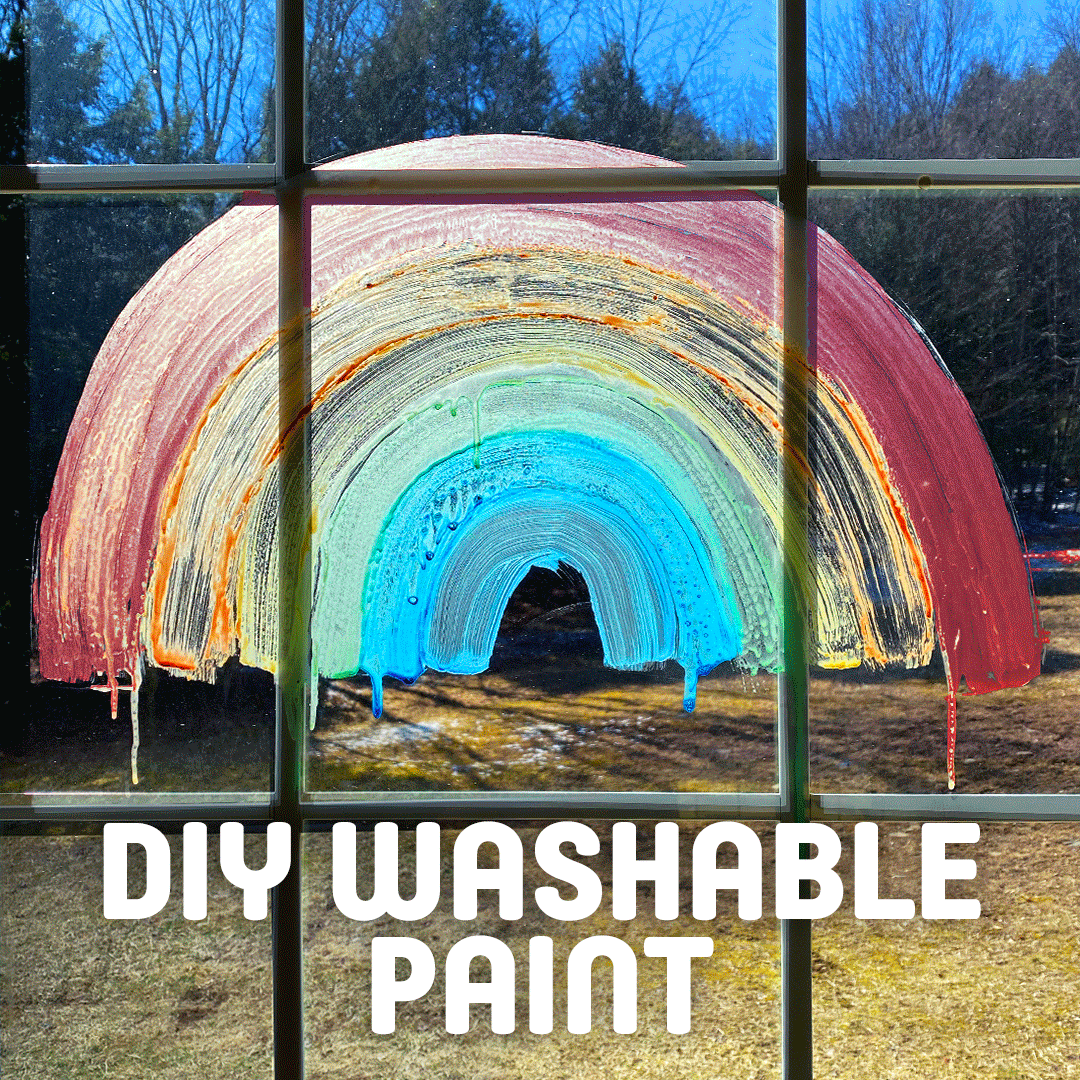 Easy Window Washing
Ready for the best part? Because the paints are made with soap, cleaning them up means clean windows, too! All you need is a spray bottle full of water and a washcloth to wipe off the paint (you can use window cleaner to get rid of any streaks). Happy kids AND clean windows? That's what we call a win/win.