7-Reasons to Cloth Diaper in 2020
Wondering if you should be using cloth diapers? Learn more about how cloth diapers benefit you, your baby and the planet.
by Teddy and Mercedes Quinn
Cloth diapering used to be the norm for babies in America up until the mid-1960s when Pampers Disposable Diapers were first launched and aggressively marketed. In recent years, however, cloth-diapering is experiencing a resurgence, especially as parents learn more about its benefits and lasting impact on their family and the planet. Let's run down a list of the top reasons you might consider cloth diapering for your baby in 2020.
1. It's good for the planet
Cloth diapers are more sustainable than disposable diapers for the primary reason that they are reusable. According to 2015 data from Real Diaper Association, "an estimated 27.4 billion disposable diapers are added to landfills throughout the country each year, creating about 3.5 million tons of waste." Most disposable diapers take hundreds of years (about 500!) to decompose, so minimizing this waste is a great service to our planet. Further, according to the EPA, the "millions of tons of waste from disposable diapers can actually contaminate groundwater." 
That's not to say cloth diapering has zero environmental footprint. The washing and drying of cloth diapers will likely increase water and electricity usage, compared to disposable diaper users. However, taken as a whole, the landfill footprint for cloth diapering households is significantly reduced compared to disposable users. 
Additionally, the same cloth diapers can be used for multiple babies, whether that be for future siblings or passing on to another family—hand-me-down diapers. (Seriously!)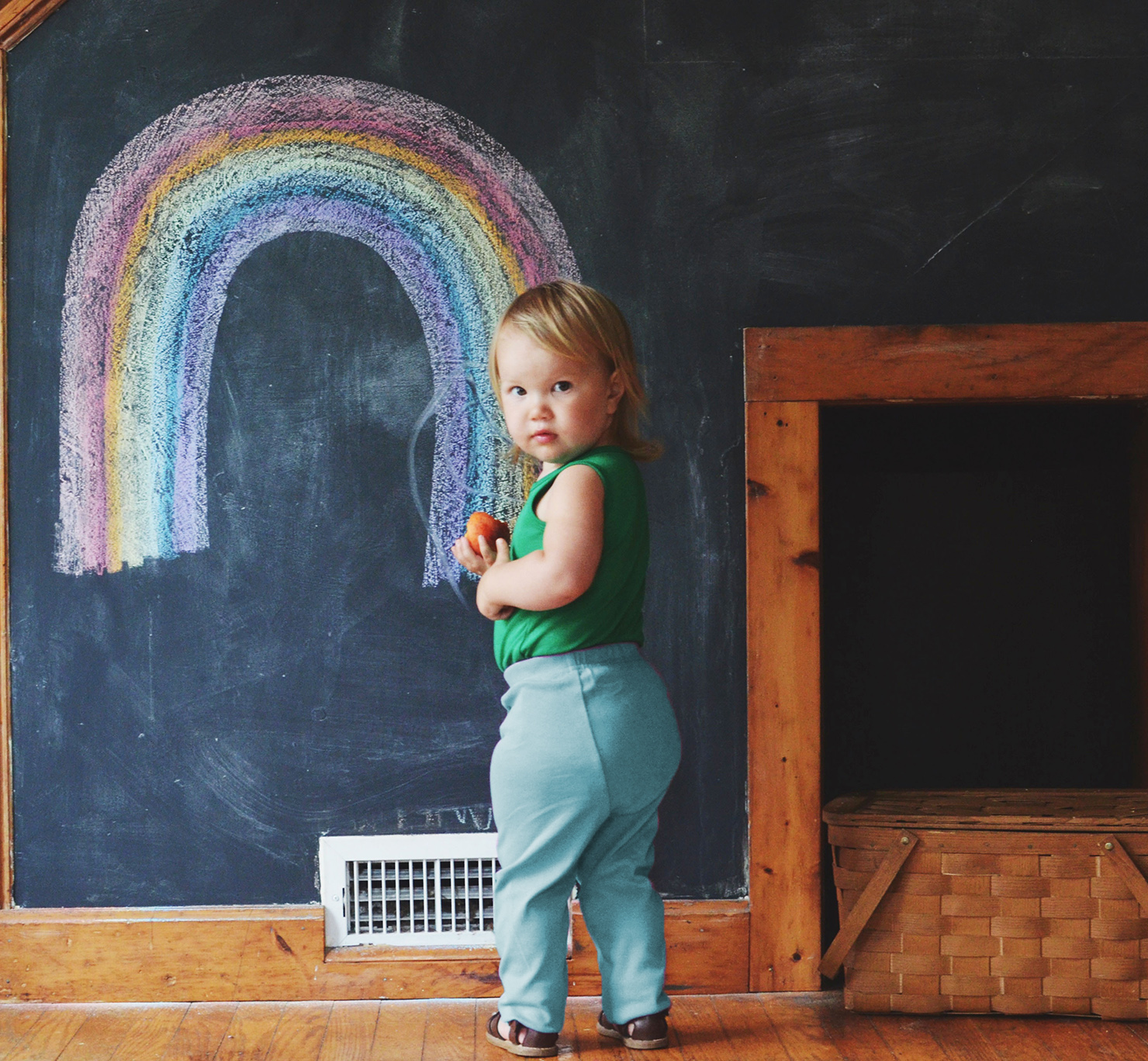 2. It's good for your wallet
Cloth diapers have a huge financial advantage over disposable diapers. On average, parents spend around $1,000 per year on disposable diapers, and most babies are in diapers for 2-3 years. That's $2,000-$3,000 on average, per child!
Cloth diapers, in comparison, typically require an upfront investment of about $300-$700, depending on which brand and style of diapers you choose, and that covers the entire diapering journey of at least one child. 
For the $300-$700 upfront cost, expect to get about 30 new diapers total, allowing for laundry every 2-3 days. Each diaper's cost can range somewhere between $10-$25, depending on the brand and available offers. This upfront expense certainly pays for itself over a one-year period, and many times over depending on how long your child is in diapers (and how many future babies use the same diapers). 
There is also a large market for buying and selling gently-used cloth diapers. So you could save even more money by buying used, and potentially make your money back by reselling—whoever thought diapers could be an investment!
3. It's good for your baby
According to an Article written by hellomotherhood.com, "disposable diapers frequently contain chemicals known as volatile organic chemicals or VOCs. A study published in the "Archives of Environmental Health" in 1999 states that disposable diapers should be considered to be a factor that may cause or worsen childhood asthma and respiratory problems. The soft, sensitive skin of babies is prone to rashes and allergic reactions due to the chemicals in disposable diapers."
There are many brands of disposable diapers today trying to lessen the presence of chemicals in their diapers, but cloth is still the best choice for minimizing the presence of chemicals in diapers.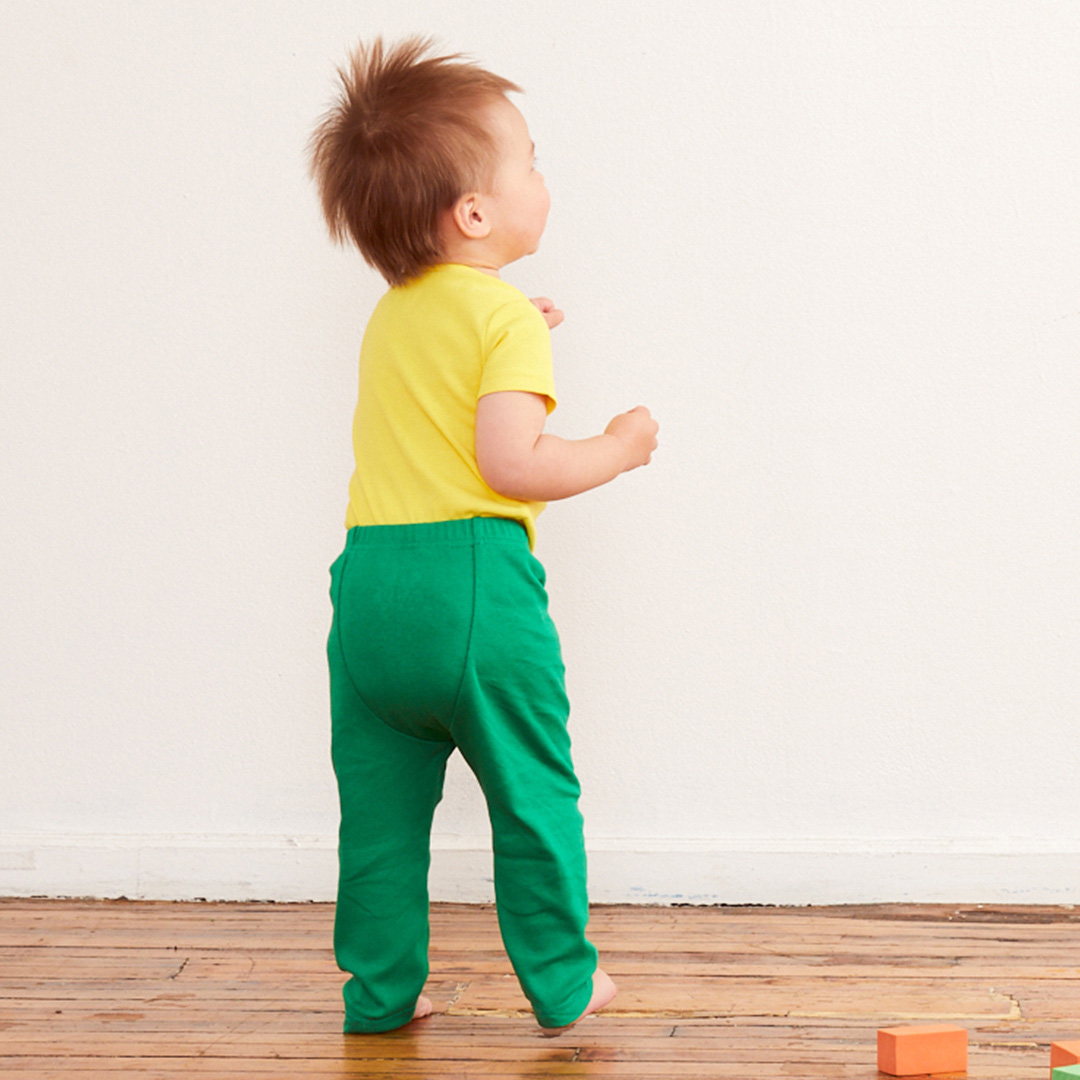 4. It can ease the transition to potty training
Cloth-diapered children often have an easier time transitioning to the potty. Disposable diapers have gotten so good at making babies feel comfortable after they have gone to the bathroom in their diapers that the transition out of them can be more difficult. Babies in cloth diapers are often more in-tune with what it feels like to have wet their diaper, and this can make it easier for them to become aware of when they peed or need to pee, which is a critical step in potty training. 
And when it comes time for potty training, they'll love our easy on/off kids underwear.
5. It's fun to choose different styles
Cloth diapers come in a variety of fun patterns and colors. Looking for neutral solid colors? Zebra stripes? Purple, gray, neon yellow, tie dye, spaceships, llamas, flamingos, pineapples, woodland creatures? There is a cloth diaper cover for that. And because these cloth diapers are so fun, they also essentially function as a bloomer as there is no need to hide the otherwise disposable diaper.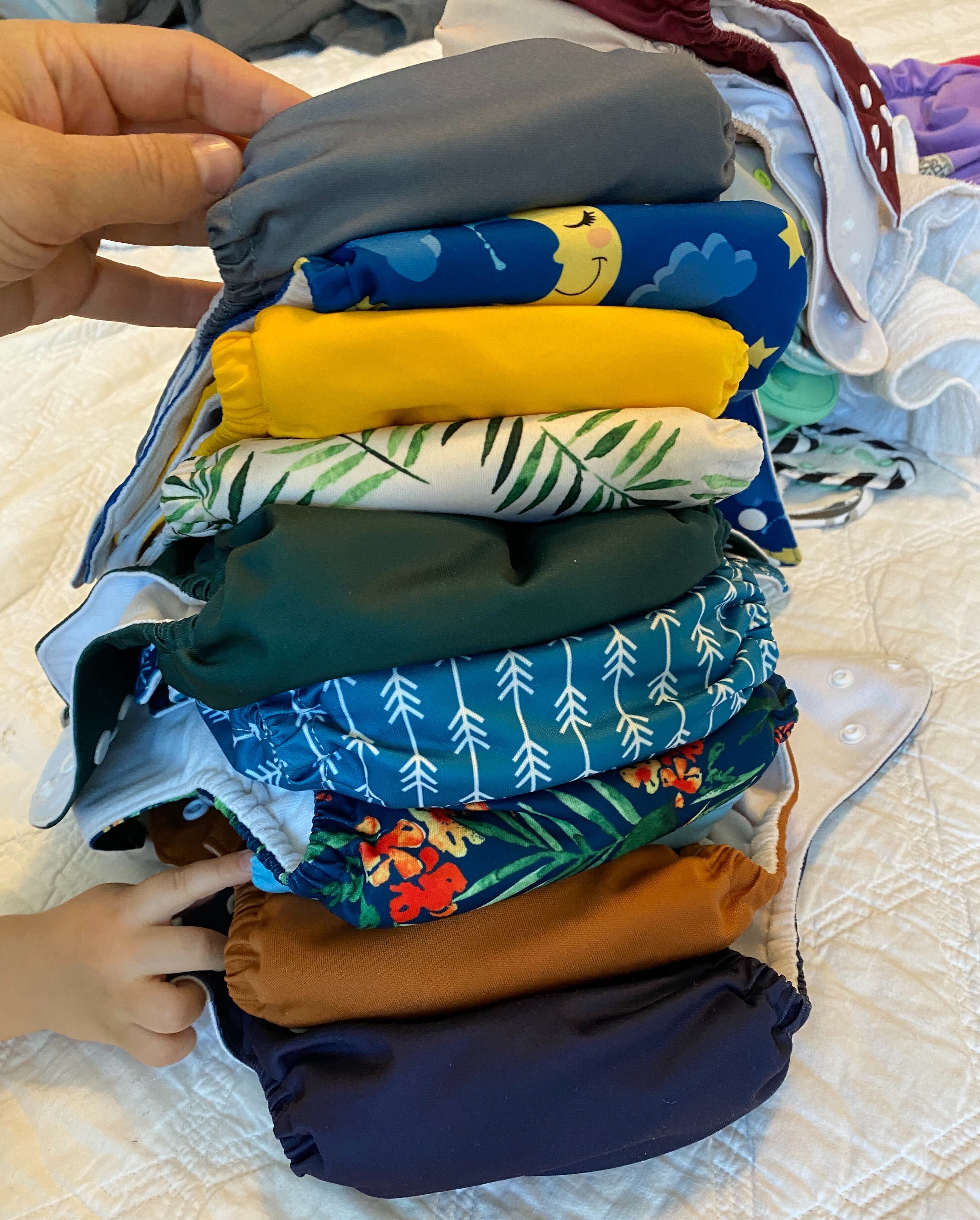 6. It's impossible to run out of diapers! (Major bonus during a pandemic)
No need for a diaper subscription service or to run to the store at 2AM when you run out of diapers. So long as you are able to wash your diapers, you will always have diapers at the ready! This is beneficial all the time, but especially during these uncertain times of a global health crisis when essentials can be low on stock and trips to the store aren't so simple anymore. 
The cloth diaper pant is a beloved style among cloth diapering parents (nearly 100 five-star reviews!) since it was designed to fit over cloth diapers that add bulk to baby's bottom. The cloth diaper pant also comes in a bunch of colors—over seven—so you can grab at least one for every day of the week! It's also constructed from super-soft 100% combed cotton rib and is OEKO-Tex Standard 100 certified, so you know no fabric hasn't been treated with any harsh chemicals. 
Parents also love that the cloth diaper pant has an elastic waist for easy up and down (super helpful when it comes time for potty training). Check out our other easy on/off baby bottoms, perfect for potty training.

Do you use cloth diapers, too? What are your reasons? We'd love to hear!