A Very Primary Holiday: The Rainbow Gift Guide
Every gift in every color for every kid.
Happy Holidays! If you're looking for inspiration for what to gift the kids in your life this year, look no further — here are our top gift picks for the season, sorted by color (in true Primary fashion!)...
Red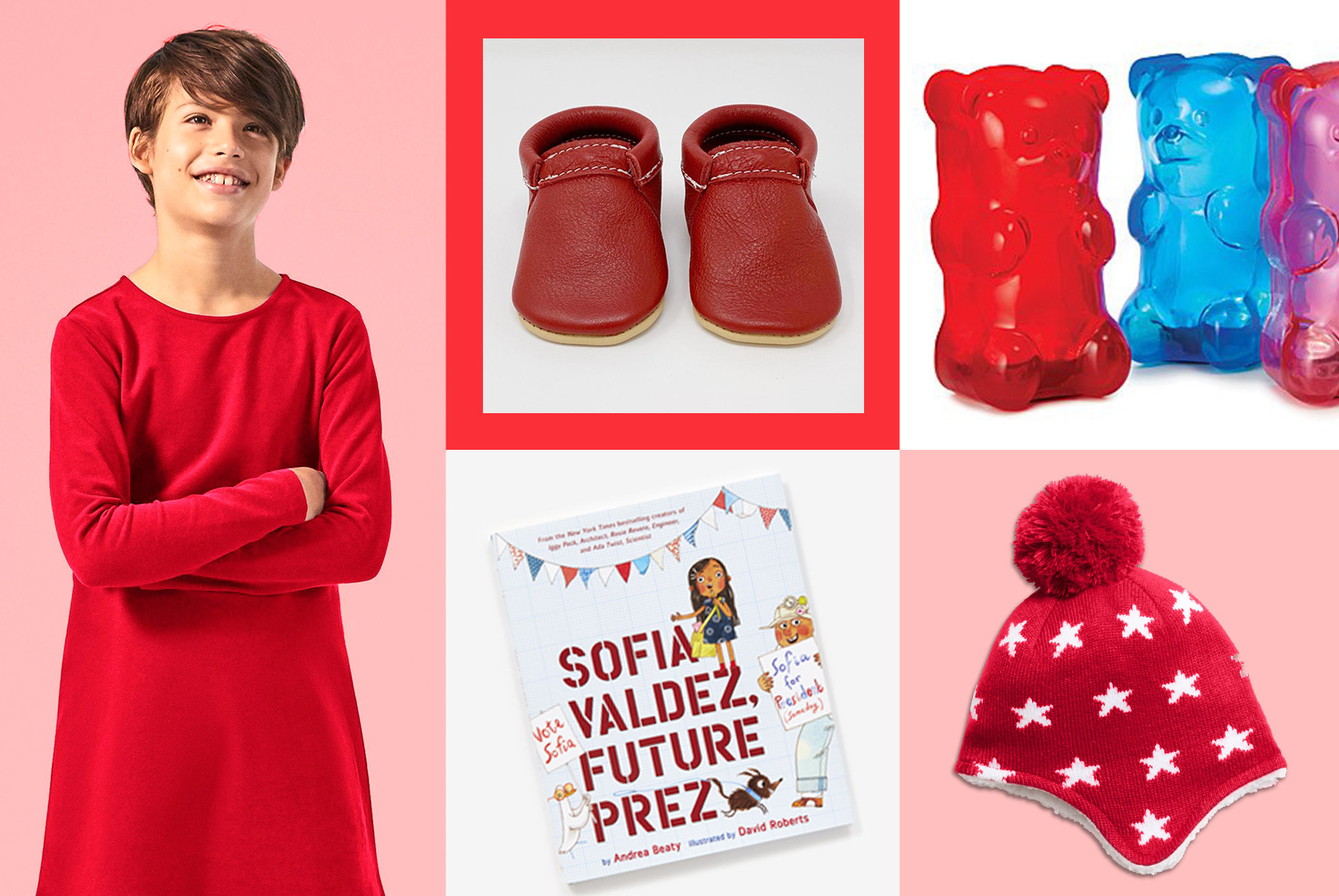 1. Cozy dress. A winter wardrobe staple, dressy enough for holiday parties and comfy enough for snow day playdates. 
2. Nomies booties. So baby can toddle around in style. 
3. Gummy bear light. A delectably cute buddy to remind them there's nothing to be afraid of at night. 
4. Cozy star hat. Give their little noggins the softest star treatment. 
5. Sofia Valdez, Future Prez. The newest edition to one of our favorite picture book series. 
Orange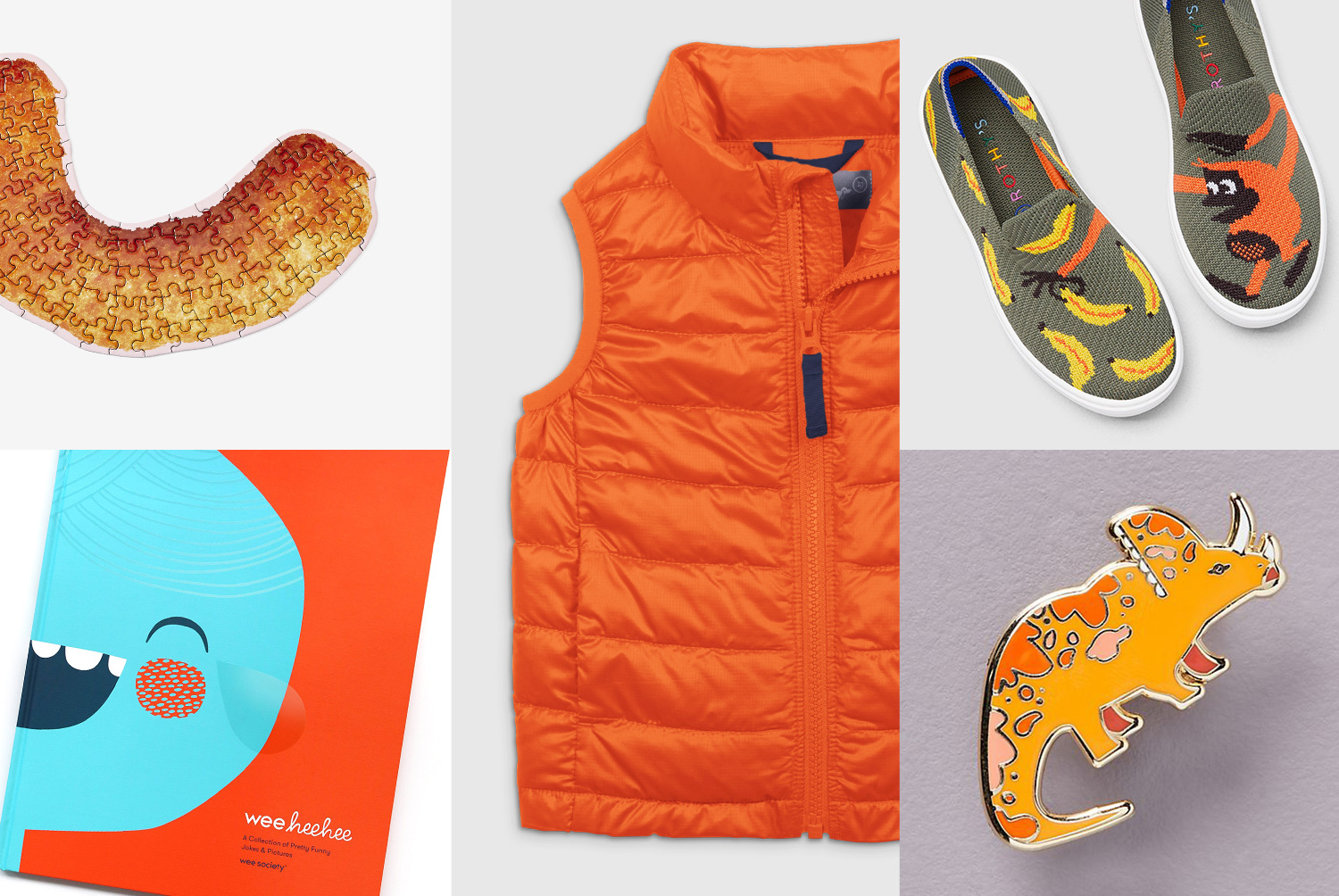 1. Cheese puff puzzle. Cheez doodle fingers (thankfully) not included.  
2. Puffer vest. A great inVESTment for you, a toasty layer for them. Win win. 
3. Slip-on sneakers. The comfiest sneaks for monkeying around on jungle gyms. 
4. Dinosaur pin. A dino-mite accessory for backpacks and jackets. 
5. Wee Hee Hee joke book. So your aspiring standup comedian can practice their routine.  
Yellow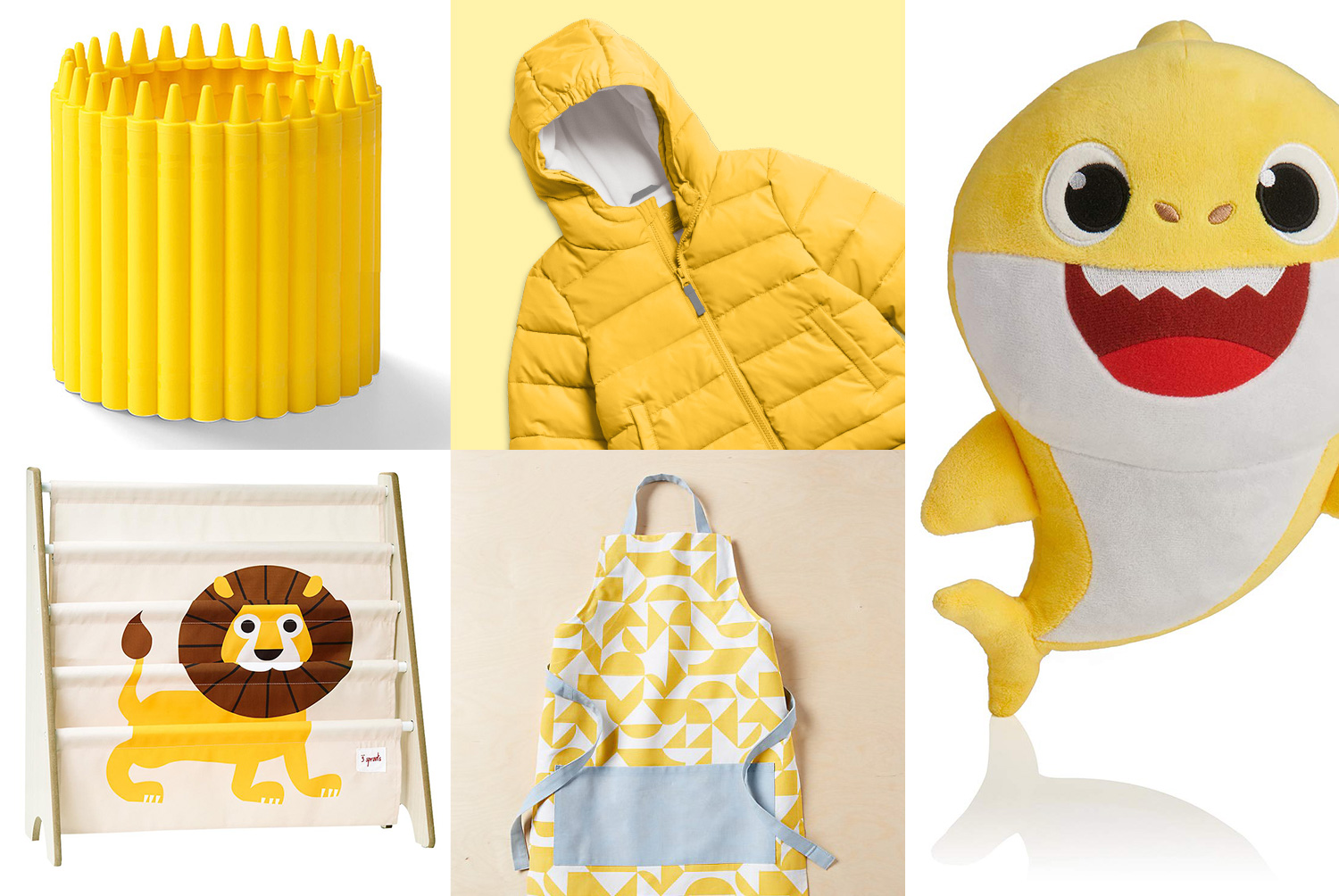 1. Crayon cup. To store just yellow crayons or all color crayons or anything their crafty hearts desire. 
2. Warmest puffer coat. Also known as the G-O-A-T COAT (Greatest of All Time).
3. Singing Baby Shark stuffie. Sorry, we had to! It's a catchy song! 
4. Geometric apron. Add sunny cheer to winter baking marathons. 
5. Lion book rack. Easy-to-reach access for little bookworms. 
Green
1. Quilted baby blanket. Baby will catch you later, gator. They'll be too busy snuggling up in their new favorite blanket. 
2. Striped PJs (top and bottom). Because is there anything better than slipping into bed in a new set of dreamy soft jammies? 
3. My First Bananagrams. They'll never forget their first round of this classic wordgame. 
4. Jungle bingo. A rawr-cously good time. 
5. Ezpz food mat. Give mealtime a playful upgrade — and make cleanup a breeze, while you're at it. 
Blue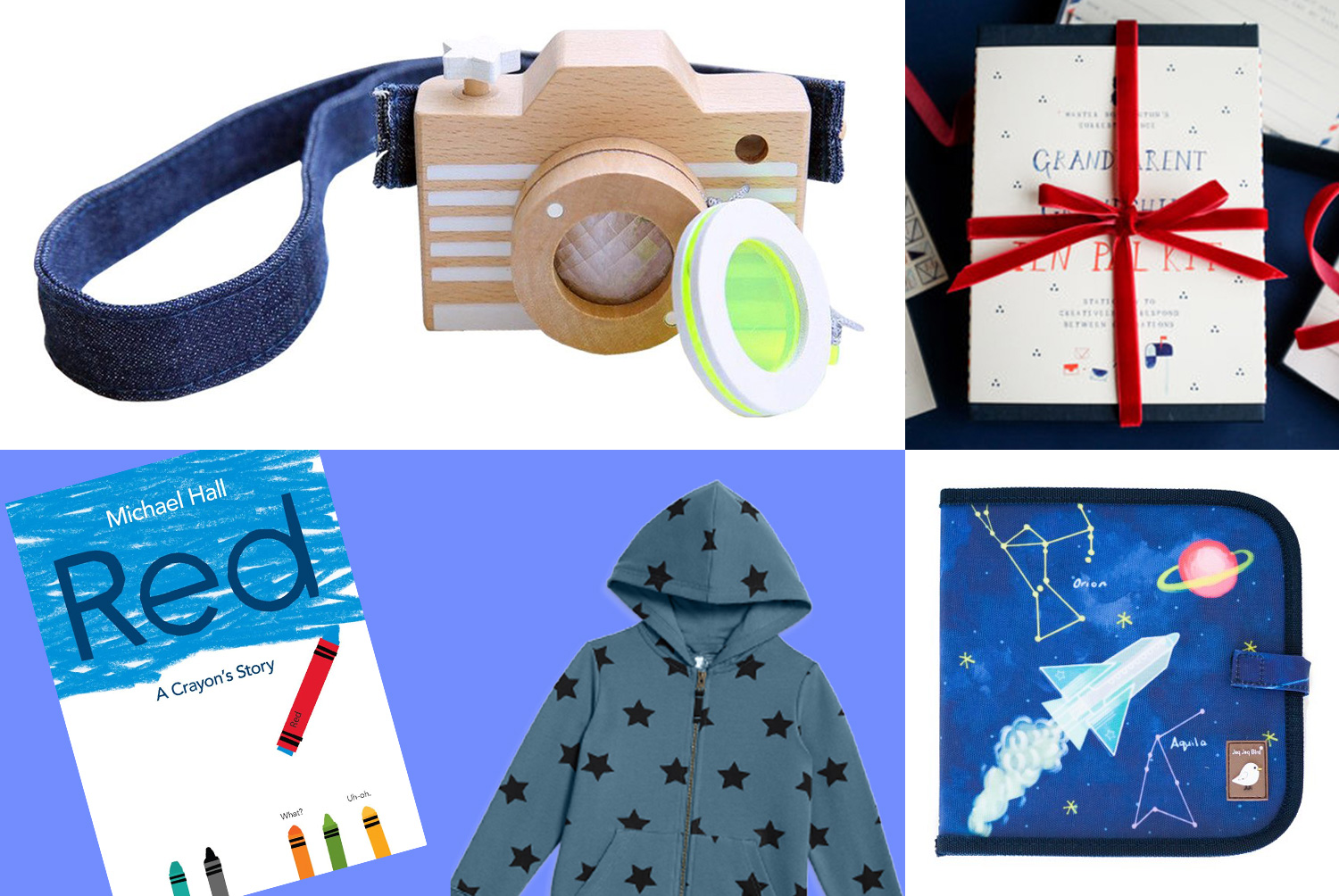 1. Play camera. Give a fresh perspective to playtime with a cool kaleidoscope lens. 
2. Grandparent & grandchild pen pal kit. Snail mail for the win! 
3. Reusable doodle book. Part reusable coloring book, part placemat, all on-the-go fun.
4. Star zip hoodie. They'll thank their lucky stars (or Santa!) for this cozy layer.
5. Red: A Crayon's Story. A kid's book that's a must-read for the whole family. 
Purple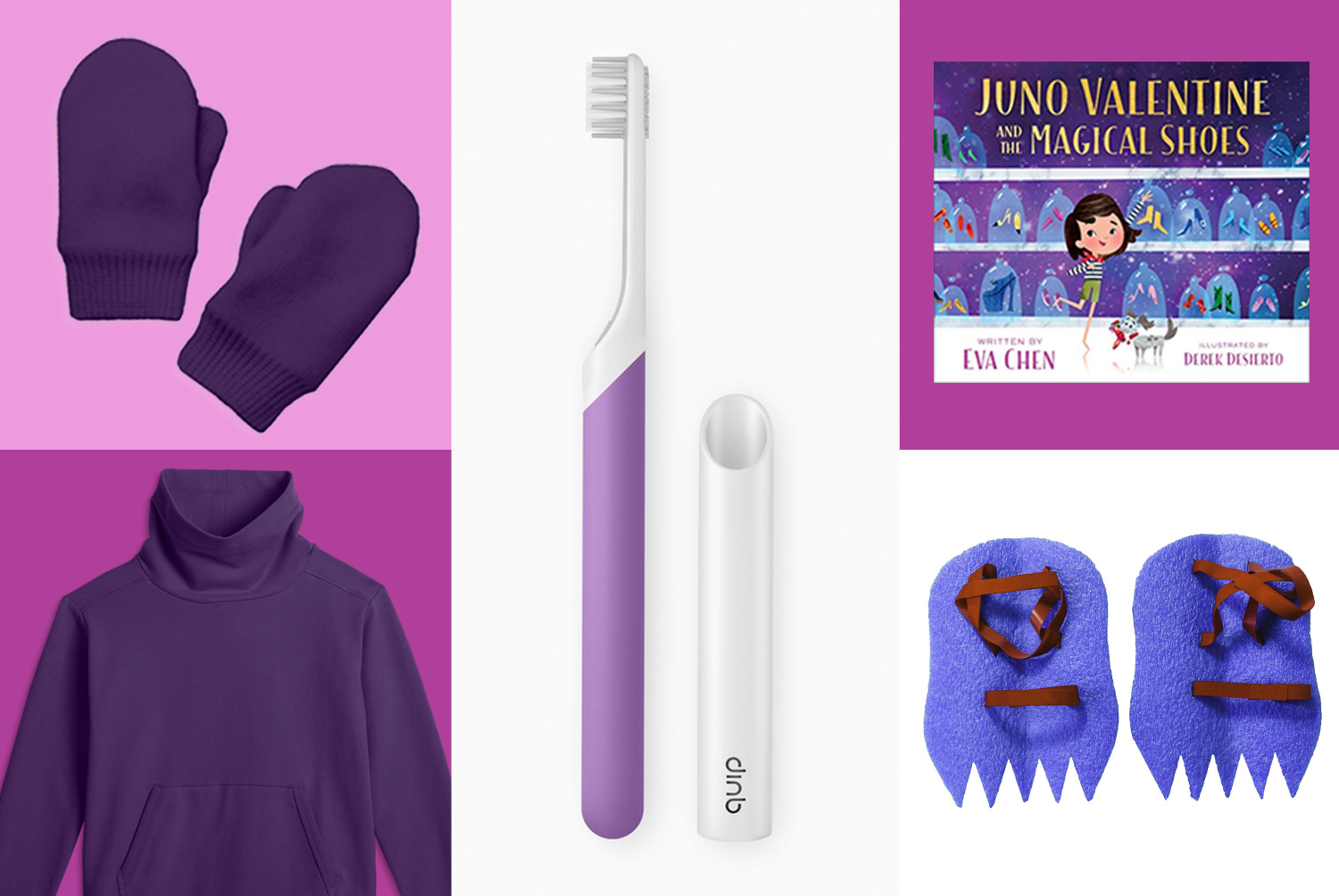 1. Mittens. We heard firsthand that kids looooove these. 
2. Quip toothbrush. Start 'em young with this timed brush that automatically stops after two minutes. (We're still working on making flossing a habit, whoops.)
3. Juno Valentine and the Magical Shoes. A delightfully fun read, written by one of our favorite moms on Instagram, Eva Chen. 
4. Snow prints. What's more satisfying than leaving your mark in freshly fallen snow? Leaving your mark in THESE Yeti-shaped slip-ons. 
5. Cowl neck pullover. No turtles were harmed in the making of this snuggly sweater.
Rainbow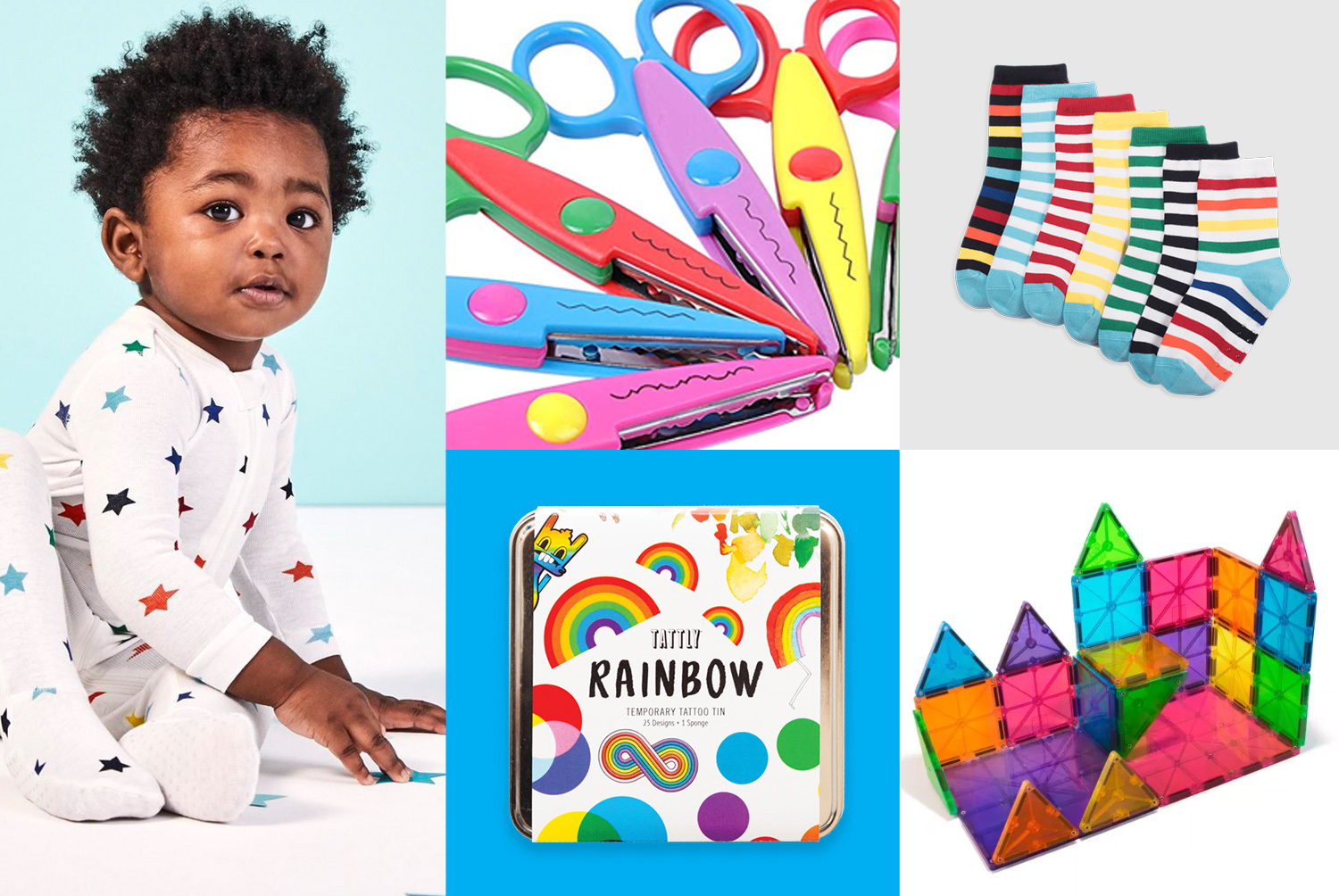 1. Star zip footie. PJs to match their favorite lullaby.
2. Decorative-edge scissor set. To spark nostalgia in you and creativity in them. 
3. Striped socks pack. Put a spring in their step, every day of the week. 
4. Magnatiles. Admit it, even YOU would have fun with these!
5. Temporary tattoo tin. Provides all the thrills of a tattoo, without all the (possible) regret. :-) 
Happy shopping — we hope this helps! And remember, you can always shop by color at Primary!