Image: mrsecannon
Pencil
This sharp costume really makes a point.
Has instructions

Make together

No-sew

Last-minute
Materials
Giant or regular size party hat
Yellow paper (2 sheets 9 x 12 inches each)
Cream paper (1 sheet 9 x 12 inches)
Black paper (1 sheet 9 x 12 inches)
Double stick tape
Scissors
Instructions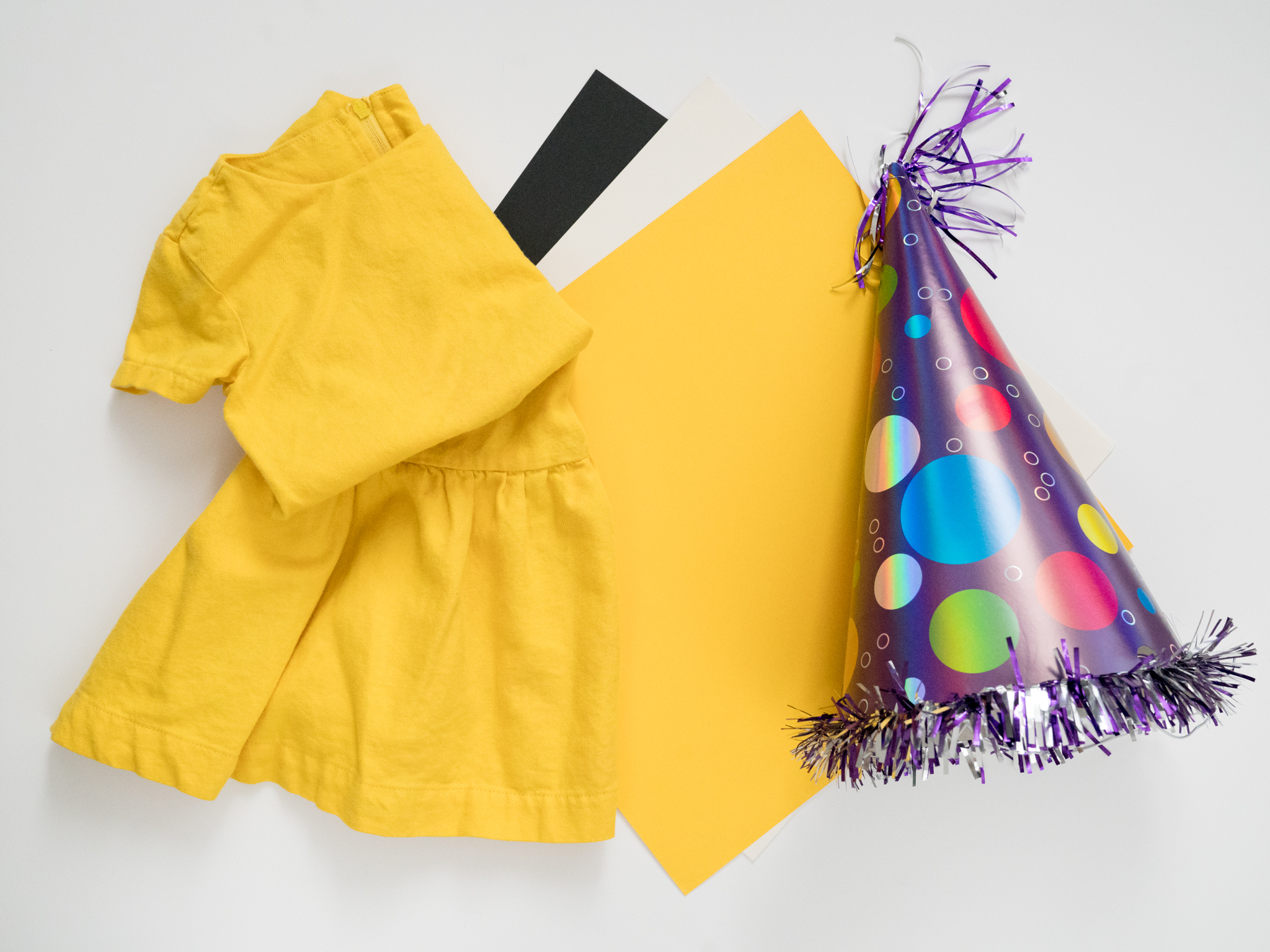 For the hat:
Use a giant or regular sized party hat, if you prefer. Just unfold the party hat and trace onto yellow, cream, and black paper in order to make it fit properly when adhering it to the hat. Cut the top of the yellow paper edge into a zig zag shape, and the rest of the paper are smooth cuts. Use double stick tape to attach the paper to the hat.
Share & Save