Image: Martha Stewart
Materials
One white kids top
Umbrella
Bubble wrap (large and small)
Iridescent cellophane
White tape
Hot-glue gun
Scissors
Tape
Instructions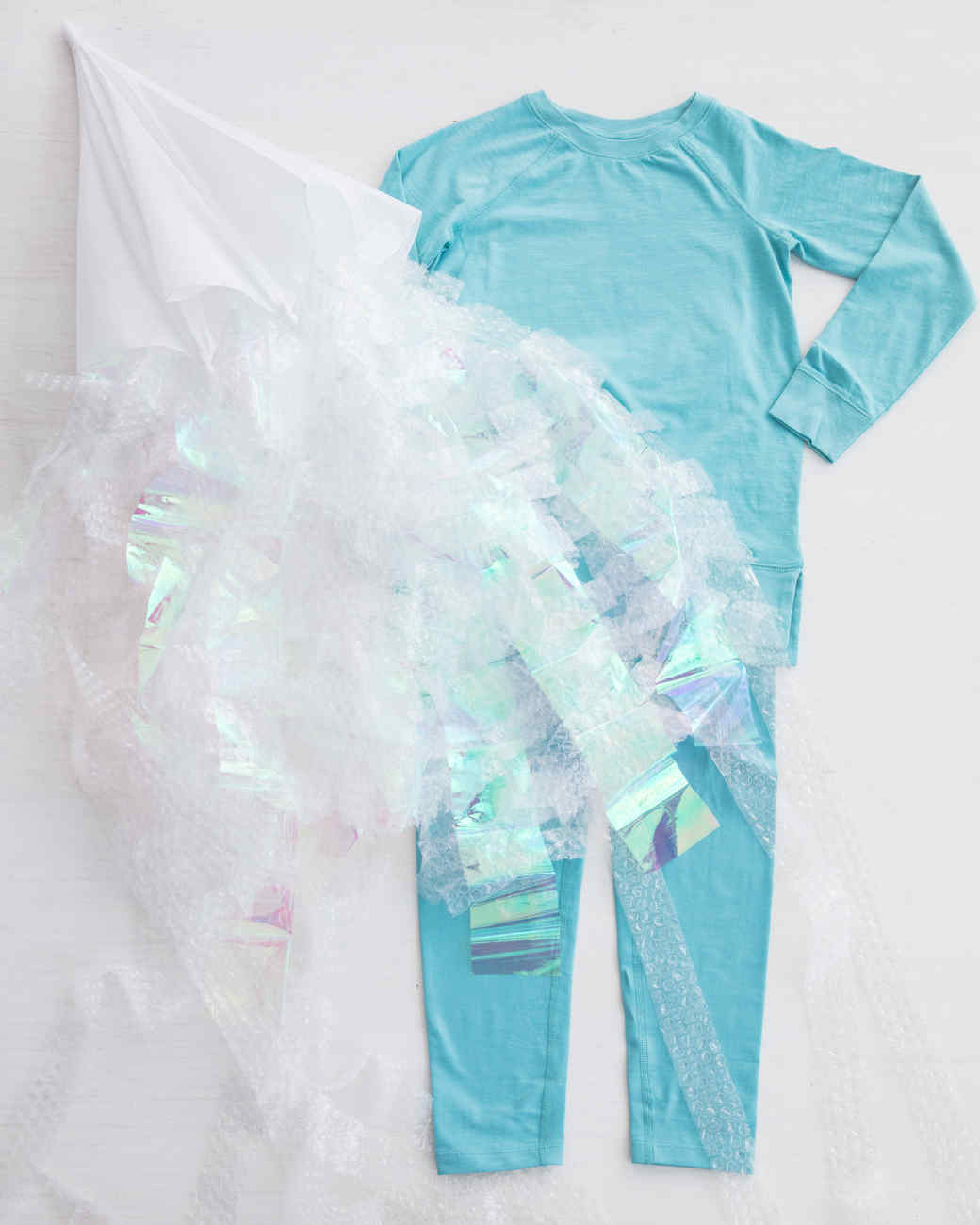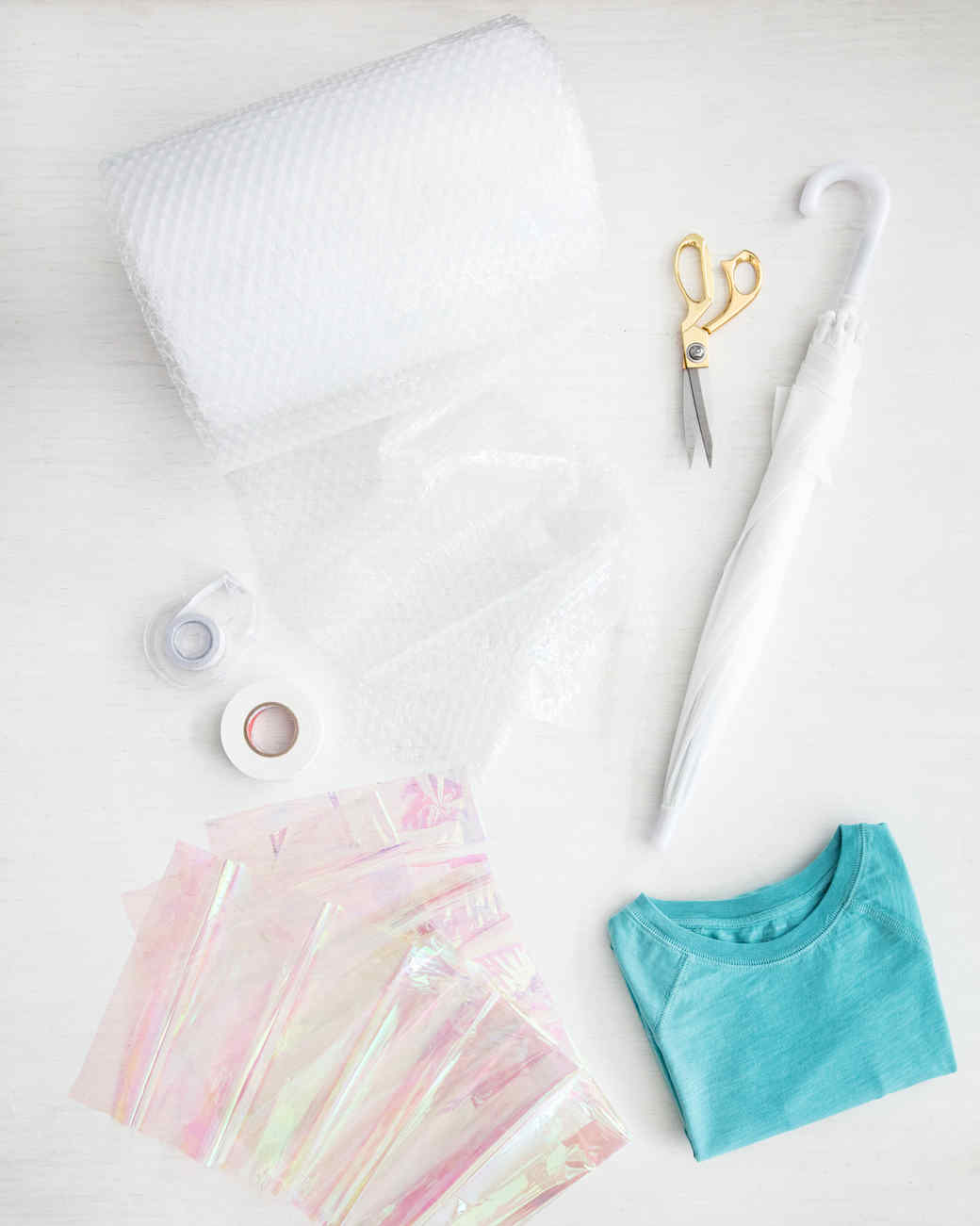 Kiddos can be like jellyfish – they're cute and squishy, and they'll randomly sting you once in a while! This Halloween, follow our easy instructions for this DIY Jellyfish costume using Primary basics to create a sea creature that is super-soft, super-sweet... and not-so-slimy.
Make the tentacles:
To make 8 tentacles, cut strips of large bubble wrap on the diagonal between bubbles, varying lengths by taping 2 or 3 strips, end to end, with clear tape.
Cut 16 strips of small bubble wrap 22 inches long and 5 inches wide; shred and twist 1 long edge of each. Cut 8 same-size strips of cellophane sandwiching each between 2 bubble strips. Cut 2 base strips from small bubble wrap, 10 inches wide; shred long edges. Cut 8 strips of small bubble warp; shred 1 edge of each. Hot-glue smooth edges of 4 strips to each center strip.
Open umbrella, and cover any metal or black parts with white tape. Tape thin tentacles to inside rim of each umbrella panel. Tape thick tentacles to cross spokes at top of umbrella. (Tip: Ensure to glue smooth edges of tentacles to umbrella spokes as plastic will melt.)
Share & Save