Image: mrsecannon
Pillsbury Doughboy (Baby)
Pro tip: do not poke baby in the tummy.
Materials
One white baby top
Baby chef hat
Drinking glass (to use for tracing)
Blue paper or felt (1 sheet 9 x 12 inches)
White dish towel or white felt
Double sided fabric tape
Scissors
Instructions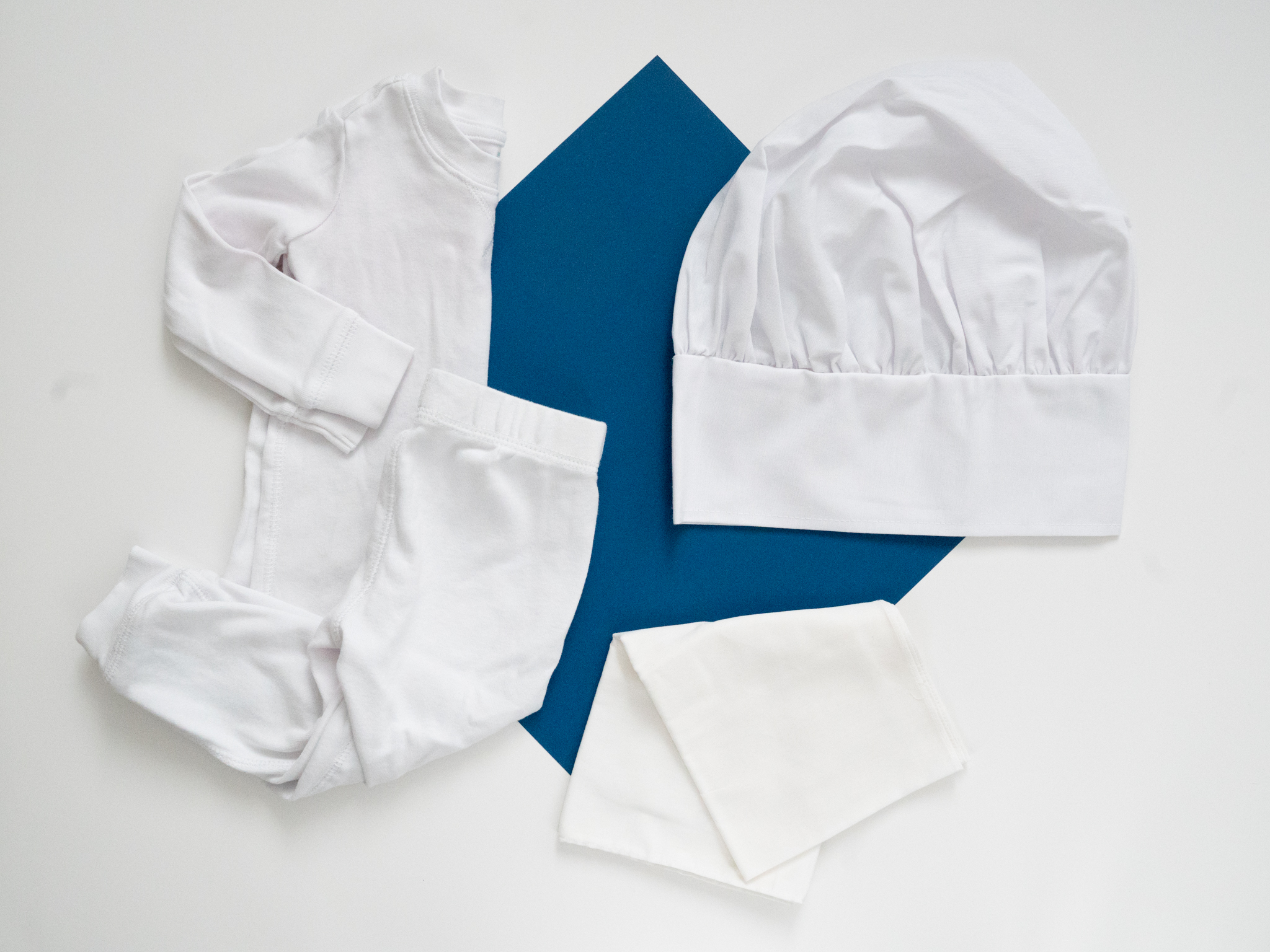 For the hat:
Use a baby chef hat for the base. Use a drinking glass to trace a circle from blue paper or felt. Cut it out and use double sided fabric tape to attach to the center front of the hat.
For the scarf:
Use a white dishtowel or cut a a square of white felt. Roll it into a tube, starting at a corner and rolling directly across to the opposite corner. Tie into a knot around the collar.
Share & Save