Primary Color Camp: Washable Window Paint
Easy to make, easy to clean!
It's already Day 2 of our yellow week during Color Camp, and we're sharing a super cute how-to kids will love when it's too hot to go outside. When you're out of craft supplies, this homemade DIY washable paint comes in handy for art projects with the easiest clean up. Mix a few household ingredients and create different shades of paint that's 
Make Your Own Washable Paint
With just 2 parts dishwashing liquid, 1 part cornstarch, and food coloring, you probably have everything you need already at home. Start by mixing the ingredients together and pour into individual bowls. Then add food coloring and use a paintbrush to mix the food coloring into the paint mixture. 
Let their imagination come to life and spread a little cheer by painting on your windows. Kids (and grown-ups) can paint whatever they want, especially since it's a breeze to clean up – you can start over as many times as you like!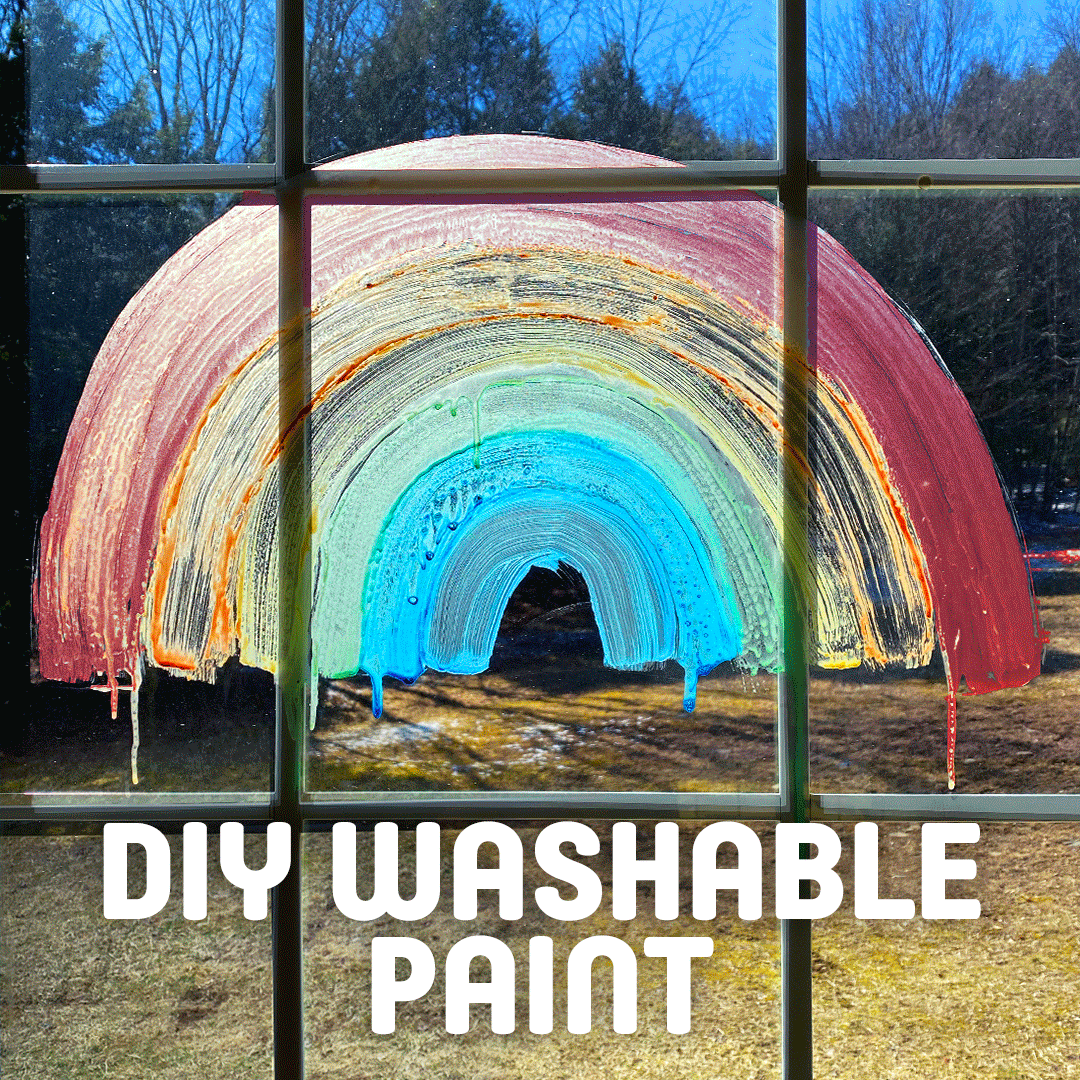 Easy Window Washing
Ready for the best part? Because the paints are made with soap, cleaning them up means clean windows, too! All you need is a spray bottle full of water and a washcloth to wipe off the paint (you can use window cleaner to get rid of any streaks). Happy kids AND clean windows? That's what we call a win/win.
Super soft, cotton PJs from Primary are also super washable, and come in every color under the sun, including yellow!
Share your window creations with us on social at @primarydotcom with #yesprimary and #primarycolorcamp for a chance to be featured! Check out our entire lineup of easy, DIY Color Camp activities for kids, and don't forget to visit the Camp Shop for outfits, essentials, and more camp picks from Team Primary.