Day 17 of Magic: Zombie Mural Craft
Trace your kid's body on an old bedsheet, then let them make it into undead art!
Welcome to Day 17 of our Month of Magic, from Primary.
We all feel like zombies sometimes, especially before our morning cup(s) of coffee. Around Halloween, that's a good thing – it's the season of the undead.
Today we've got a whimsical Halloween craft that will help your kiddo channel their inner monster. Pretty cathartic, no?
Have your child lie down on an old bedsheet, and trace the outline of their body. Then let them decorate this life-size artwork. They can use any markers, pens, paints, glitter, or other craft supplies you have around the house. Get creative with it – there are no rules!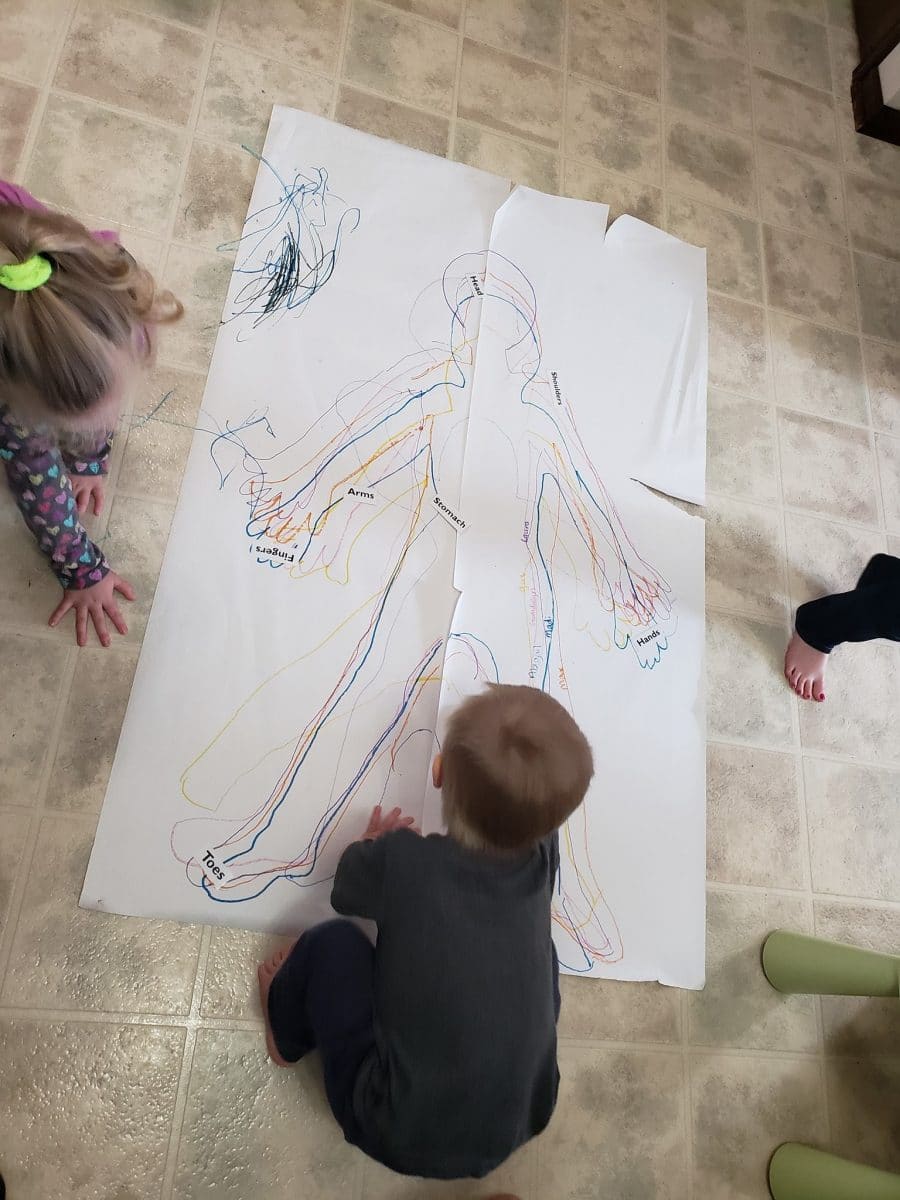 Photo via Hands On As We Grow
To adapt this classic body-tracing activity for the Halloween season, have your kid draw a life-sized spooky zombie, vampire, witch, or any other haunted creature. They'll love having the freedom to make this art on a large scale.
Once your child's masterpiece is finished, you can hang it on the wall as a haunted tapestry. Boom – free Halloween decor.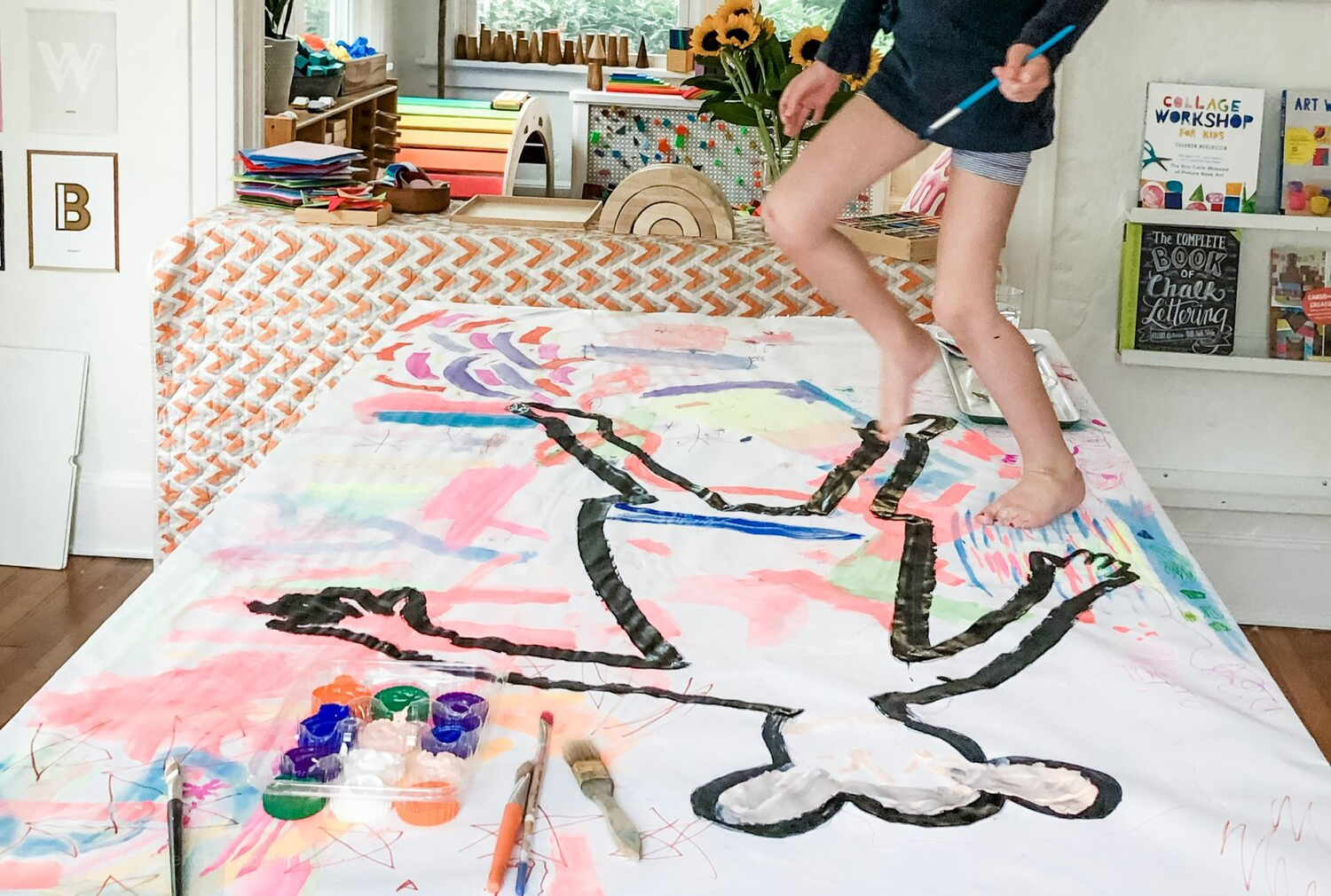 Photo via Workspace for Children
For a similar concept, we're crazy about this body-tracing activity from MeriCherry using big sheets of paper, and then cutting out the body art! How gorgeous are these color-saturated wall hangings?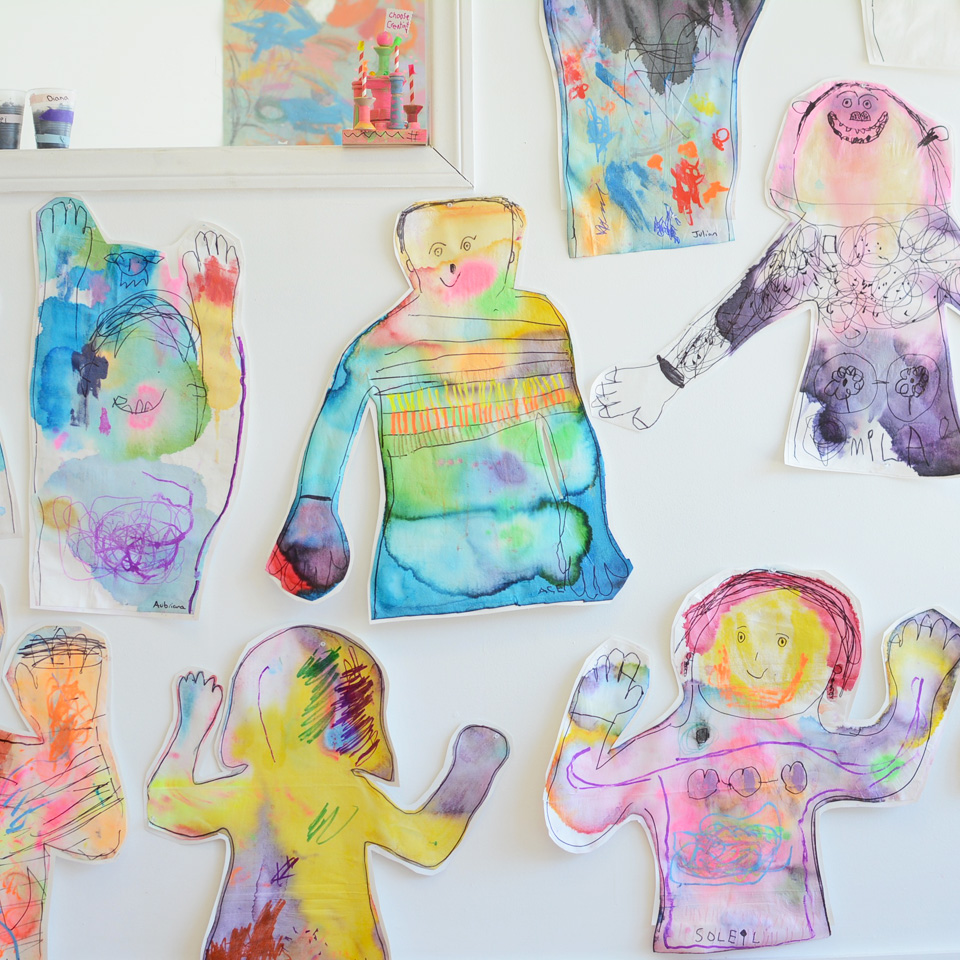 Photo via MeriCherry
If your little one wants to bring this creepy craft to life, check out our easy DIY Zombie costume, DIY Mummy costume and DIY Frankenstein's Monster costume, with soft and reusable Primary PJs! Undead, then right back to bed.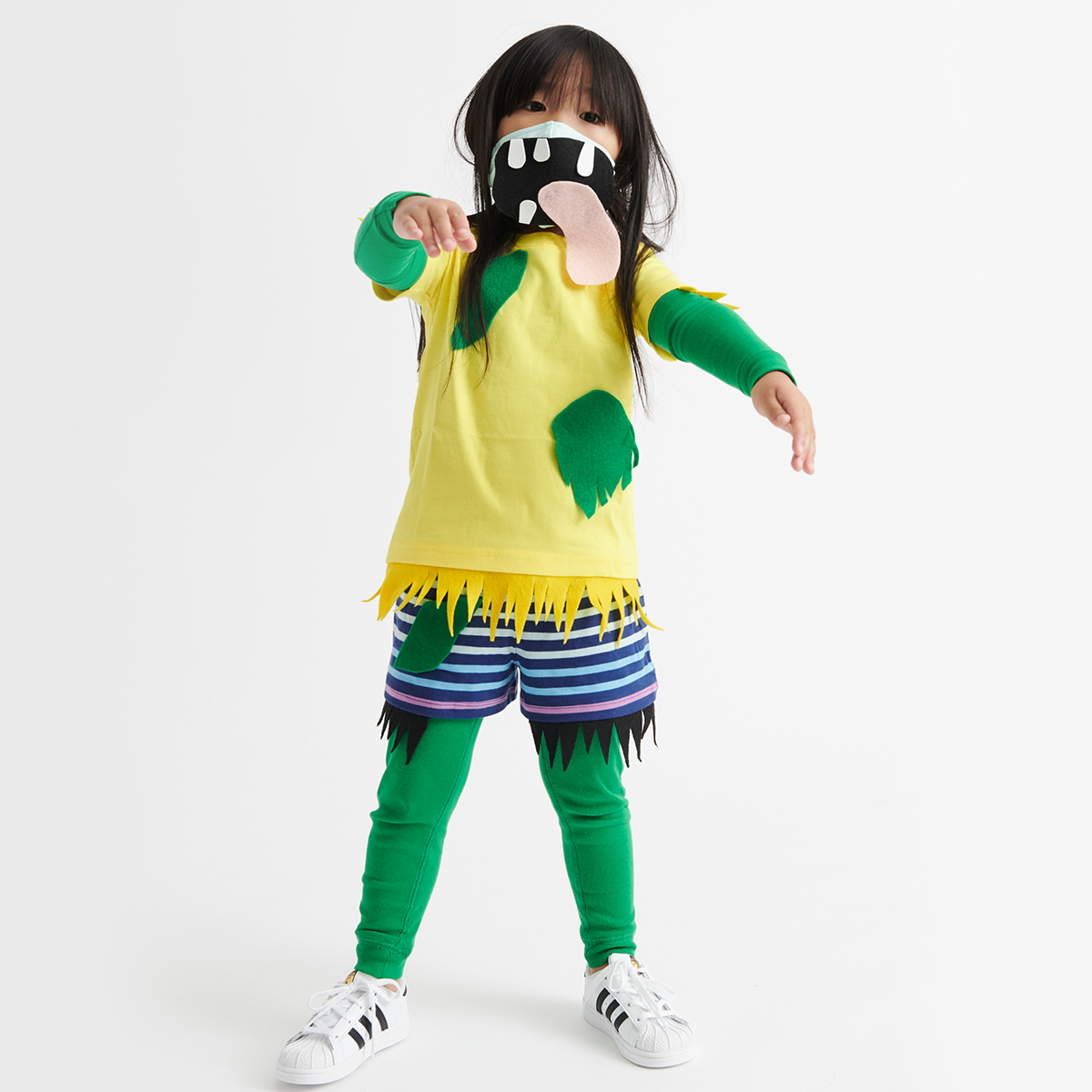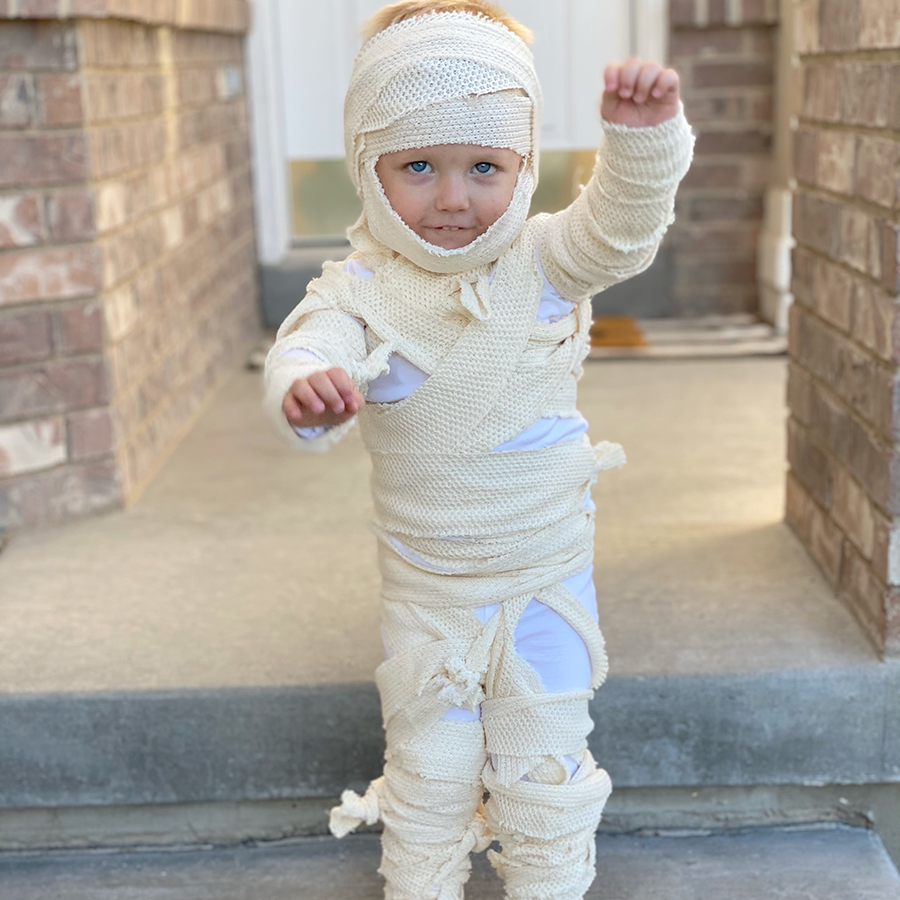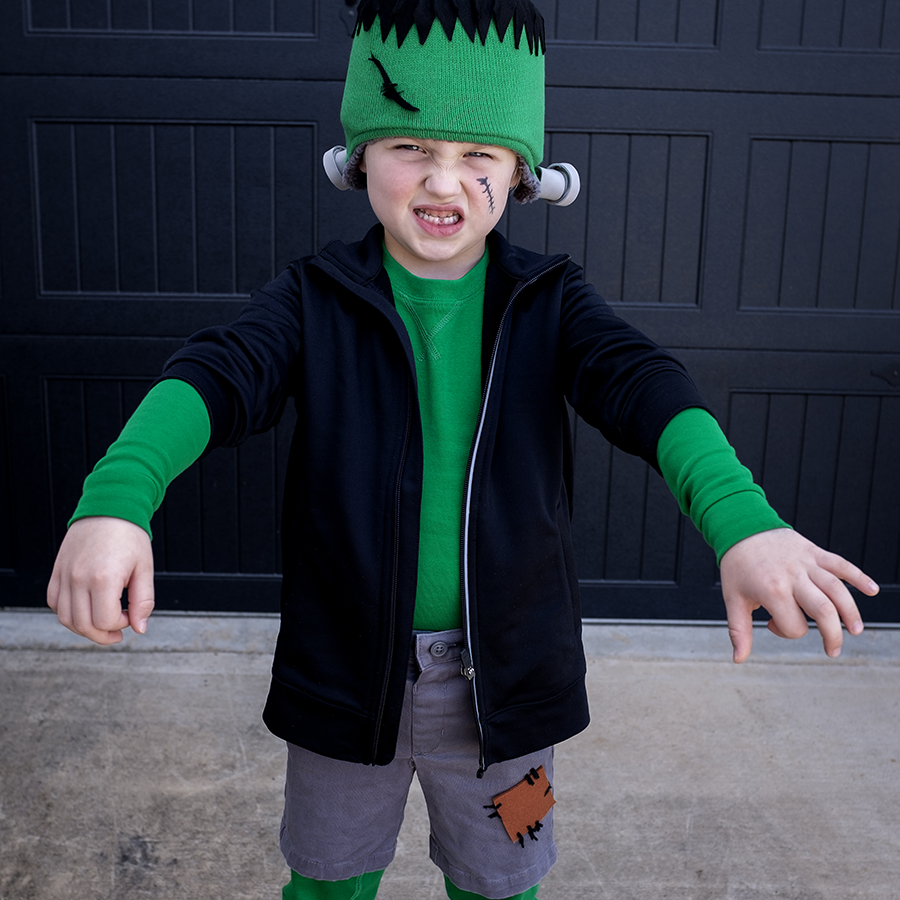 Don't forget to let us know if you try this activity by tagging us on Facebook and Instagram! It's a whole Month of Magic – keep up with all the daily activities here.
P.S. Need costume help? Visit our DIY page for hundreds of costume ideas or contact our concierge for advice. And don't forget to enter our annual Costume Contest for a chance to win a year of Primary! 
P.P.S. Up your Halloween game and wear some magic all month long. Shop limited-edition Halloween PJs and prints here!