Hassle-Free Halloween: How to Make a Superhero Emblem
DIY Halloween accessories, ready in 5 steps (or less).
At Primary, we take Halloween *very* seriously — to us, there's nothing spookier than not having a costume ready once October hits. We also recognize that there's no need to break your back (or the bank) to make your child's wildest costume dreams come alive. As part of our DIY costume guide series, here's how to make a no-sew superhero emblem, inspired by our favorite crime-fighting legends...
1. Gather your materials! Start with scissors, a marker, a piece of felt, fabric tape, and an emblem printout.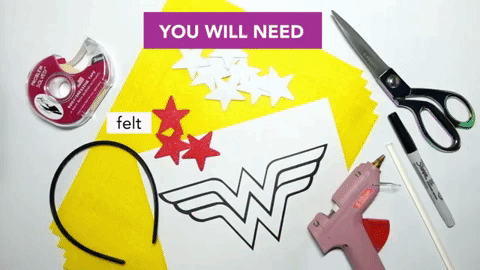 2. Lay a piece of felt over the emblem printout and trace with a marker.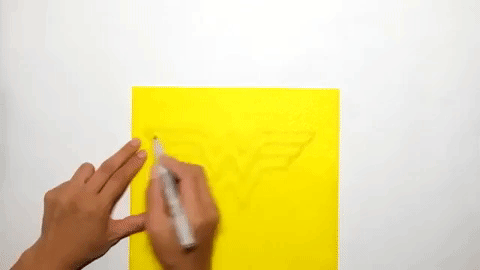 3. Snip snip! Cut out the traced emblem.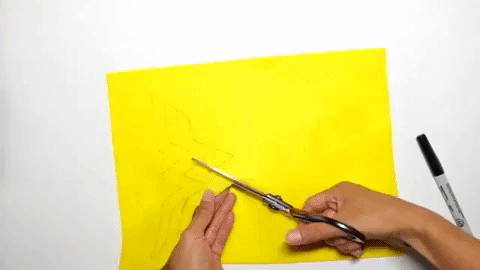 4. Adhere the emblem onto a top of your choice, using double-sided fabric tape.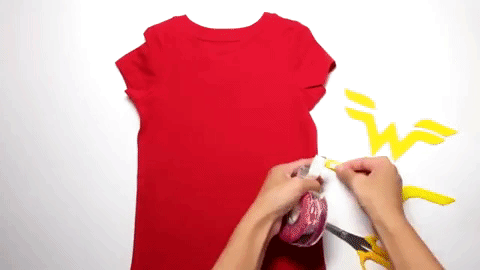 Shop the slim tee in cherry. 
5. Defend the world against any potential candy thieves!
Watch the full tutorial, or take a peek at more Halloween superhero costume hacks. Happy crafting! 
P.S. Don't forget to share your creations by tagging @primarycostumes! We can't wait to see what costumes come from your child' closet. 
P.P.S. Shop super soft, super DIY-able kids basics in a rainbow of colors that work double duty — wear out to a night of trick-or-treating and then straight to bed.