Day 9 of Magic: Halloween Greeting Cards
Snail mail is fun, kids!
Welcome to Day 9 of Primary's Month of Magic!
Today, we're paying homage to the lost art of letter-writing with Primary-made Halloween greeting cards. Because what's more magical than opening the mailbox, combing through the junk, and finding a handwritten note from someone you love? Being the sender, and knowing how special you'll make that person feel. 
So download, print, pick up your pen, and send a note to those you miss the most. And don't forget to adorn with a spooky stamp!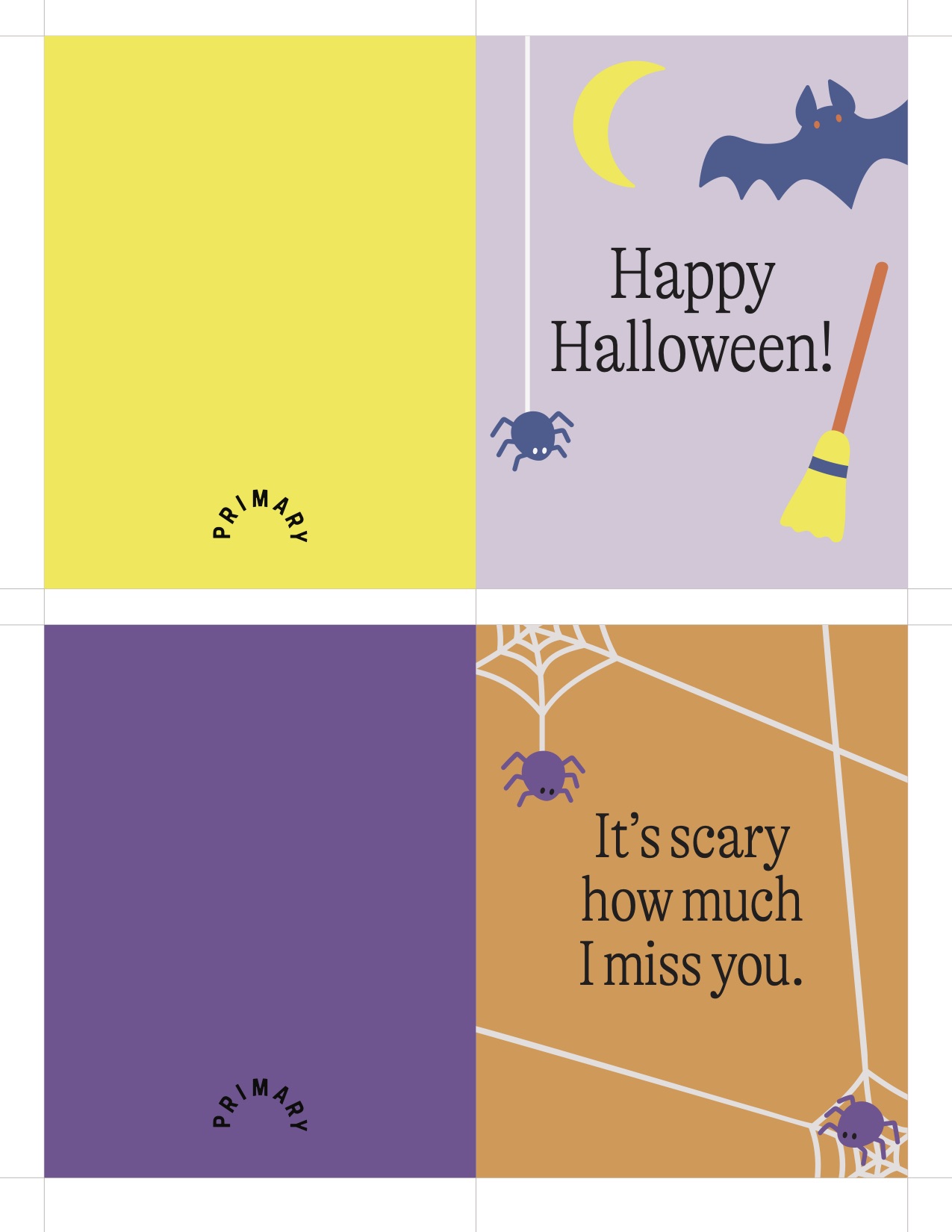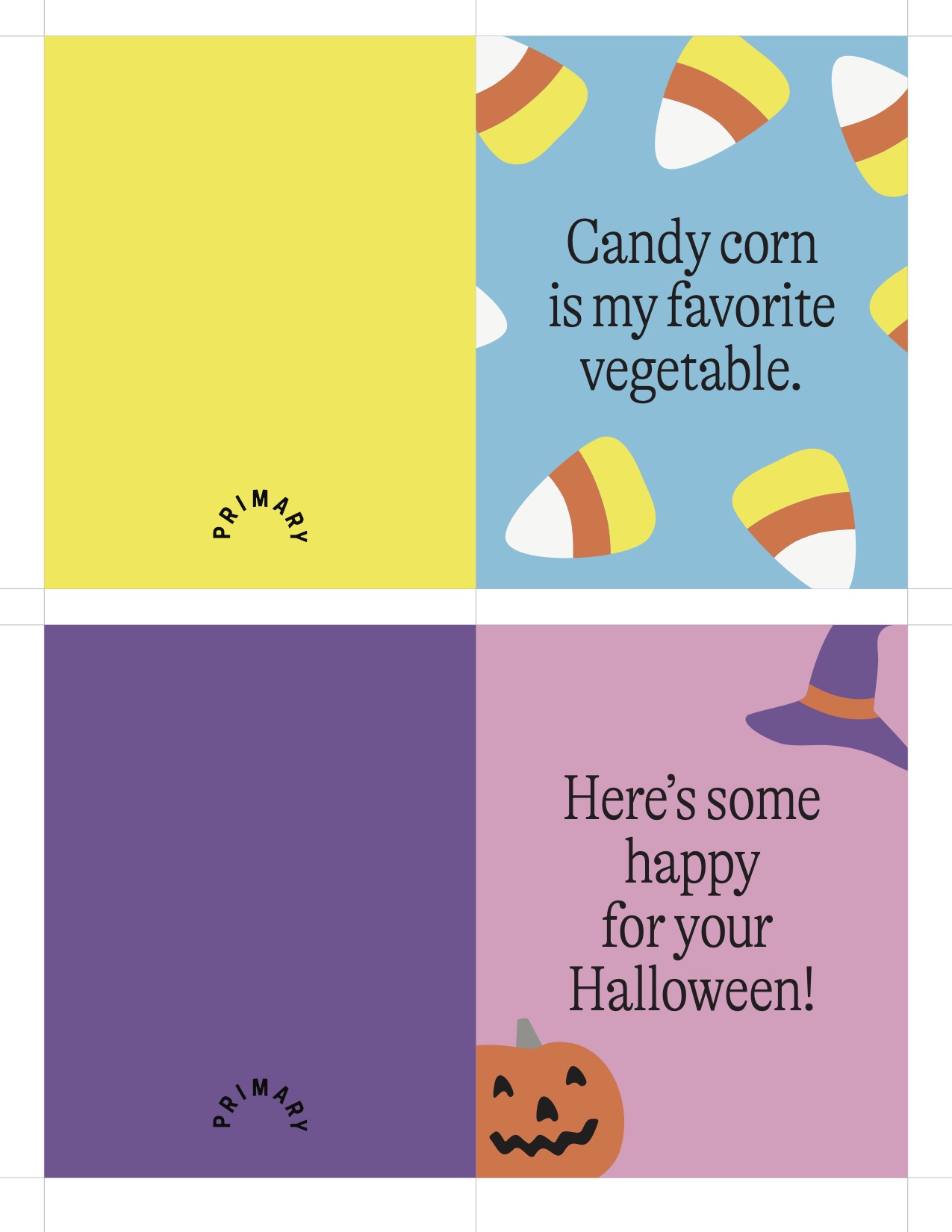 Happy writing! 
It's a whole Month of Magic! Keep up with all the daily activities here.
P.S. Need costume help? Visit our DIY page for hundreds of costume ideas or contact our concierge for advice. And don't forget to enter our annual Costume Contest for a chance to win a year of Primary! 
P.P.S. Up your Halloween game and wear some magic all month long. Shop limited-edition Halloween PJs and prints here!