Day 29 of Magic: Festive Face Masks
Celebrate Halloween safely and in style.
Welcome to Day 29 of our Month of Magic from Primary!
Masks have become an integral part of our daily lives, so why should they been seen as any different when it comes to Halloween costumes? Kick your dress-up game up a notch this weekend by decorating your face masks! Here are three easy tutorials from us. We also love these ideas from Parents. 
Werewolf
Cut a slightly-triangular oval using a piece of brown felt. Cut marks along the sides to make the "fur" detail. With a piece of black felt, cut a triangle with round edges for the nose tip, and an oval for the mouth. Glue the brown piece onto the black piece, and glue the nose to the top of the brown. Cut and glue a red felt tongue and four white teeth to put below the brown snout. Affix to the face mask with fabric tape. 
Zombie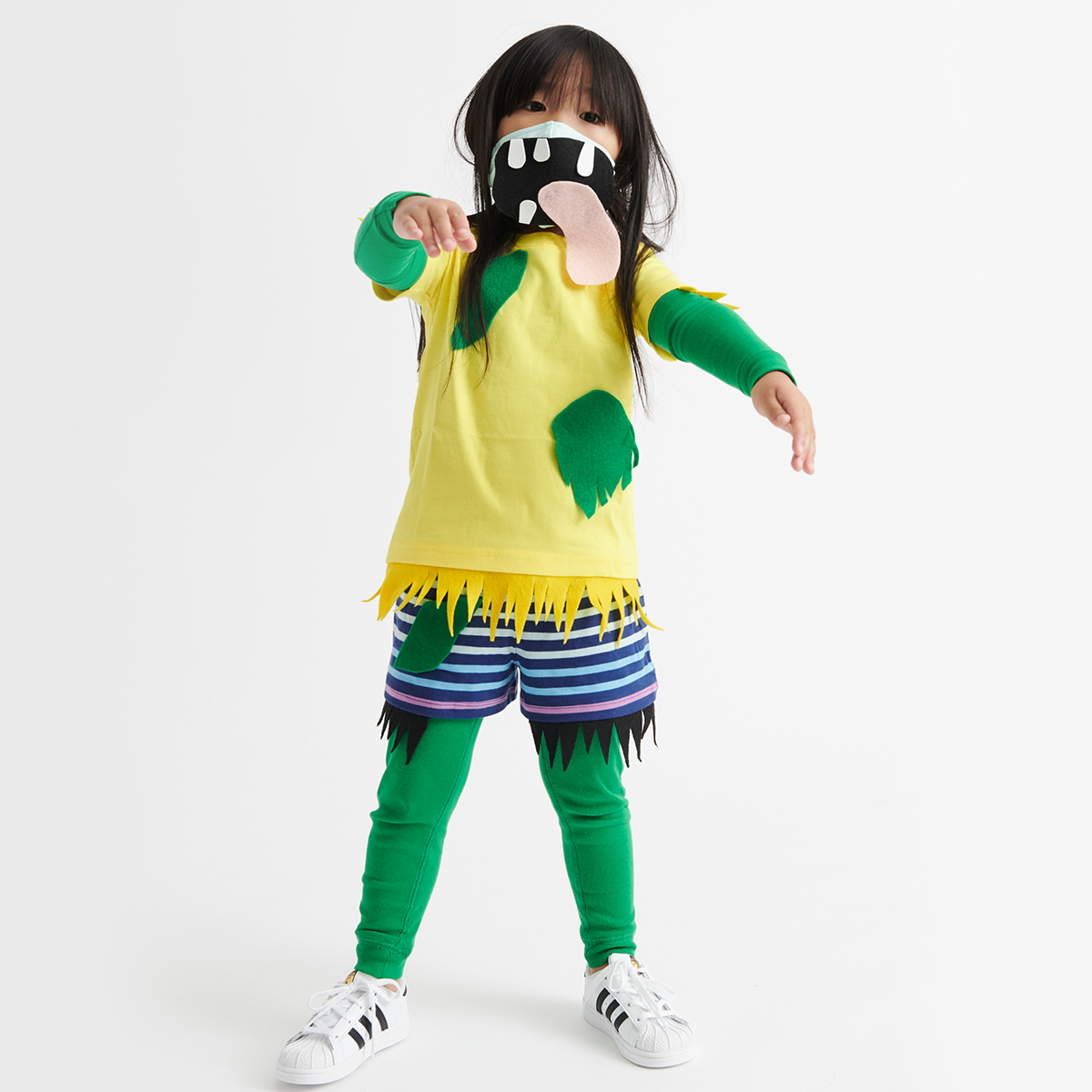 Cut a blobby mouth from black felt. Cut and glue white felt teeth and a long pink tongue to the mouthpiece. Attach to the front of the face mask with double sided fabric tape.
Vampire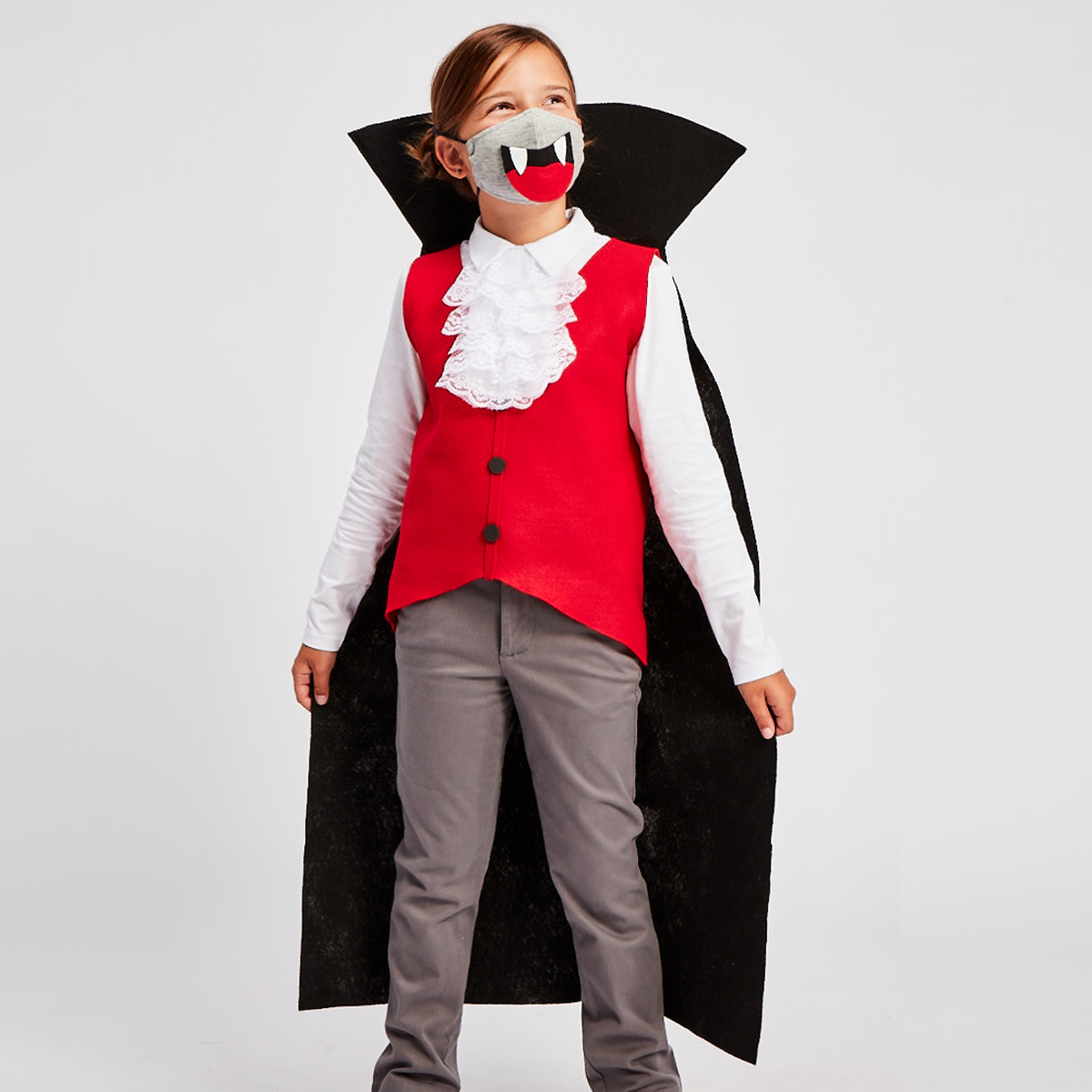 Cut an open smiling mouth from a piece of black felt. Cut and glue a red felt tongue and two white felt fangs onto the mouth. Attach the mouth to the front of a face mask with double sided fabric tape.
Don't forget to let us know if you try this activity by tagging us on Facebook and Instagram!  It's a whole Month of Magic – keep up with all the daily activities here.
P.S. Need costume help? Visit our DIY page for hundreds of costume ideas or contact our concierge for advice. And don't forget to enter our annual Costume Contest for a chance to win a year of Primary! 
P.P.S. Up your Halloween game and wear some magic all month long. Shop limited-edition Halloween PJs and prints here!