Image: Martha Stewart
Materials
One pink kids top
One purple kids top
Pom-poms
Colored felt
Pipe cleaners
Foam heart-shaped stickers
1-inch pin backs
Hot-glue gun
Iron-on transfer paper
Iron
Scissors
Cutting machine like Cricut or Silhouette
Instructions
Spin a web of costume magic around your cuddle-bug this Halloween! Nothing will bug them once they're dressed up in Primary DIY Love-Bug costume, using our soft bold basics. They won't want to emerge from this chrysalis of comfort, and you won't want to stop snuggling!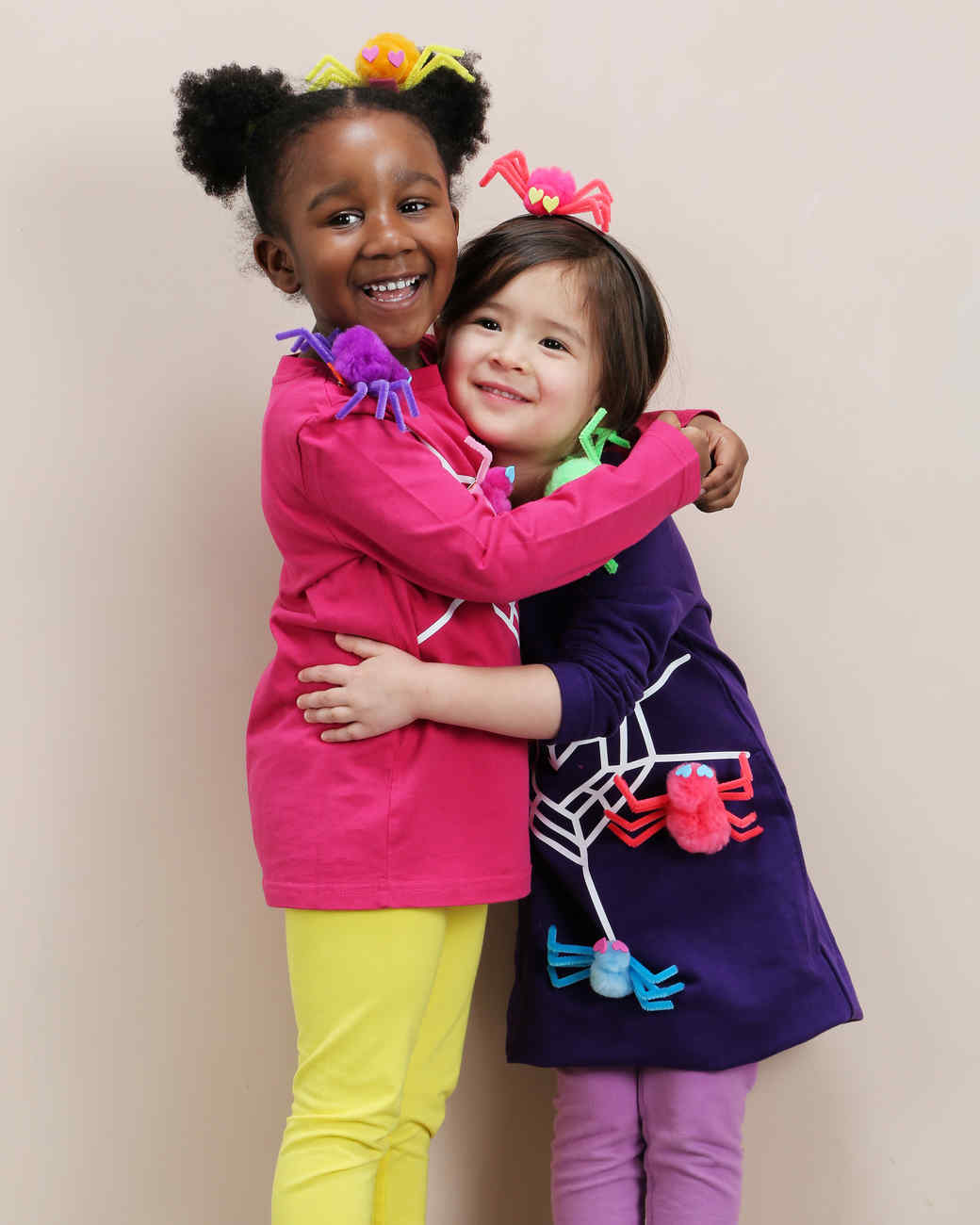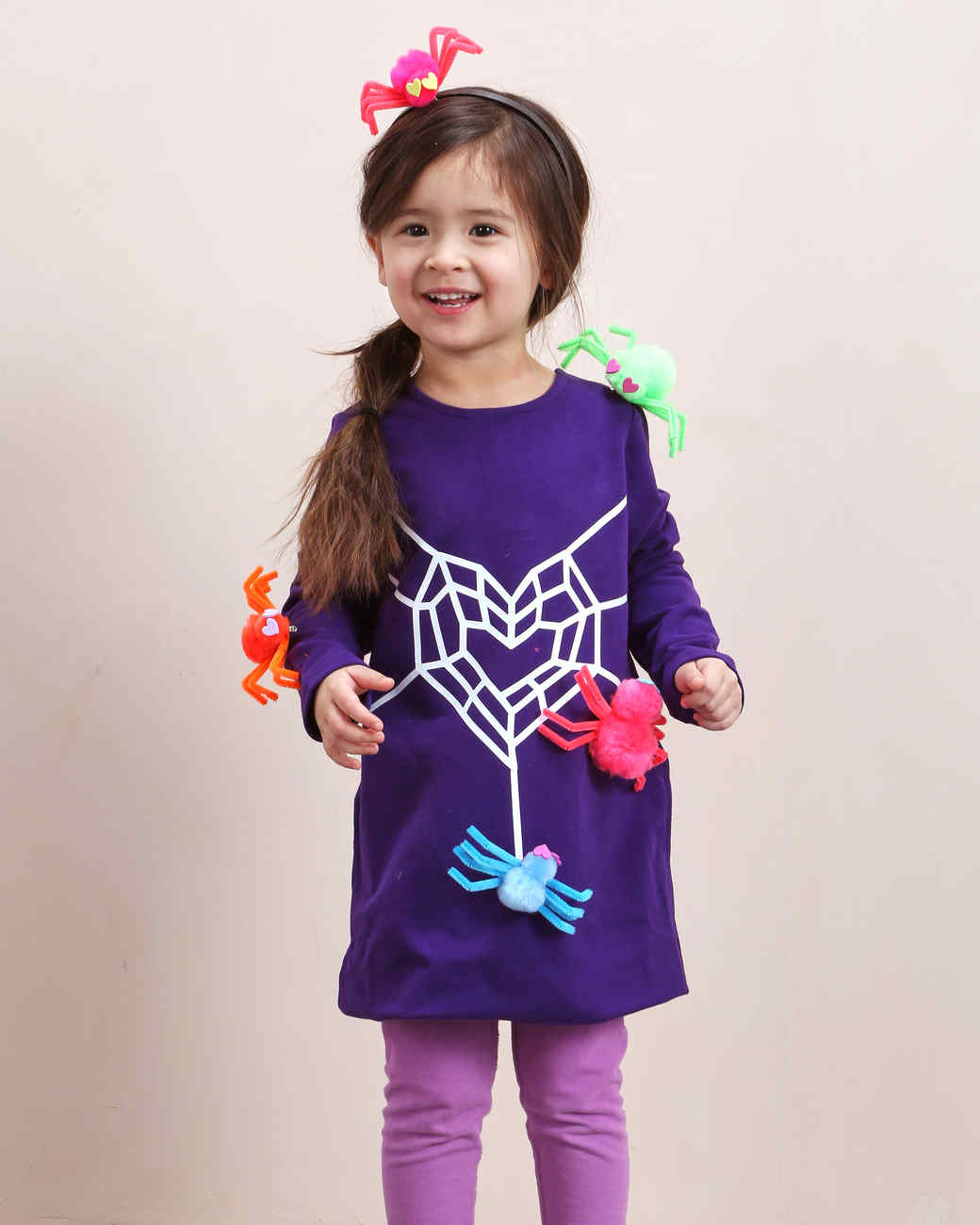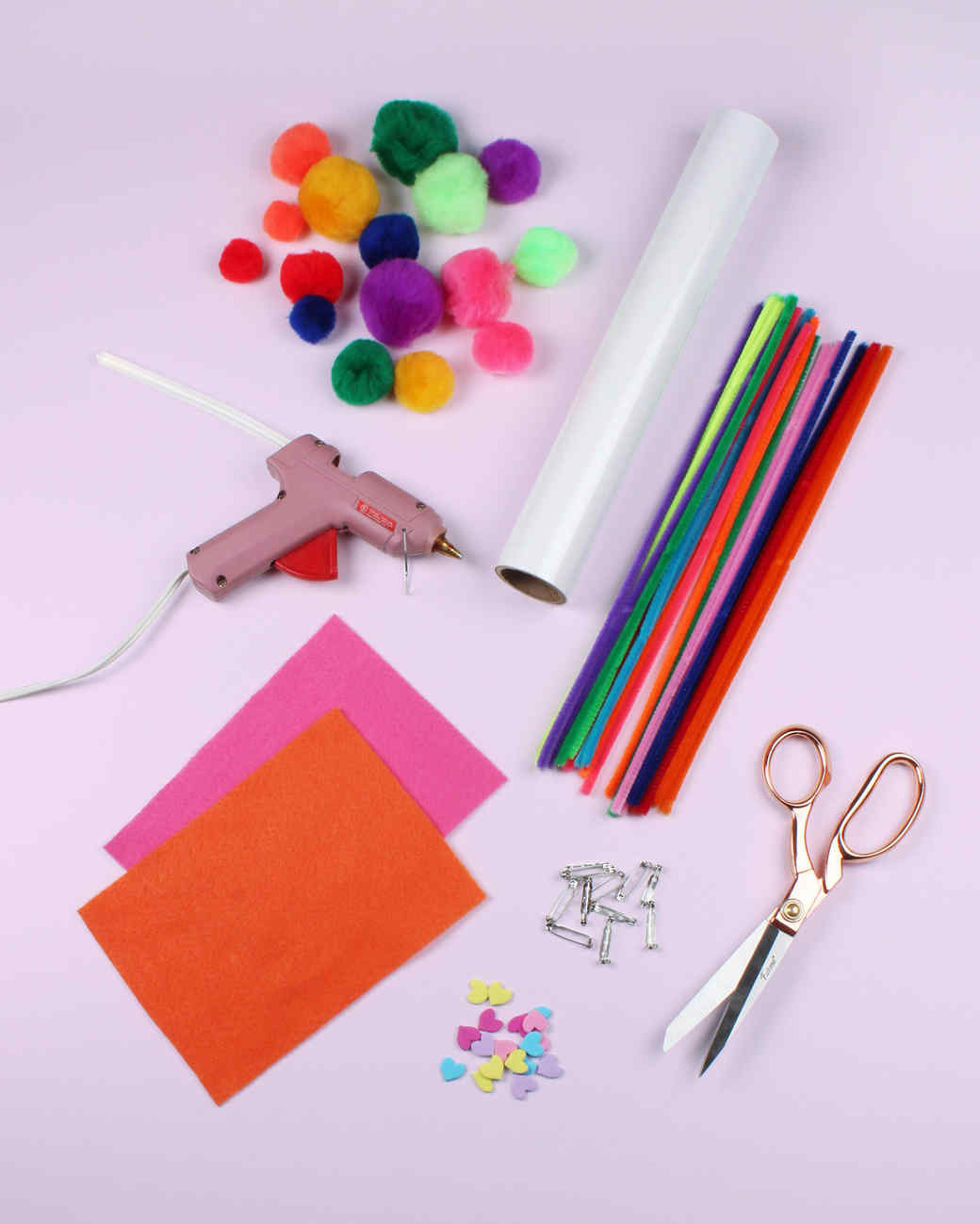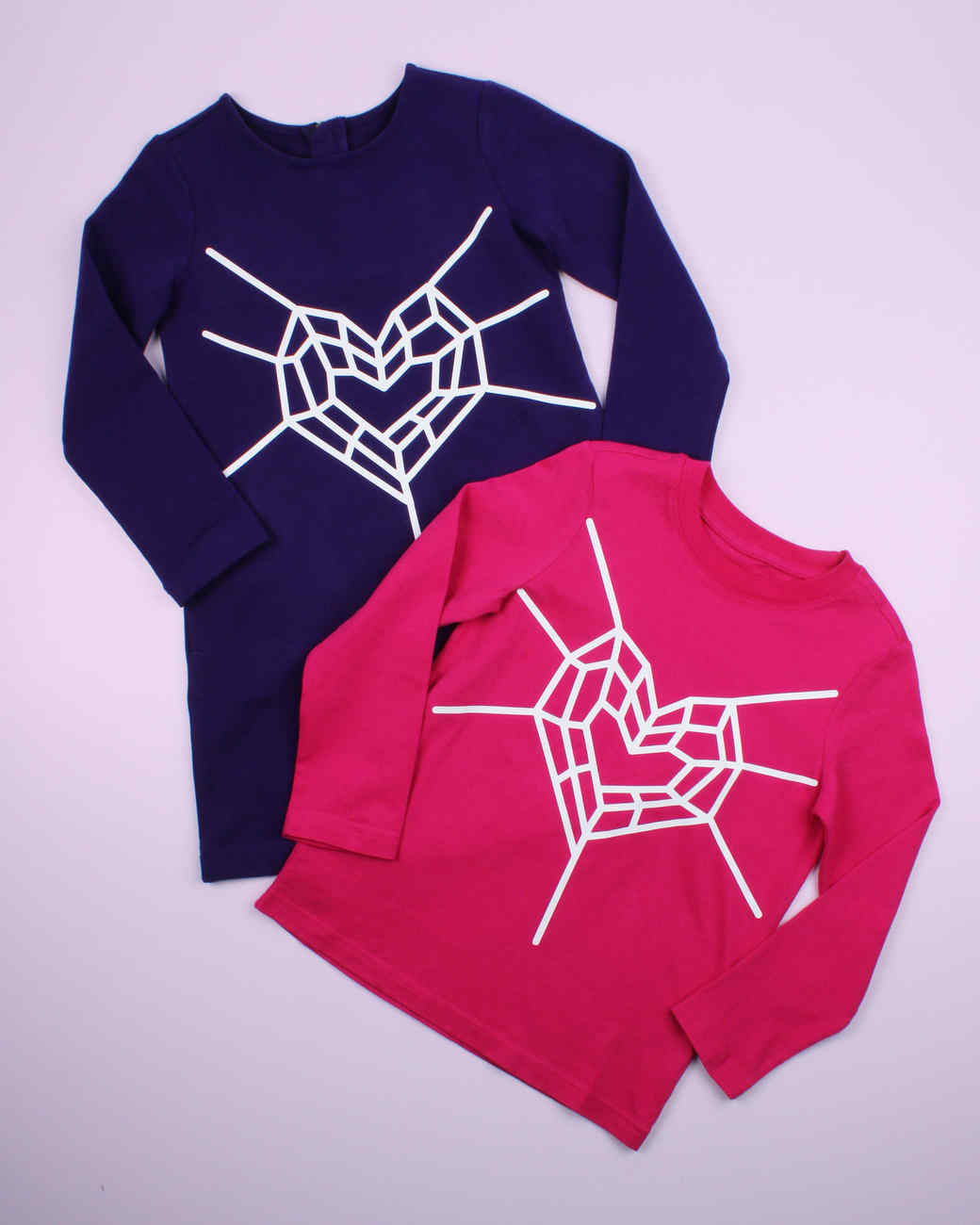 Pin the pom-pom love bugs as you like onto the clothing and around the web.
To make the spider web: Download and print the spiderweb template. If you have a cutting machine, upload the file to their design space. (Tip: Remember to mirror the image, as the machine will cut the image backwards.) Set it to cut iron on transfers. Place the iron on transfer sheet with the clear layer face down onto the sticky mat, and cut. When finished, carefully peel away the areas that you don't want to iron onto the clothing. You will have this heart shaped spider web shape left on the clear plastic layer. Follow the instructions on your transfer paper packaging to iron onto the clothing. To make the love bugs: Glue two pom-poms together in matching colors, but different sizes, for a bug body. Cut two matching colored pipe cleaners in half for the legs and line up the four pipe cleaners together in a row. Cut and hot glue a rectangle of felt across the center of the four pipe cleaner legs, and hot glue a pin back to the center of the felt. Hot glue this set of legs to the pom pom body and bend the legs up, then the down about one inch from the ends of the legs. Glue two matching but contrasting color foam hearts to the head for the eyes. Make four love bugs for each outfit.
Share & Save